There are also may tiny projects you can do with pallets that may bring bigger functional changes to your routine life, install beautiful bottle openers with pallet, you may need anywhere in your home, pack the pallets tight to get patterned slabs and just put some tiny wooden lengths as shelves over them to get those slab as marvelous beauty station for your interior walls, try the given below model looks rustic yet modern! Build tiny dog feeders, dog bowl stands and also custom dog beds and these items will lend you a big helping hand to handle your pet –care issues! Reinstall pallets for some mini tables, an all time need of your home especially that of a living room and bedroom as they can be used as end tables and also a nightstands there! Not only rustic, get also highly modern and premium edition of living room coffee tables out of pallets, the given 2 blow are sure to amaze all your senses! Also extend the final look of pallet-made furniture crafts with reclaimed home materials, like an ordinary pallet chair has been turned into a kind chair by using some artistic wooden accents! Don't forget to build the custom benches for your patios, garden and also for backyard and terrace space!
Pallet Bottle Opener: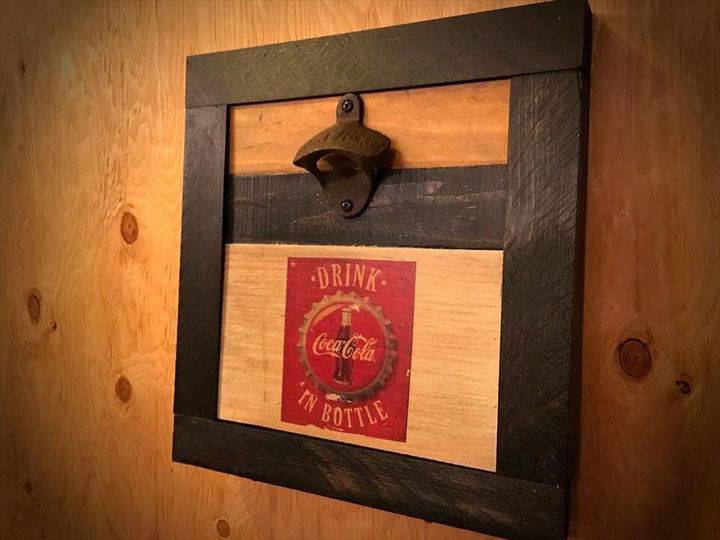 Modern Pallet Coffee Table: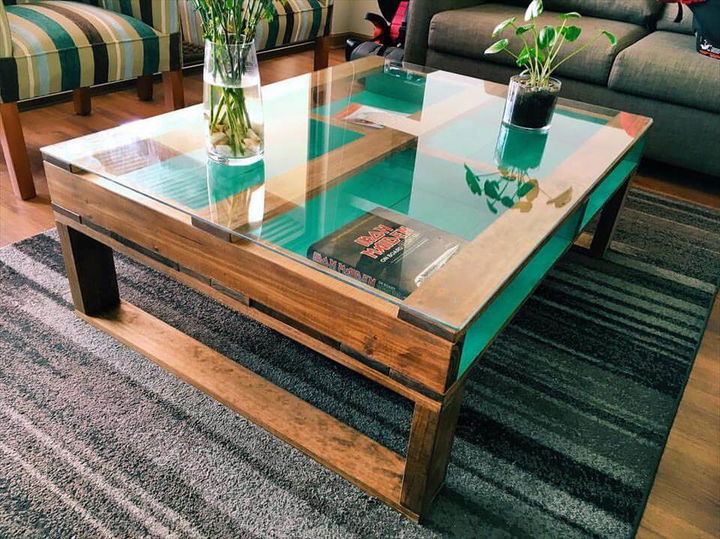 Chic Pallet Wall Display Station: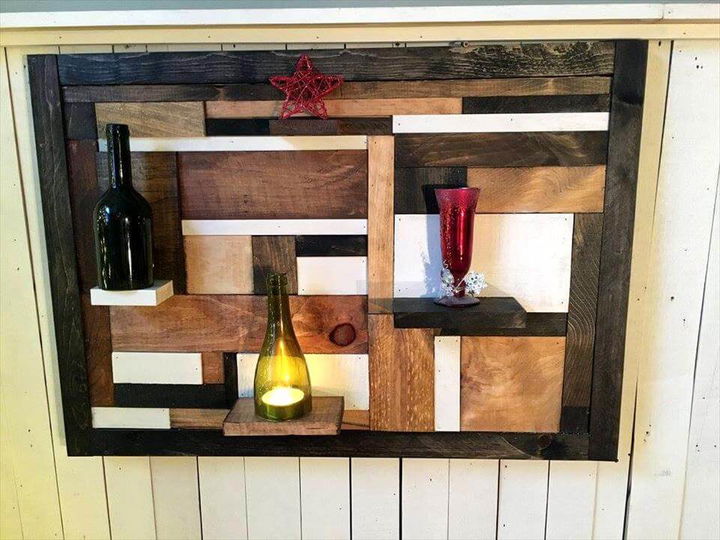 Pallet Dog Bed + Dog Feeder: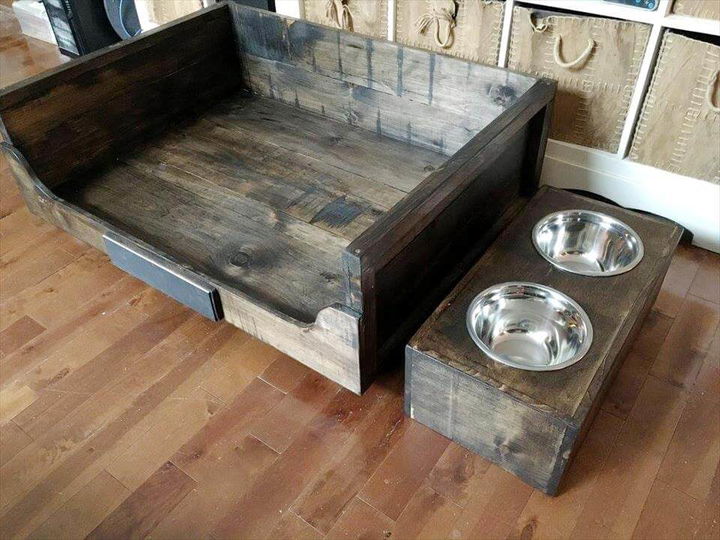 Pallet Multipurpose Mini Tables:
Pallet Platform Bed: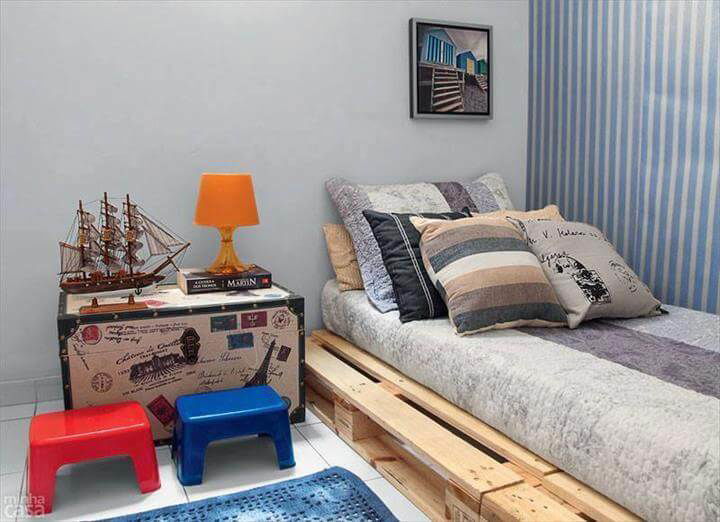 Pallet Coffee Table – Premium Edition: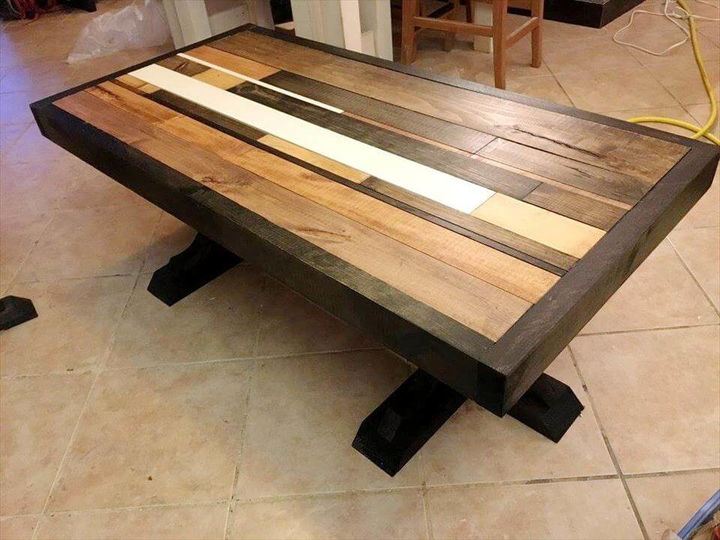 High Top Pallet Console with Shelf Underneath!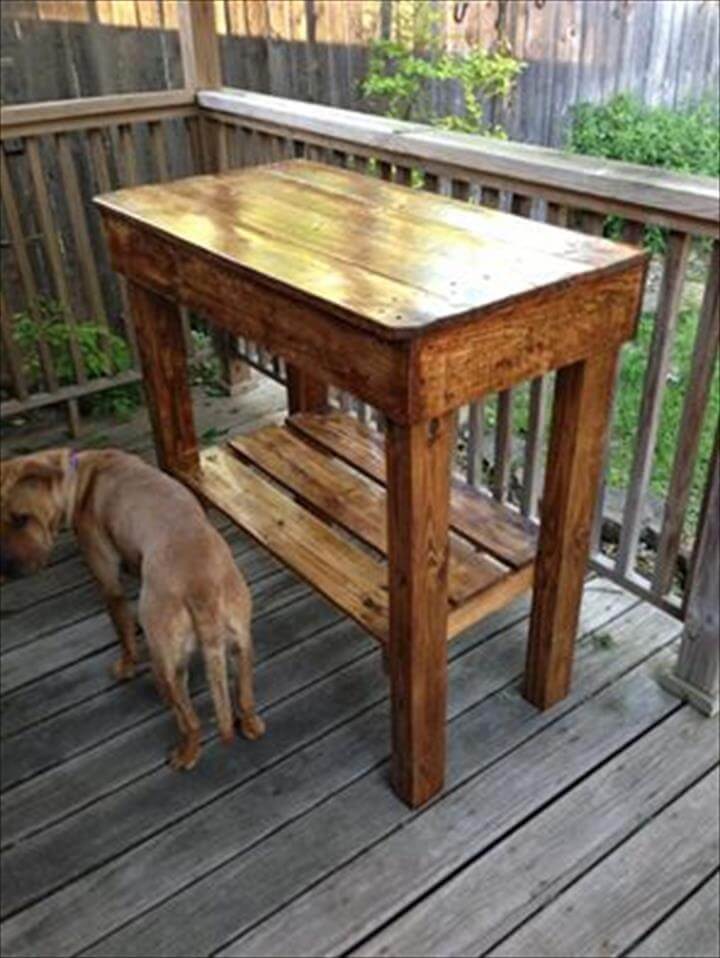 Pallet King Chair: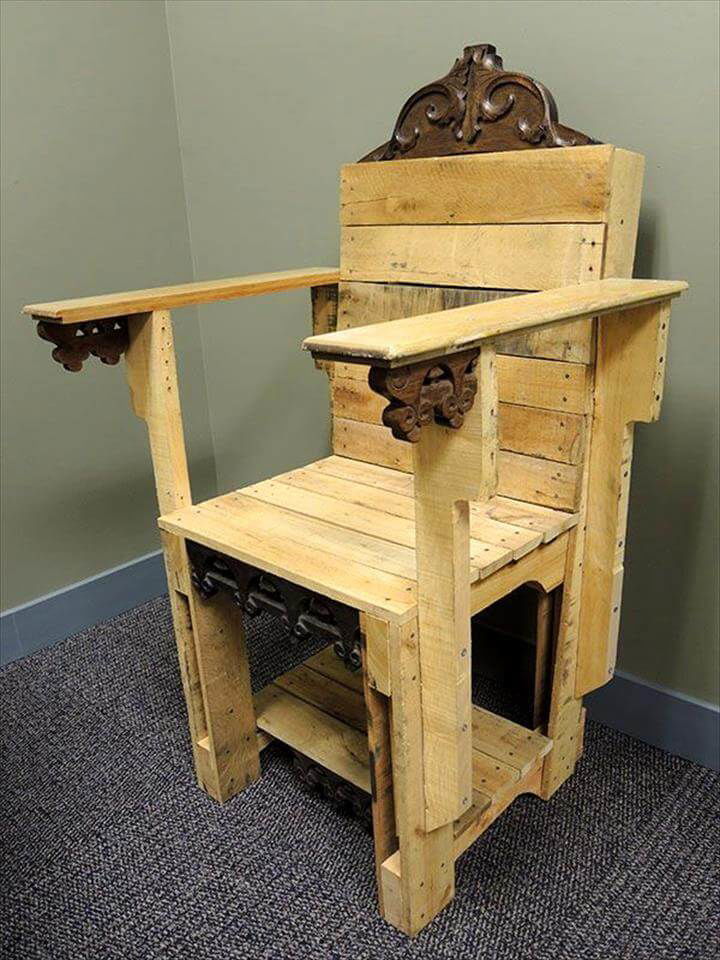 Distressed Patio Pallet Bench: