Counters are the soul of any kitchen as without them the kitchens are totally meaningless and worthless. And with pallets you can shape up a wooden counter of your won in your kitchen area thus saving a big fortune over the professional ones. You don't have to experience any hassle, from the gain of pallets to the making of your kitchen counter all is nice and easy to practice yourself. And to show you and awesome sample we have this wood pallet kitchen counter with storage & breakfast table with us. Just grab some pallets lying down dead in your surroundings or you can order them to be dropped at your door step.
Dismantle the pallets and the cut down custom size plank pieces out of it. Then follow up the structure and start building this lovely and simple kitchen counter with simple stacking method using nails and screws. There are storage shelves for food items and crockery and a cute small attached breakfast table with stools adding more practical applications to your kitchen and the counter.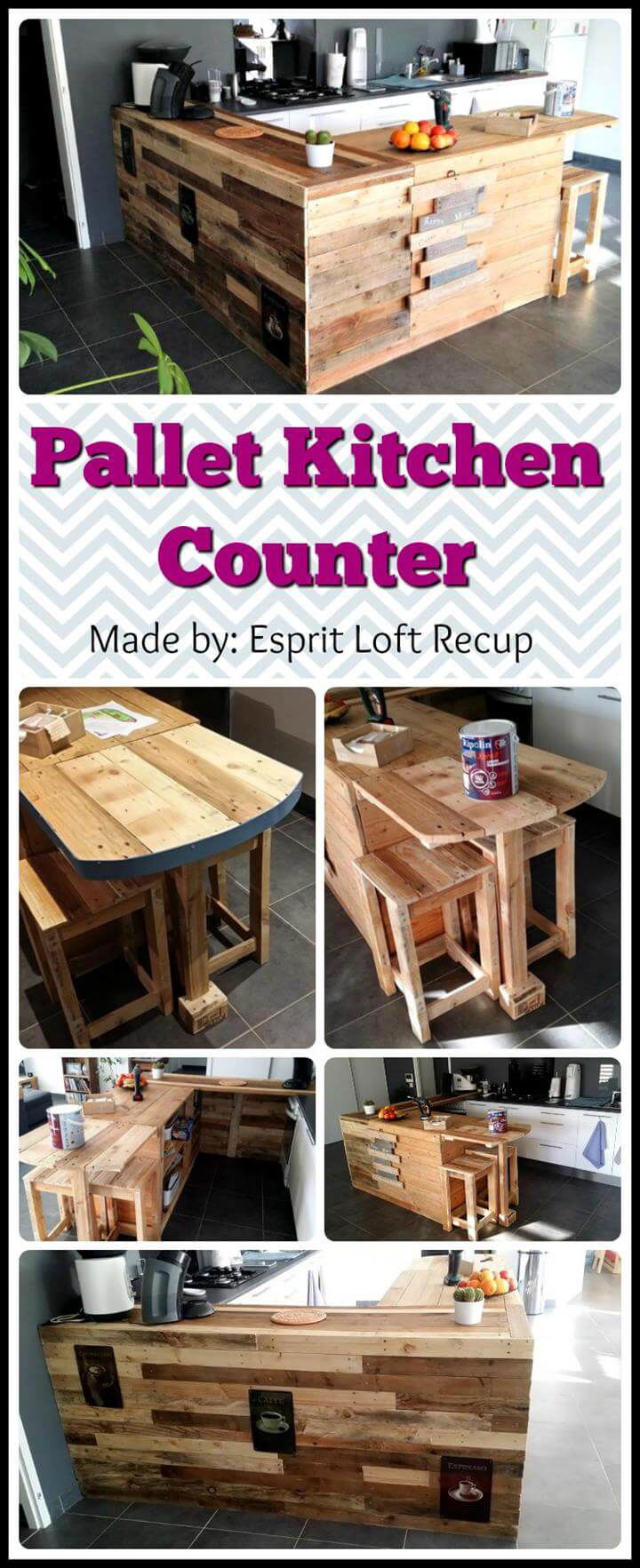 The counter has been stained in rustic brown with some coffee cards displayed as embellishing to make your kitchen look natural and warm.