Wooden wall art is really making people go gaga over it these days. It's somehow the best way to bring the natural vibes in the ultra modern homes too. So if you are also looking for a ravishing wood wall art piece than don't waste your money and time on the market bought ones. You can now simply create this DIY pallet wall art piece of you own using the cheap and almost free found pallets around you. When it comes to wall art with some impressive shapes deer heads the most popular ones and you can see them overloaded on the famous furniture websites.
So follow the trend but without burning a hole in your pocket with this rustic and woody wall art piece. Stacking a pallet slats the canvas board has been made on which the exquisitely trimmed deer head has been pasted. More beauty and fun has been added to this art by providing LED lights at the back of the deer back creating an accent and enchanting look at light with lights on.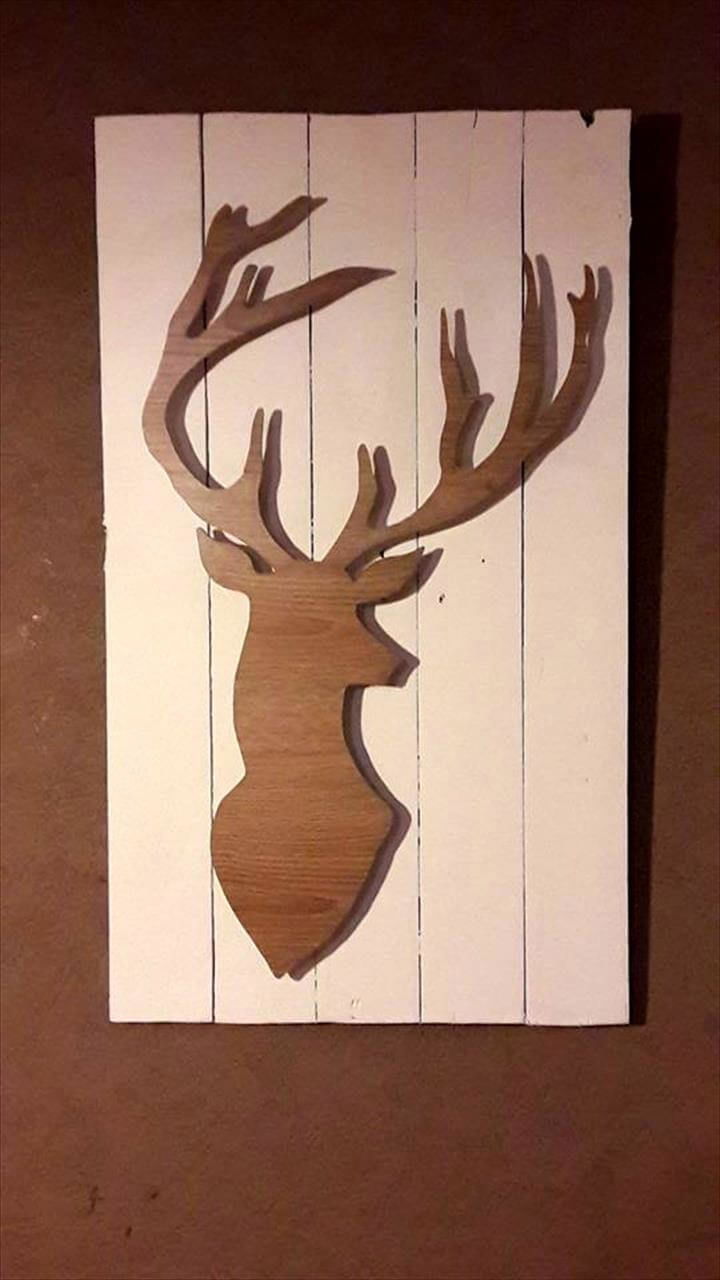 This lovely deer head wall art has been nicely made with pallet slat pieces and deer head trimmed from a pallet board.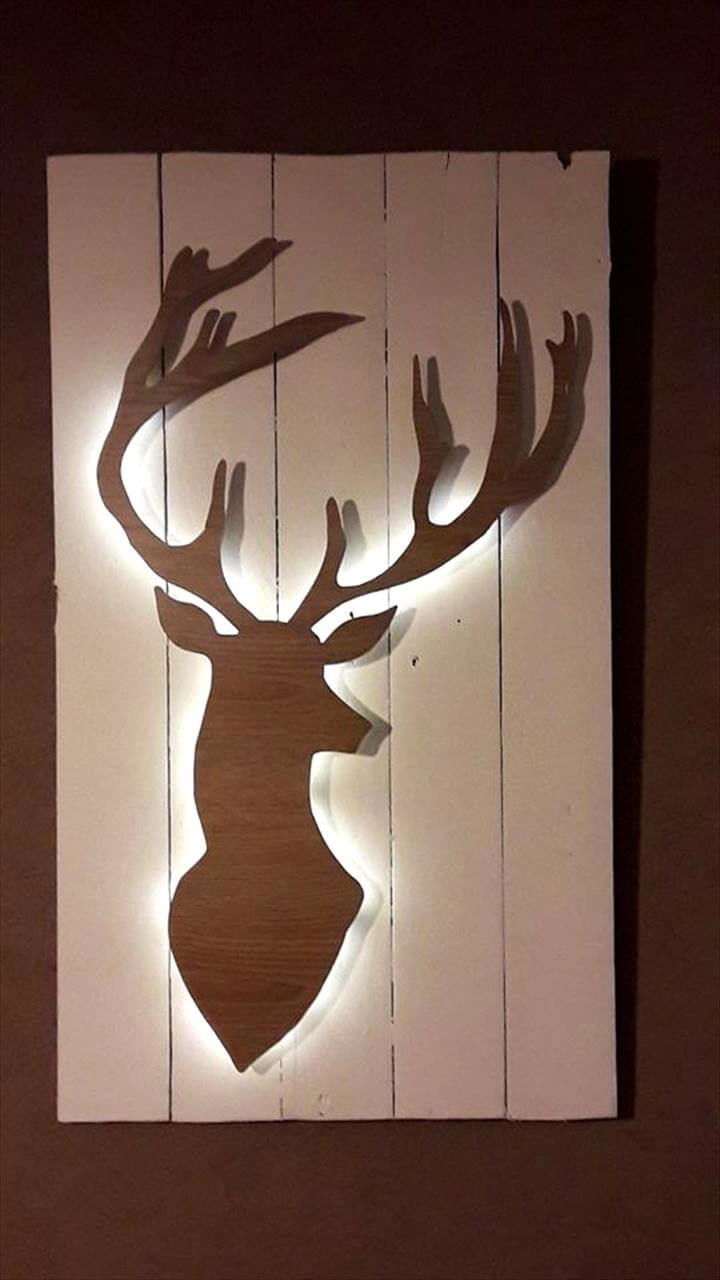 This pallet made lovely wall art piece would add some really impressive style statements to your home decor and that too at no cost.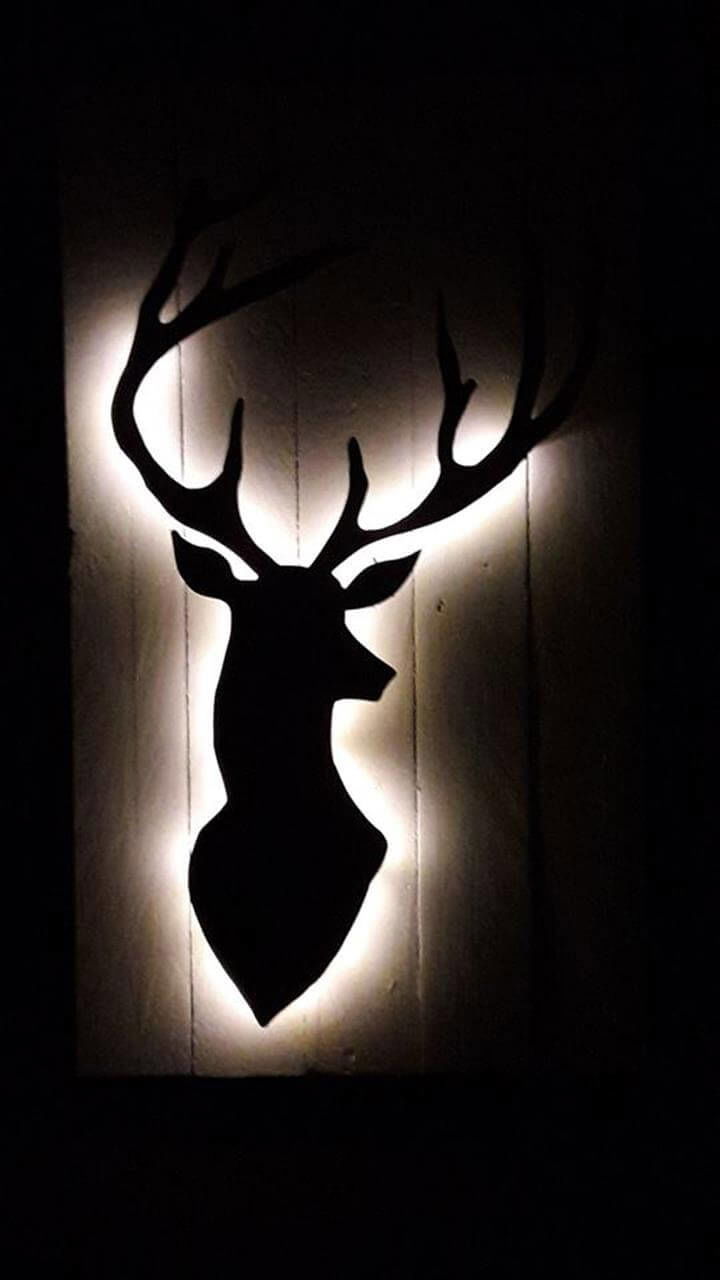 The LED lights behind the deer head would light up at night and create a lovely view that would attract everyone's eye.
Made by Echos Déco‎