Without a coffee table in your living room you would be not only be missing the most functional furniture piece of your home but also the most important decor trend too. So do have a nice, stylish and functional coffee table in your living spaces to make it look a perfect homey section. And your very own pallets can give the kind of coffee table that fulfills both the practical and decor needs and one is right with us. Have a look at this DIY pallet coffee table with arched legs that is super gorgeous, simple and yet stylish in design. Using the cut out pallet slat pieces the top has been simply built with nail stacking of the slats together.
Taking four slats and trimming them down into the arched shapes the legs have been shaped up adding that fashion touch to the design. You can stain it as well but it looks damn gorgeous in this unfinished look too to fit in ultra modern or the basic living decor types.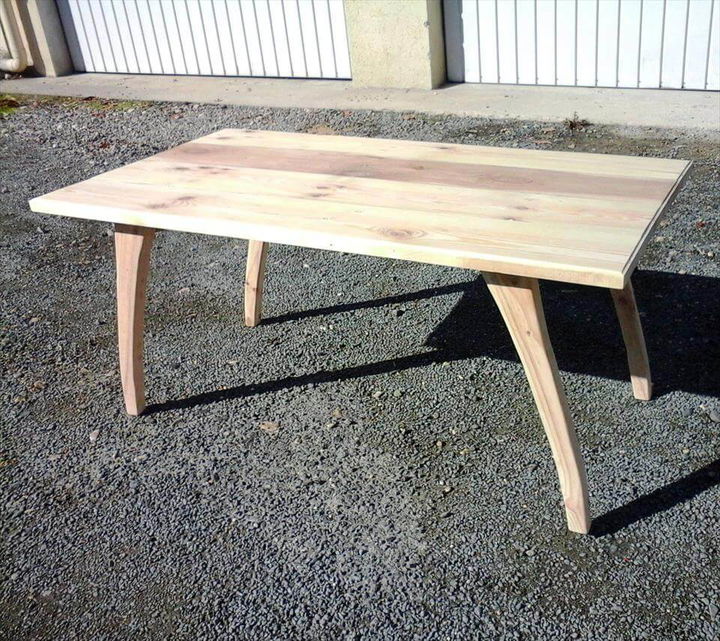 This lovely pallet projects piece is really unique and stylish in design and would suit the chic decor types very nice and easily.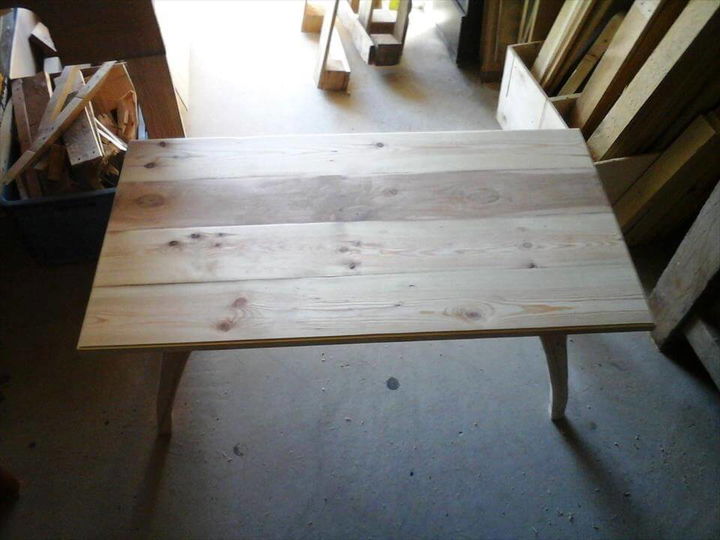 Stacking the four pallet boards together with nails this lovely and plain top of the coffee table has been built up easily.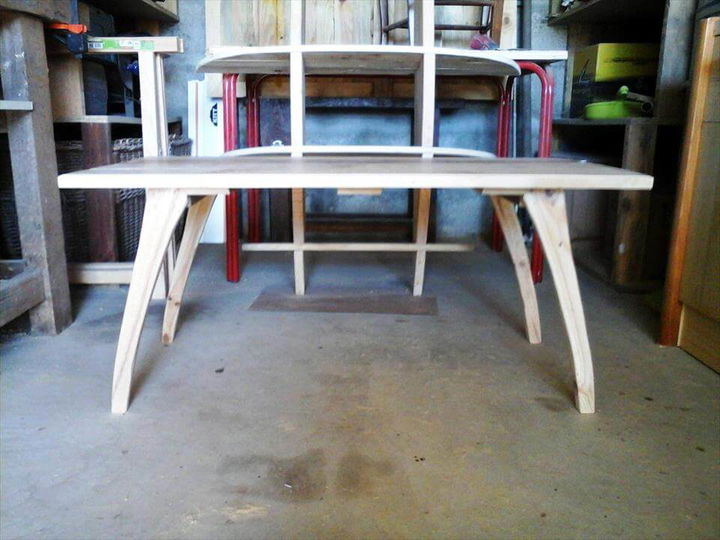 The arched legs of the coffee table are the part which make the table look that interesting and fun in looks and design.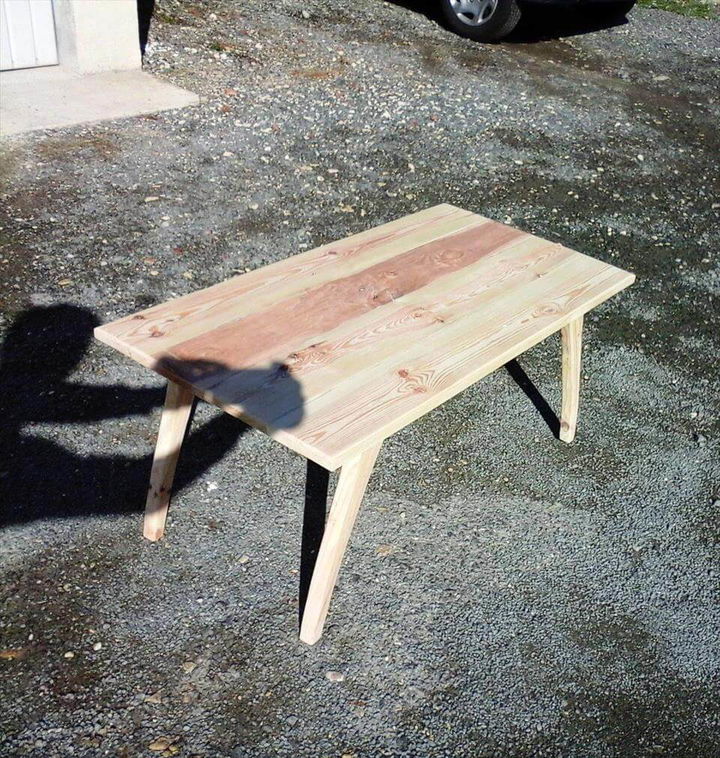 Here the table is in sanded form without any stain over it and look super gorgeous and natural but you can stain it in your favorite hues.
Made by Augustin Bonnaud