A bedside table not only fulfills some of your storage needs but also provides a complete look to your bedroom decor. So if you are in need of a bedside table you don't need to go to market for that. Using the dead pallets around you can make this super cute and adorable DIY pallet bedside table of your own for your bedroom spaces. The design of this lovely bedside table is damn easy to create at home with pallet slats. A few pallet pieces have been stacked together and this box like structure of the bedside table was ready with a hinged cute door at front.
A black heart has been stained on the door of the bedside table adding oodles of charm and beauty to the design and to your overall bedroom decor too. The rest of the table has been kept unstained to make it look woodish and natural. Hold your lamps and frames on the top and house your utilities inside it and enjoy its adorable look.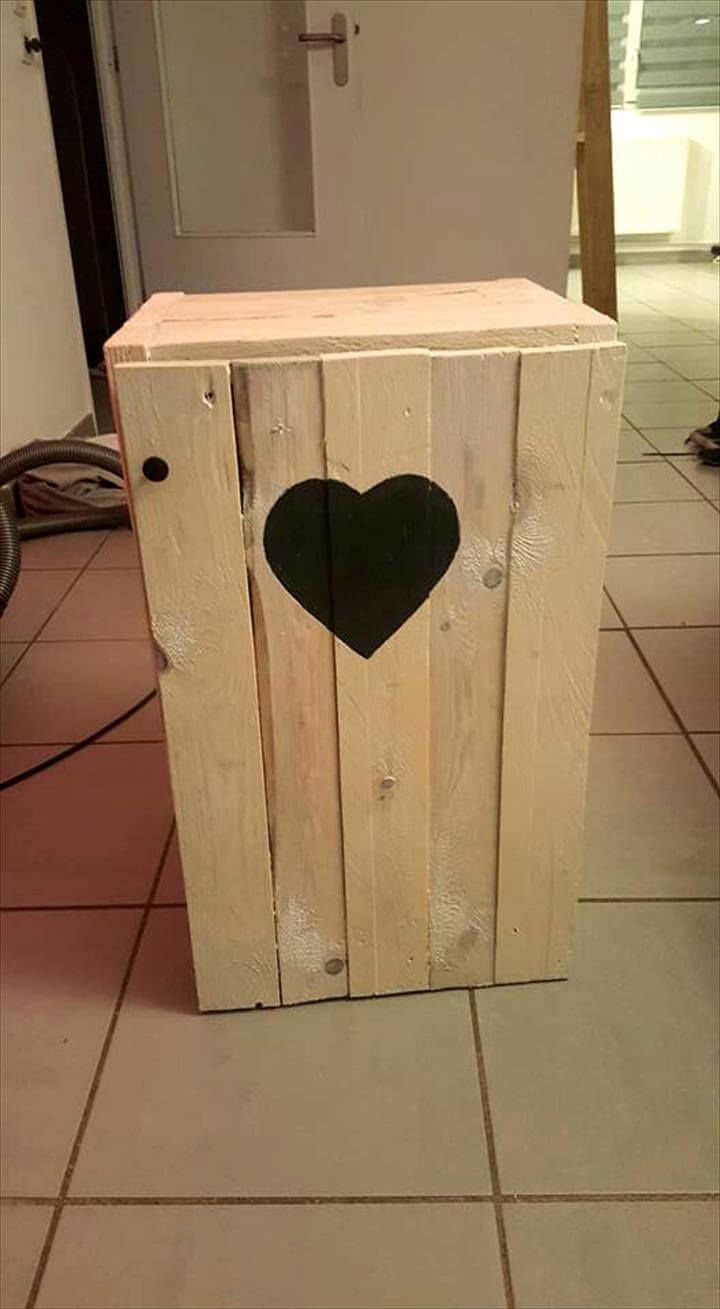 You would just love to build this so lovely and cute pallet bedside table and its damn easy to built at home with a few pallet slat pieces.
First of all using the pallet slat pieces a box has been made and door separately and using the hinges the door has been attached to the box.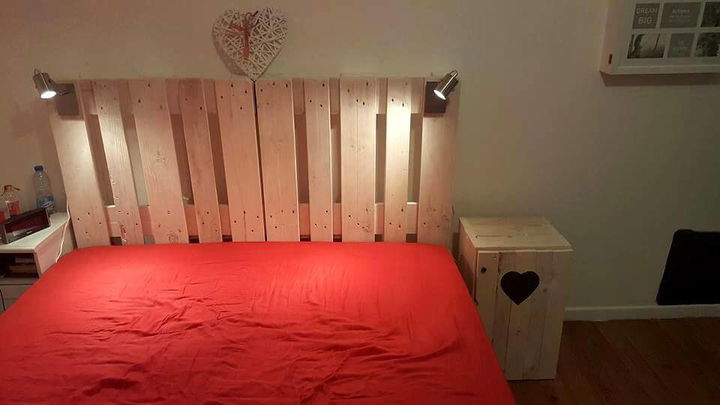 Here is how this utterly cute and gorgeous box shaped bedside table would look standing at the side of your pallet bed with that natural look.
Made by ‎‎Aurelien Vandaele