Modern science and technology inventions not only a big blessing to whole mankind but they are also a big reason behind to create more genius person in the world as one unique idea may be a step for further more creative inventions! The growth of scientific approaches and everyday new creative thoughts are also making the DIYers insanely clever and hence the DIY department is also having unique achievements everyday!
We would like here to peak into the DIY pallet projects only and have brought these 300+ pallet ideas, all from genius people around the globe and would serve you throughout your life for sure! Grab the legendary suggestions here to yield pallets as functional furniture output, learn the basic techniques here to remodel, modify, alter and restructure the pallets for phenomenal wooden furnishings and also for other functional objects you are to use to operate better your living environments, here we have shared all the most intelligent, genius and extra smart way to recycle, up-cycle or re-purpose the pallets and it is guaranteed that you will yourself a creative person at the end!
Turn the pallets into pieces through a dismantling procedure and achieve your goals with those separated, individual and simple straight wooden slats! First build the vegetable and fruit organizer for your kitchen having multiple inside fixed trays which can even slide in or out when operating it! Pack torn apart straight pallet boards in custom ways to install better foot-boards and patterned headboards! Integrate pallets to build an outdoor bench and make the design rare by giving an arched backrest, also build the art style kitchen hutch given below that comes with an artistic decorative edging along with robust shelving and storage sections!

Modify whole pallet boards to gain splendid camera display units for your photography or electronic shop and also install the multi-tiered pallet planters to add as bewitching beauty station to garden nooks and crannies! Combine pallets with old metal pipes for a lasting toddler bed output and also build the magnificent heart shape pallet mini table as a pure symbol of love! Don't forget to build outdoor pallet kitchens for outdoor parties and also the garden wishing well to create a magical or mysterious character of your green space, kids will just love it!
DIY Pallet Vegetable or Fruit Organizer: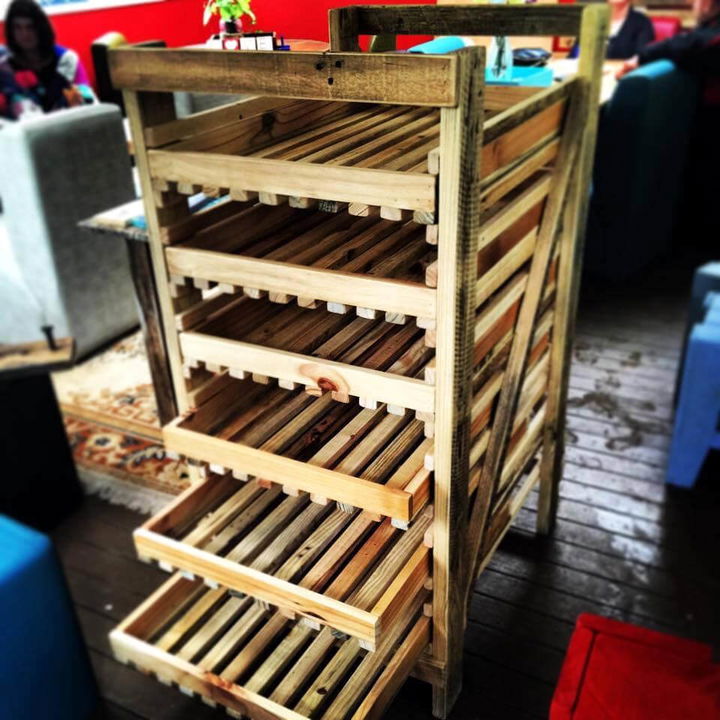 Pallet Headboard and Foot board Set: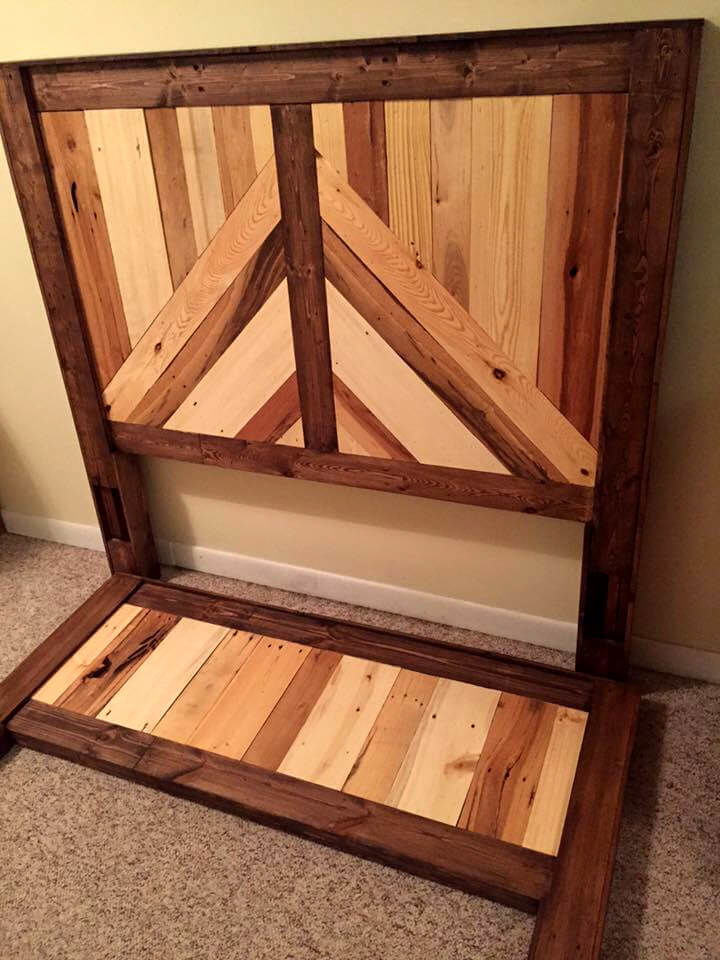 Distressed Pallet Garden Bench with Arched Backrest:
Pallet Kitchen Hutch with Decorative Edging: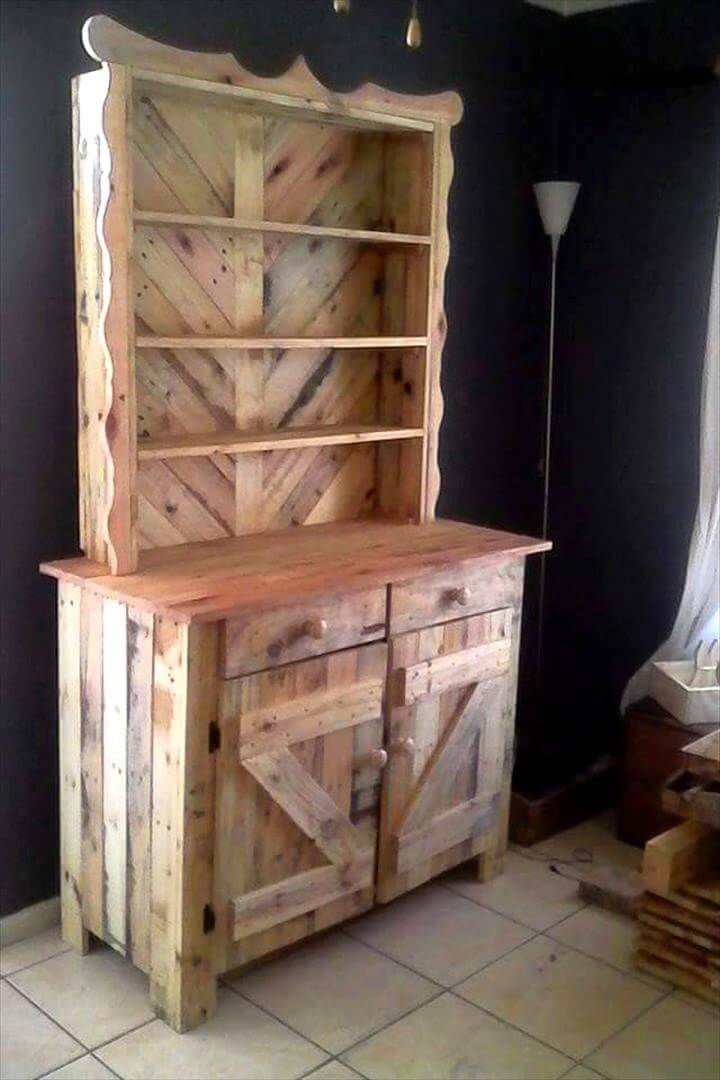 Pallet Camera Rack: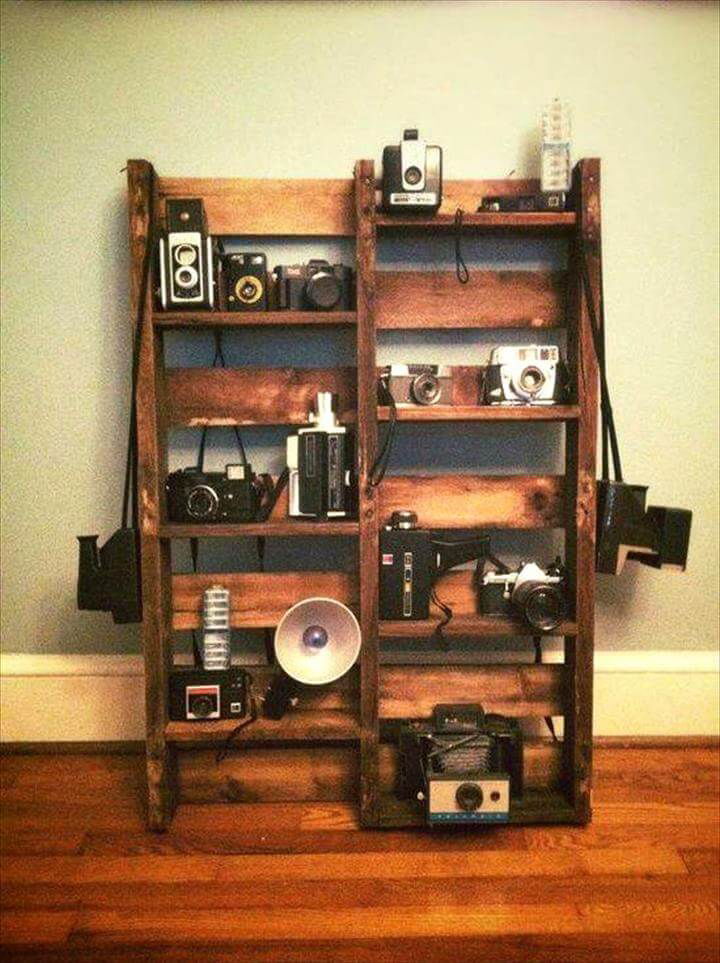 Multi-Tiered Pallet Garden Planter: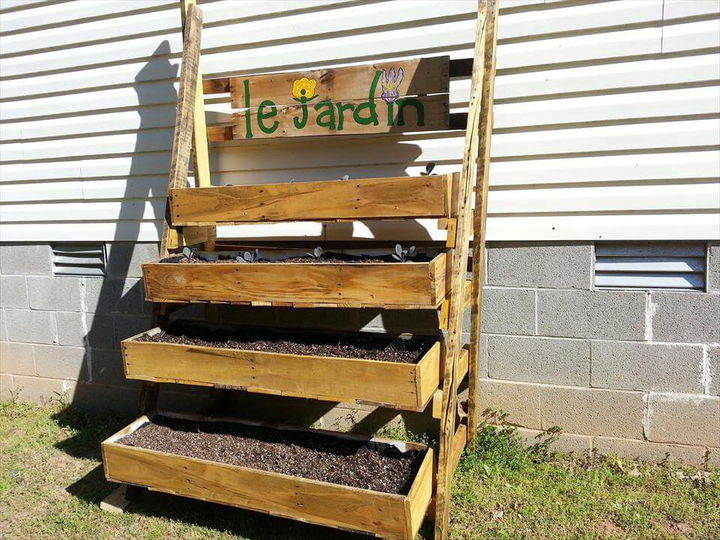 Pallet and Metal Pipe Bed: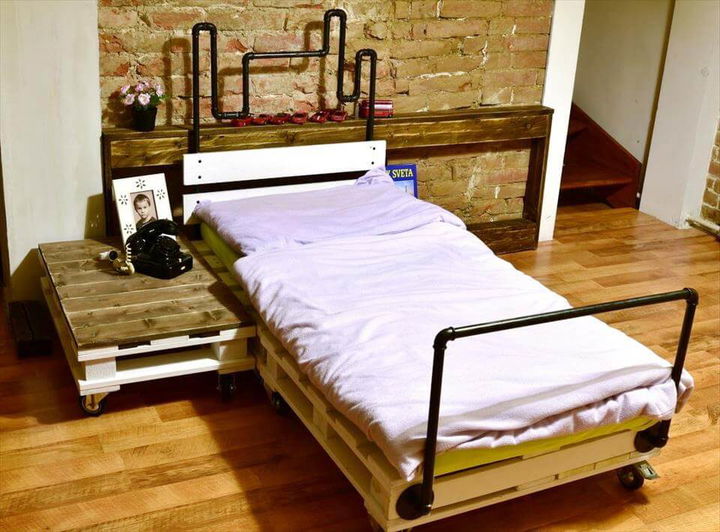 Pallet Rustic Outdoor Kitchen: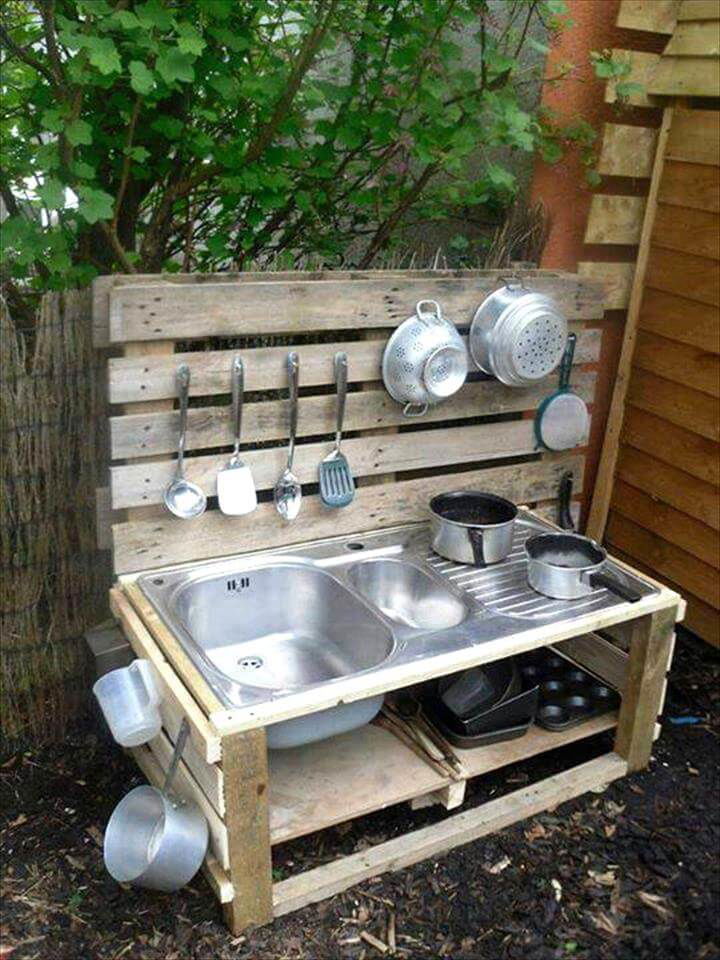 Pallet Garden Wishing Well: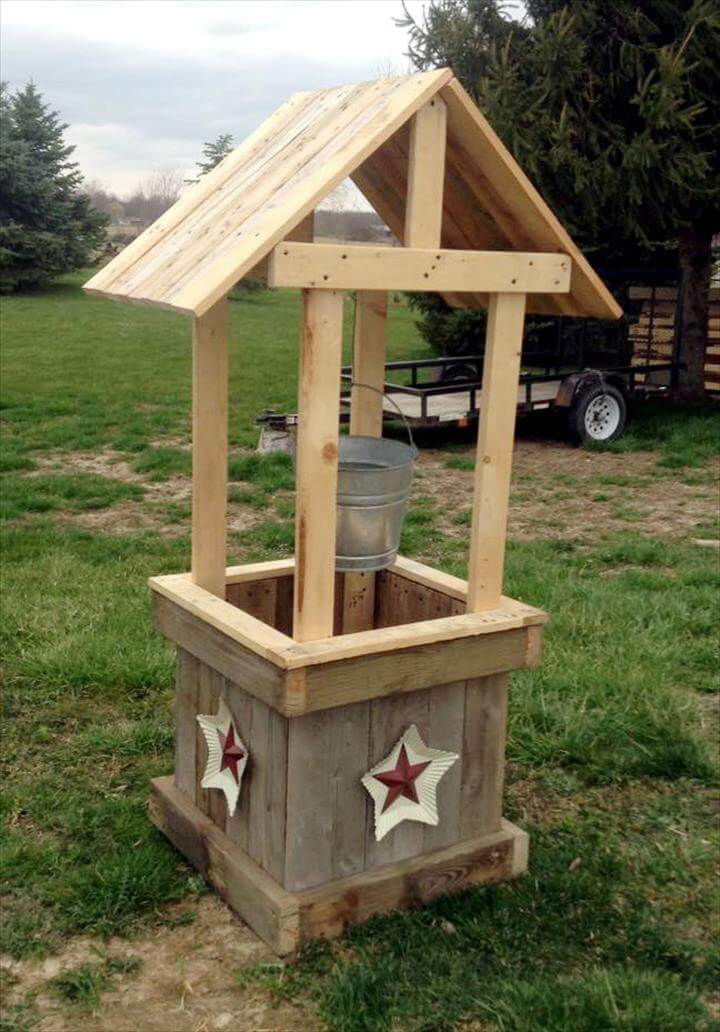 Pallet Heart Shape Side Table: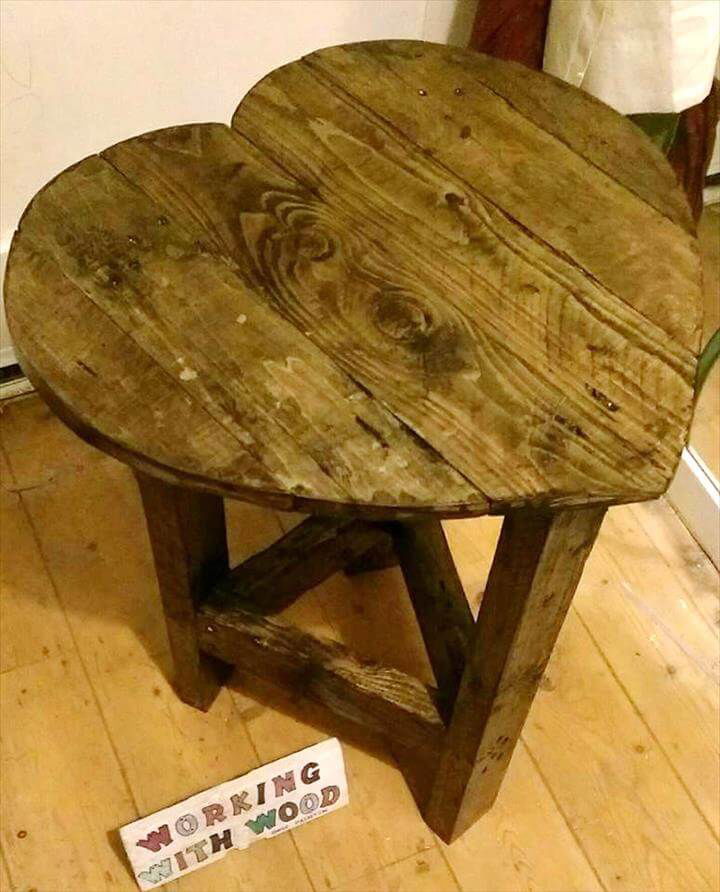 Pallet Coffee Table + Entertainment Center: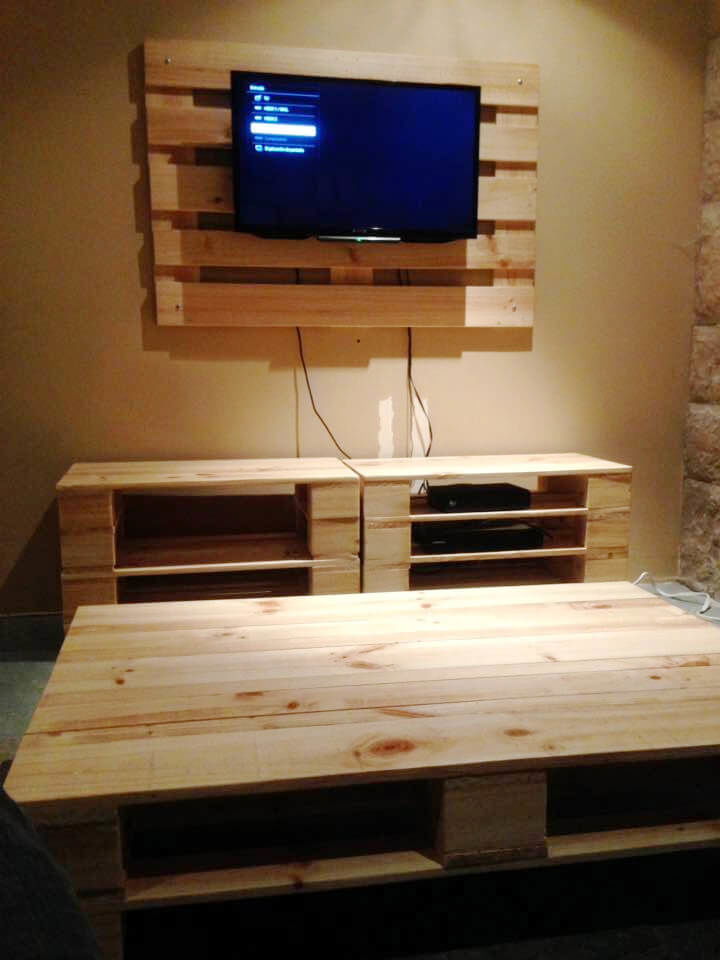 Elevated Pallet and Old Woods Lake House: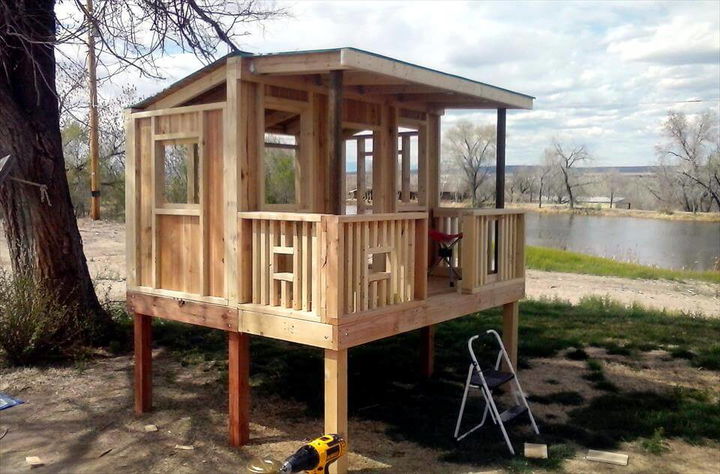 Robust Wooden Pallet Indoor Party Lounge: