With the passage of time pallets have evolved to be one of the most abundantly used for pallet furniture source all over the world. This amazing wood is cheap, sturdy and durable and these merits are making more and more people fan of it. And gone are the days when pallets were only used for basic housing furniture range as now even the decor stuff and kitchen items are also being installed from this awesome wood. And to show you an incredible sample in this regard we have some cute and functional DIY pallet projects for you to entertain your eyes with. You would found some kitchen crafts here like the lovely variety of the serving trays and a simple yet functional island table for the kitchen center.
Then we have a sleek in design hall table made from pallets with two shelves to stand nicely in your doorway displaying some decor stuff on the top and the base shelf.

Third thing we have there belongs to the table and mantle decor and they are the cute and small vase holder in rectangular shape. With these small pallet projects you can surely enhance the beauty, decor and practical applications of your house.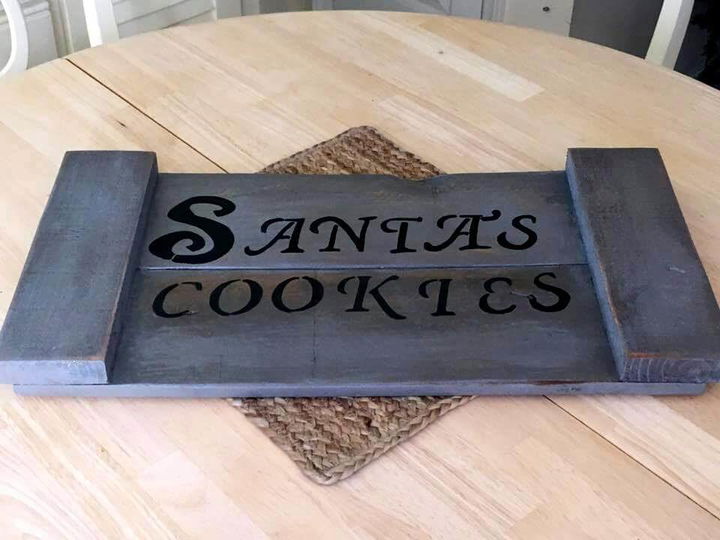 This simple and cute pallet serving tray has been made to look more adorable with grey stain and some stencil work om it.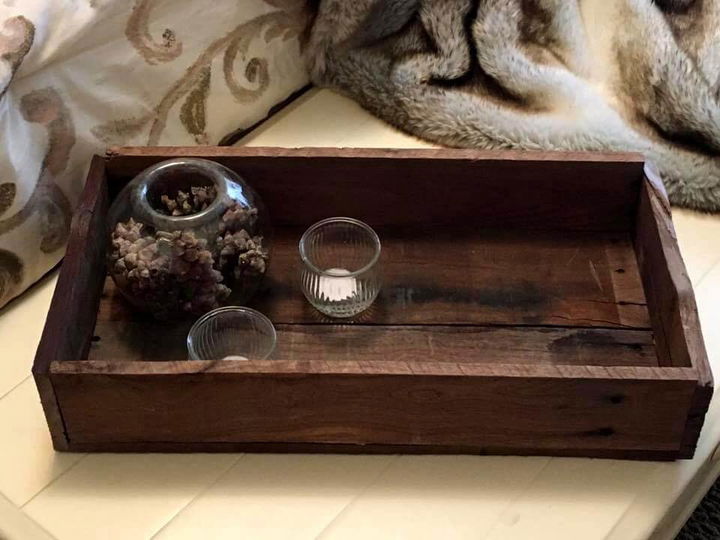 This amazing tray is a rectangular box in structure and confirms the safety of your tea or coffee in it with the raised sides.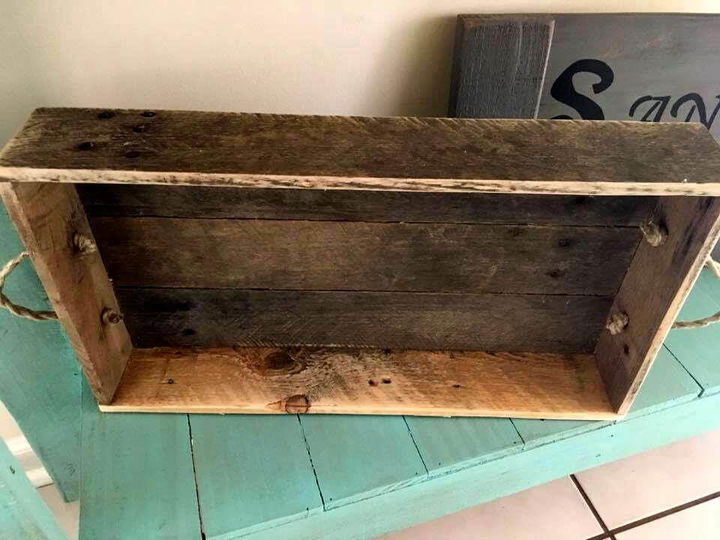 This serving trays is so damn easy to build with pallet slats and just stacking them together in rectangular form with nails.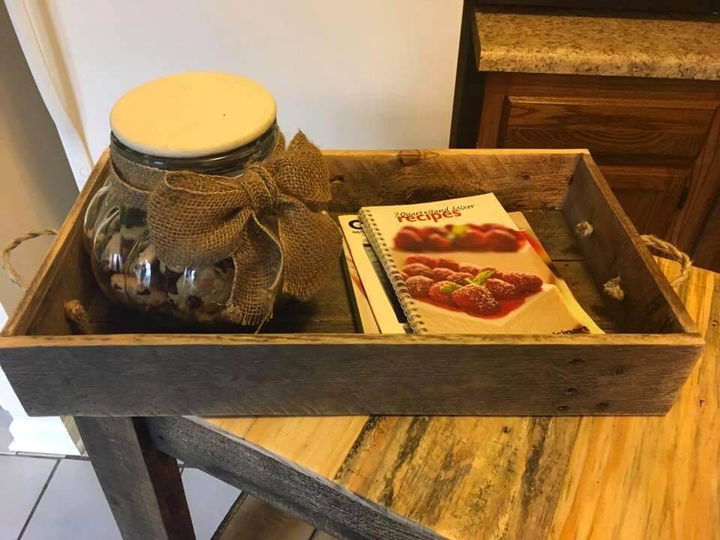 To adorn it more rusticity and traditional beauty this tray has been provided with the rope handles at both sides to lift it up nice and easily.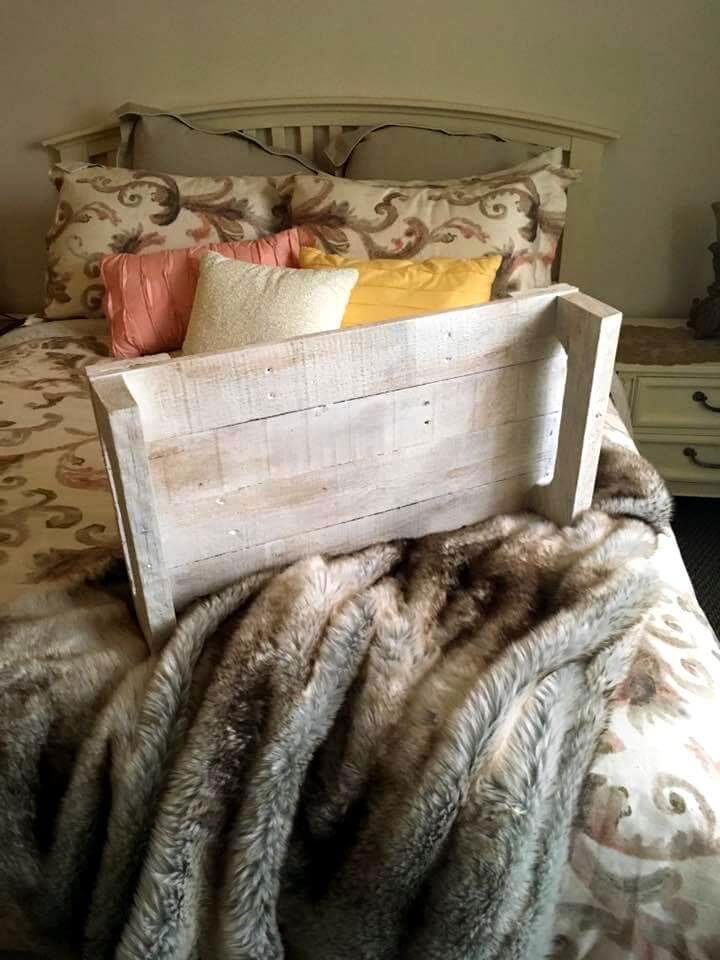 This simple and elegant looking tray is all made from the pallet pieces with the wooden handles at both sides to carry it easily.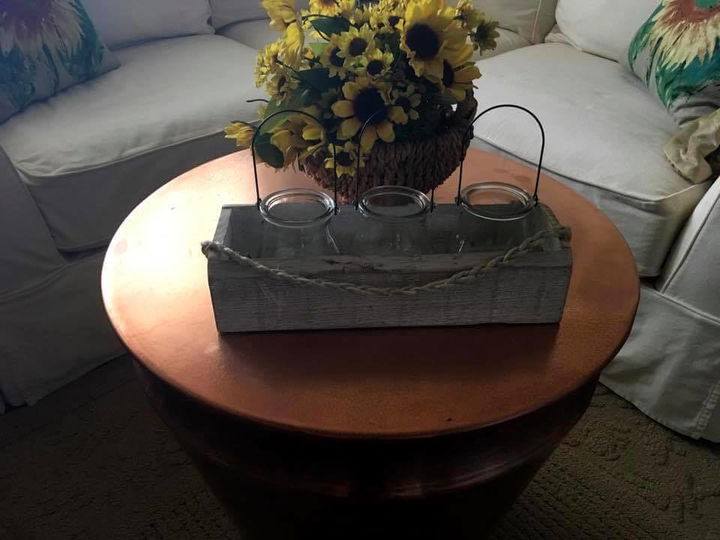 Hold your cute vases or flower jars on the table or mantles in this pallet made holder and add more fun and interesting aspect to your decor.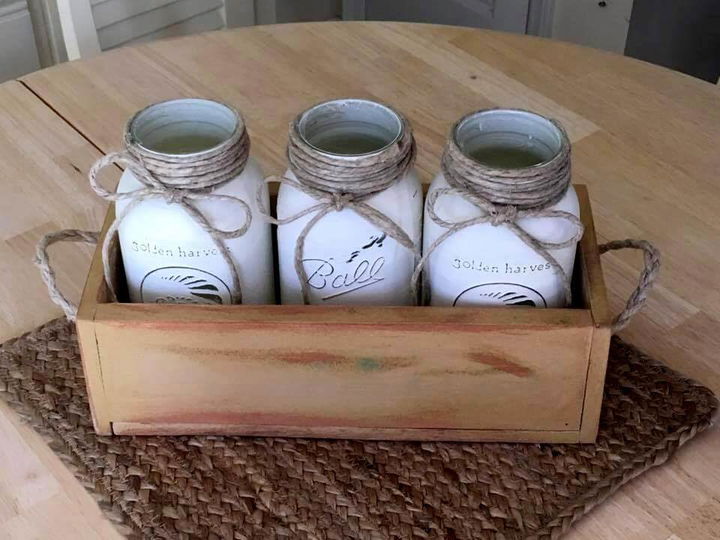 You would need a few pallet slat pieces to shape up this cute and small vase holder with rope handles at both sides of it to hold it nicely.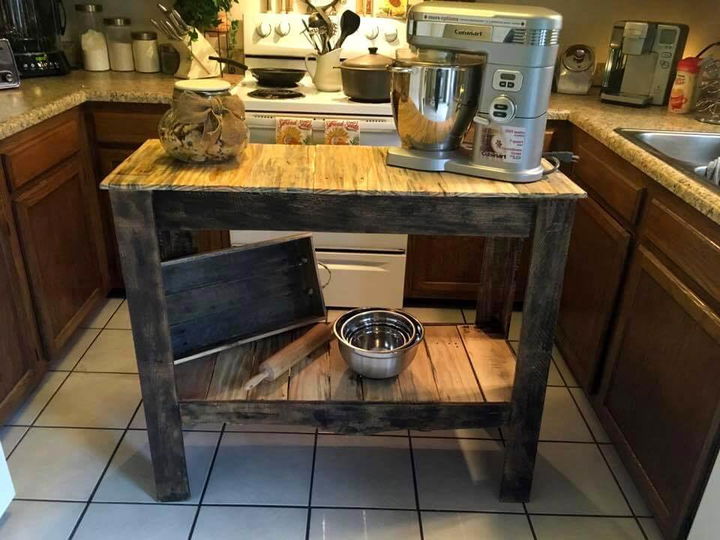 This kitchen island table is totally the simplest design with two shelves and is damn feasible to built with the pallet board pieces at home and enjoy a functional addition to the kitchen area.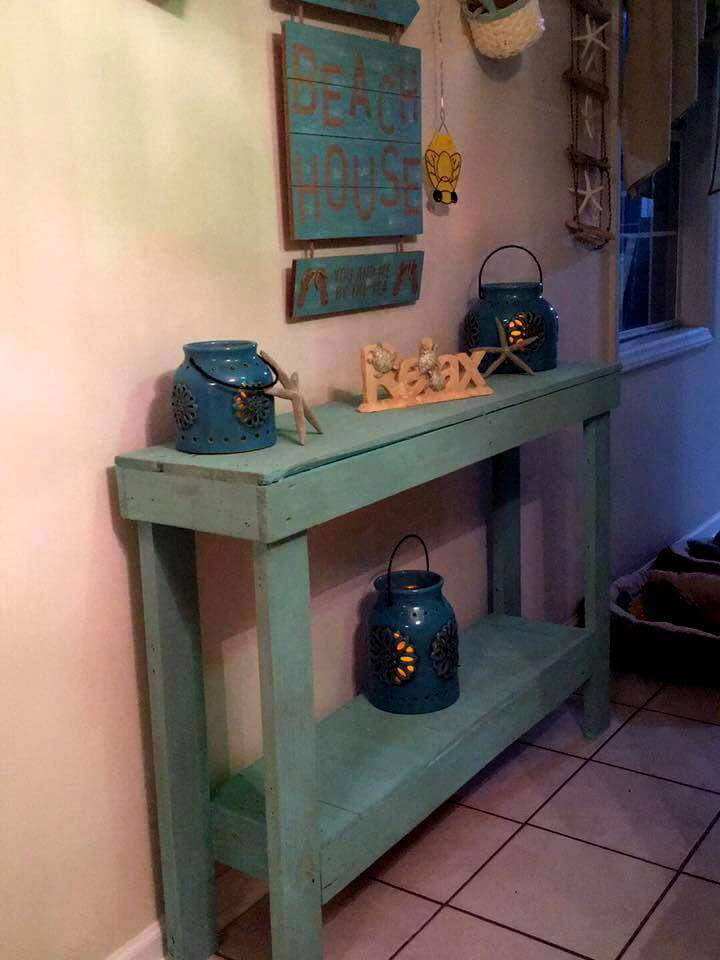 Give your doorway a more welcoming look with this pallet made cute and elegant table featuring a slim design and the lovely stain color with two shelves.
Made by Patricia Chaney‎