Apart from the basic furnishing there is lot more to do from the pallet recycling. And some of such unique ideas are right here with us and you are surely going to like them. So we got these DIY pallet wall paneling and sliding door for you to make your house more functional and decorative at the same time. The sliding door can be a great idea for the short and compact spaces as by just sliding the door you can approach the next section.
The door is a simple and long pallet board joined to the sliders on a sliding rack to move to and for smoothly. Then we have lovely pallet wall paneling to award the walls somewhat an artistic look and that too so feasibly and simply. All you need to do is just cut out the pallet slats and then stack them together on the walls horizontally.
Using the different lengths of the slats would create an interesting pallet wall paneling pattern making it look really appealing. You can fix the electric bulbs on these wooden walls or hang your decorative stuff too.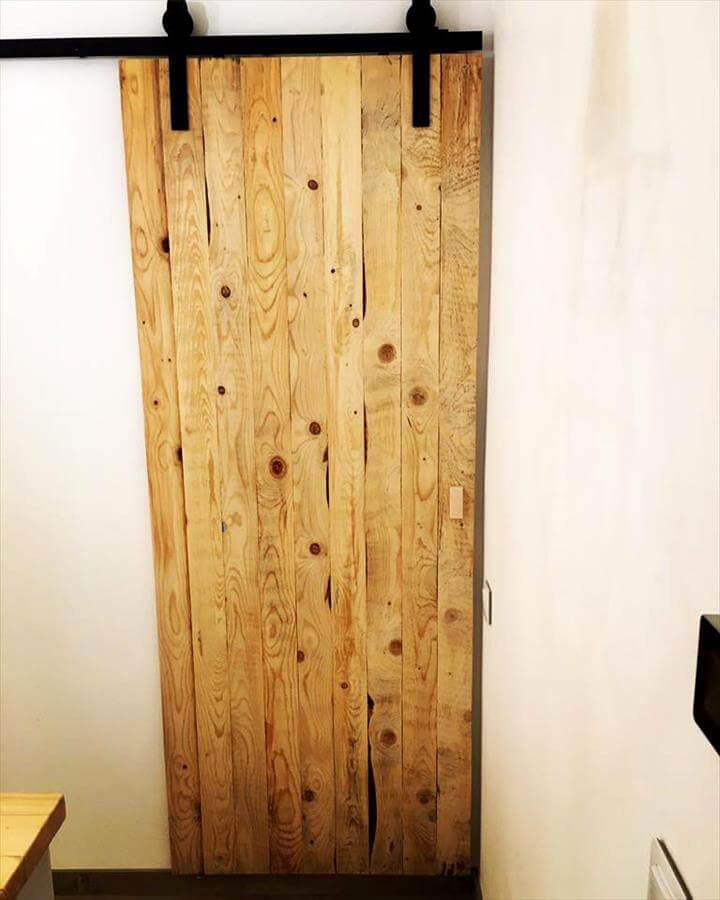 This sliding door is best to use in the joined rooms like a dining room and the kitchen for quick and easy approach to both.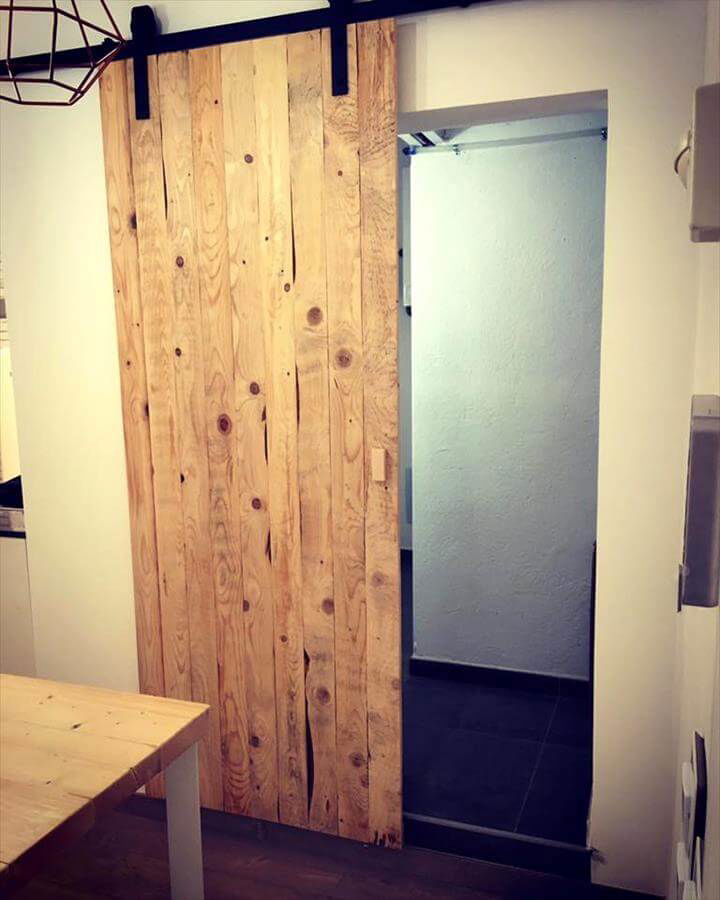 You can cut the board of the desired door size or you can use the planks to get them packed and form a door structure.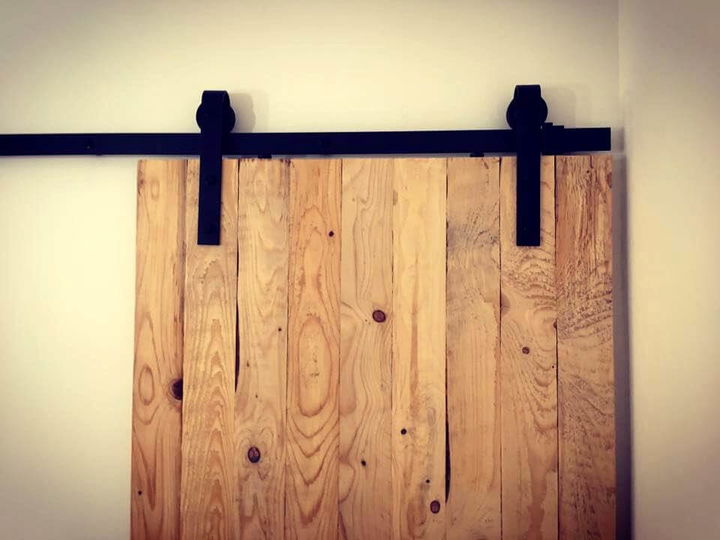 The door has been joined to the sliding rails to move softly when you are to make fast moves from kitchen to dining and vise versa.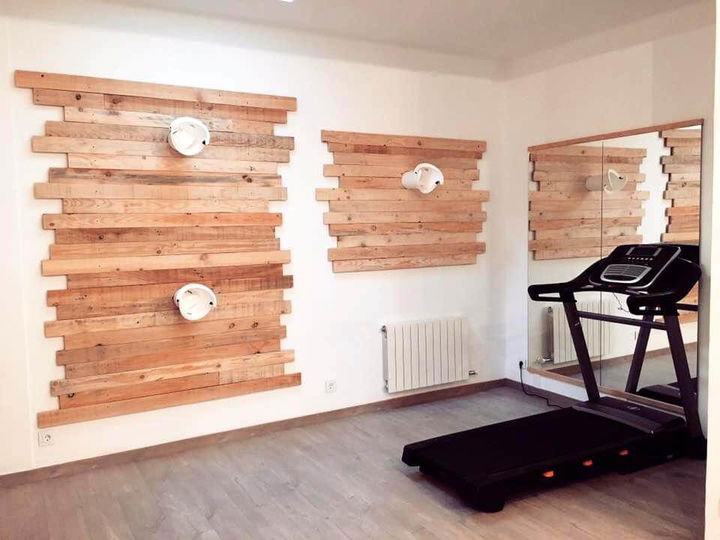 Using one big size and one small size pallet planks being horizontally stacked on the walls these lovely wall panels would be created.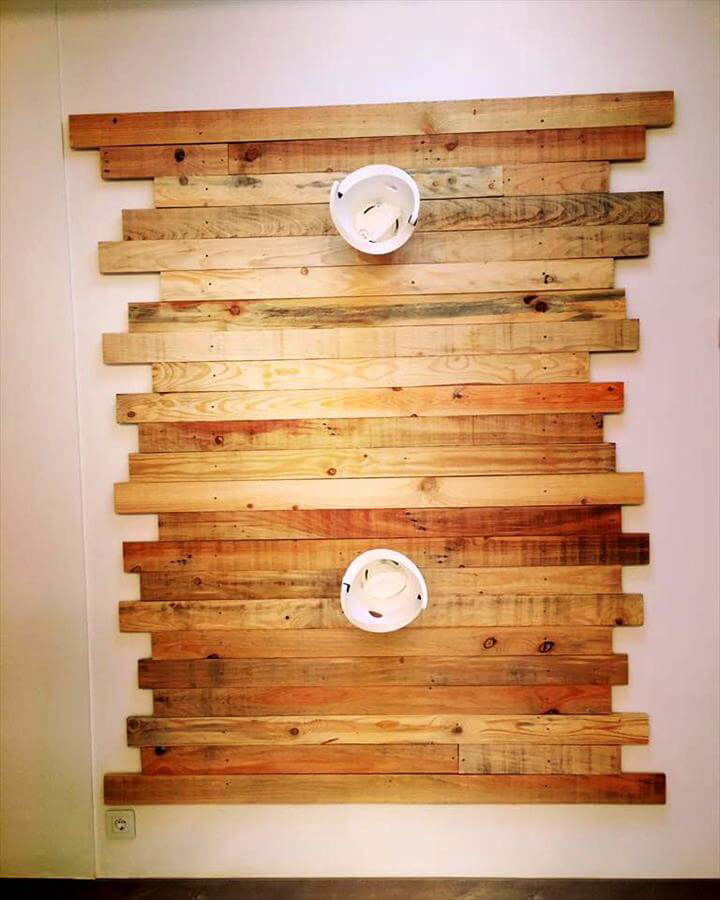 These wall panels would beautify the walls decorously and they are functional too as you can fix all the wall stuff on them.
Made by Muebles con palets