Outdoors are of no use if you don't enjoy seating sessions there with your family and friends. Most of people ignore the fun value of the outdoor due to the lack of furniture there but with pallets this problem is all sorted out. You can use pallets to install a nice seating pallet furniture set in your outdoor spaces and make them worth time spending with your beloved ones. So here we sharing you this DIY made pallet outdoor furniture set as a sample and example with lovely pallet sofa seats and a cute coffee table in the center. The pallet skids have been used as they are for the seating section of the sofas while the large pallet boards have been used to form the backrest sections.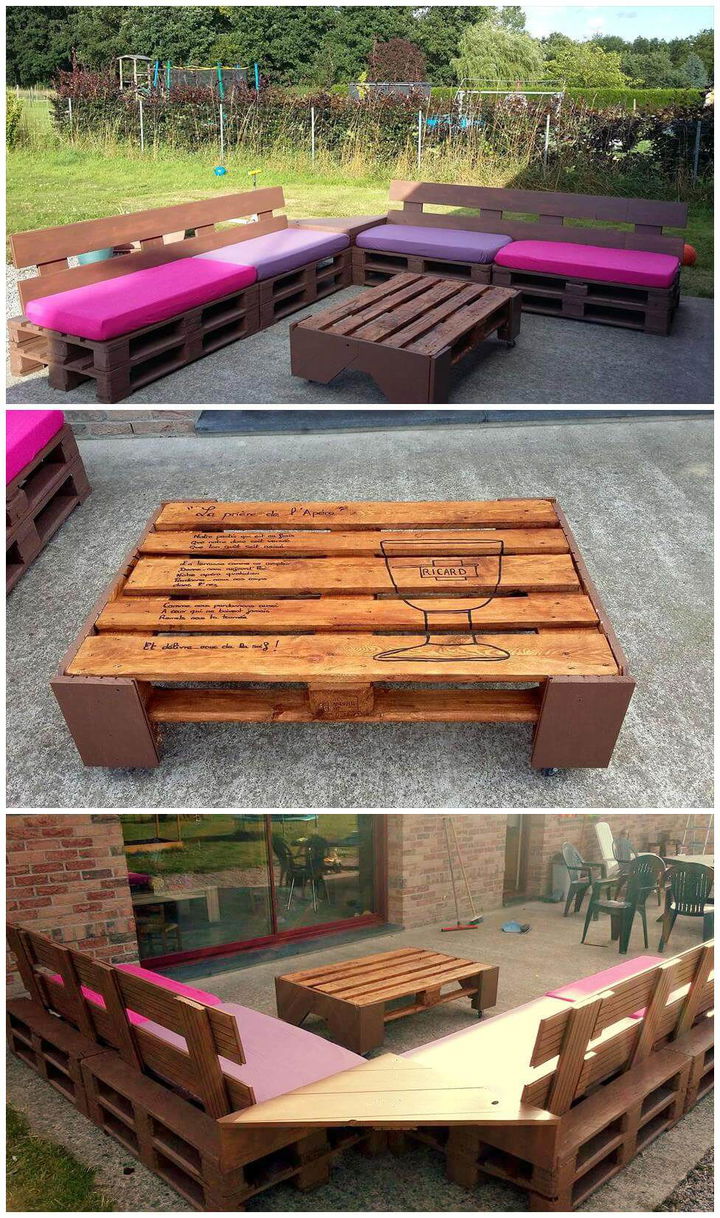 With the same pallet double face skids the coffee table has been installed with a drawn glass and some written quotes making it more personalized piece. All the items have been stained in the brown hues and look just rustically perfect for the outdoor decor.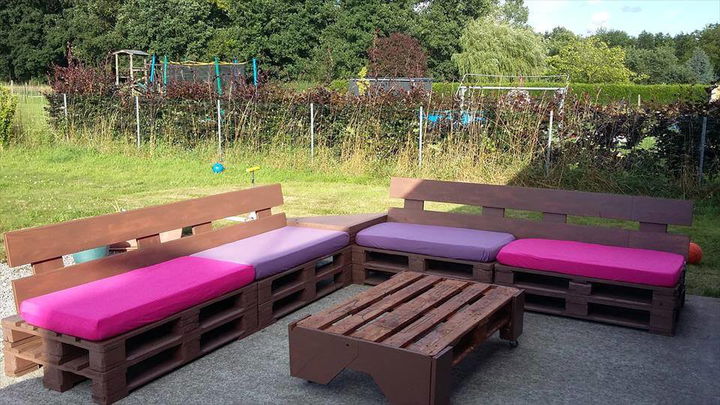 Make your outdoor spaces your ultimate fun zone to enjoy some quality time with family and friends with this pallet seating set.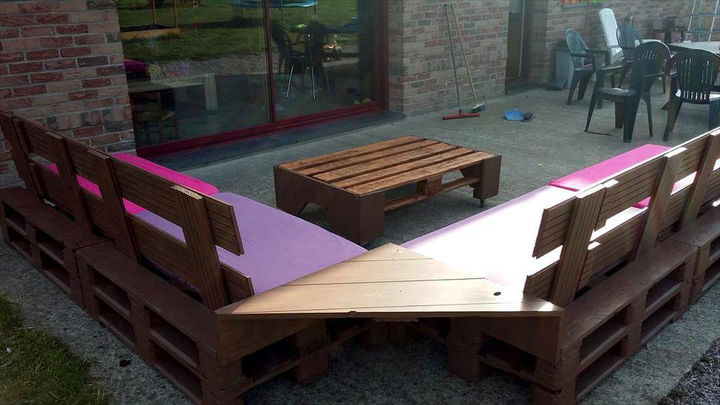 There is a huge sectional sofa in this seating set enjoined with a triangle section in and thus adding a twist to the design and structure.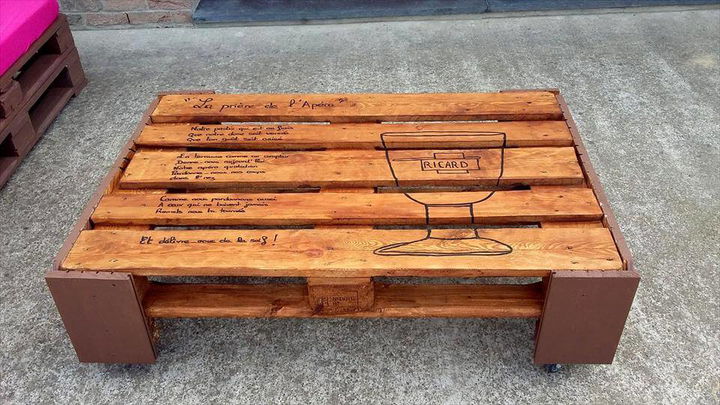 Here is the cute center piece coffee table of this lovely pallet seating made from the pallet skid and set on wheels with some hand drawing on it.
Made by Sonia Albert‎