Here we are again with a fun and functional post to give you some great handmade pallet furniture incentives. And you would surely give it thumbs up as we are going to present you one of the most integral furniture achievements a homey person ever aims at. So come here and check out this DIY pallet sofas and coffee table set to create a super functional and gorgeous seating arrangement in your garden, patio or yard. The sofas are of simple design with back, arms and seats having the same simplistic coffee table in the center. The sofa and the coffee table design both have been availed with the simple method, of pallet skid stacking over each other.
This skid layering gives rise to the storage cubes to hide a plenty of knick knack stuff like books, magazines and newspaper so you can enjoy your seating with reading. The coffee table design can also be copied if you need it in a living room more than outdoors and it would fit perfectly there too.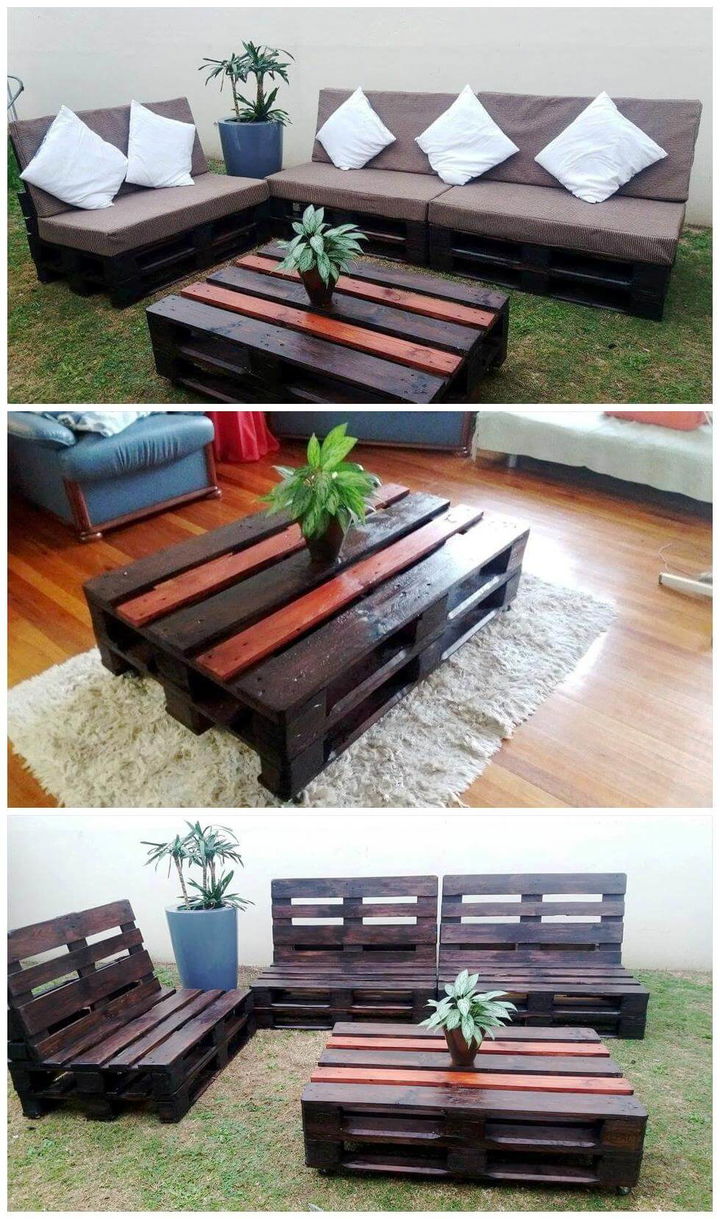 The dark chocolaty finish with reddish stripes makes this seating set look completely tempting for every onlooker and for you too.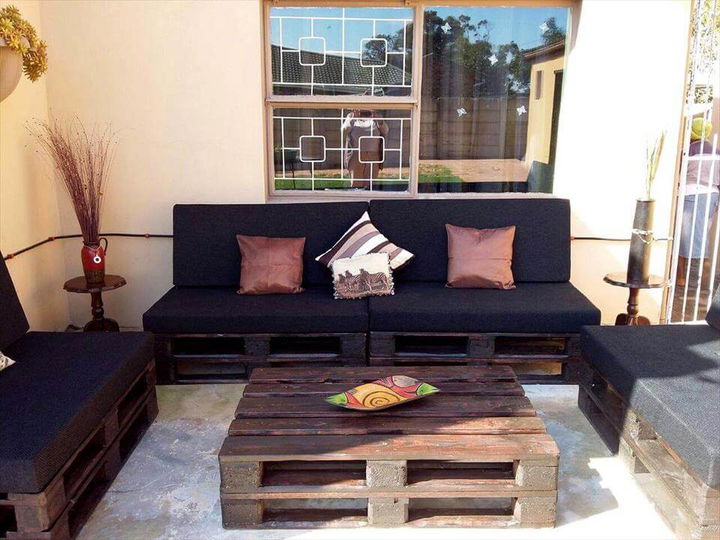 Grab the pallets right now if you are looking for a nice seating furniture set for your outdoor spaces to get the summer fun started.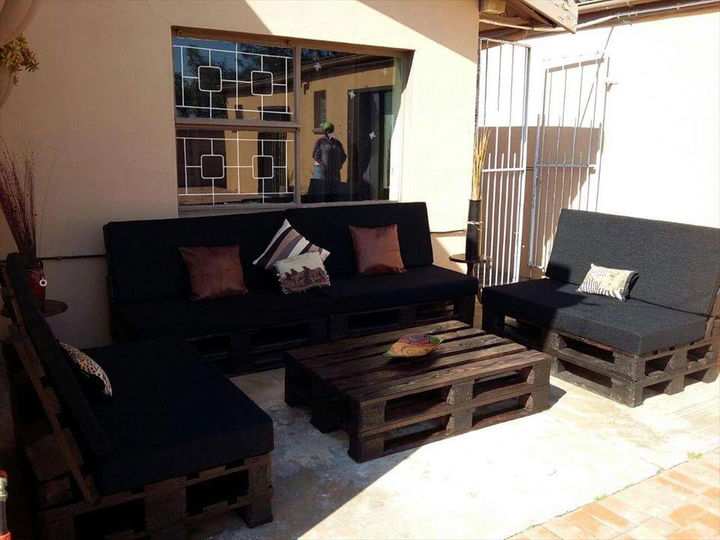 Here is this brilliant seating set for the patio areas made out of the cost free pallets to let you enjoy fun gatherings with family and friends.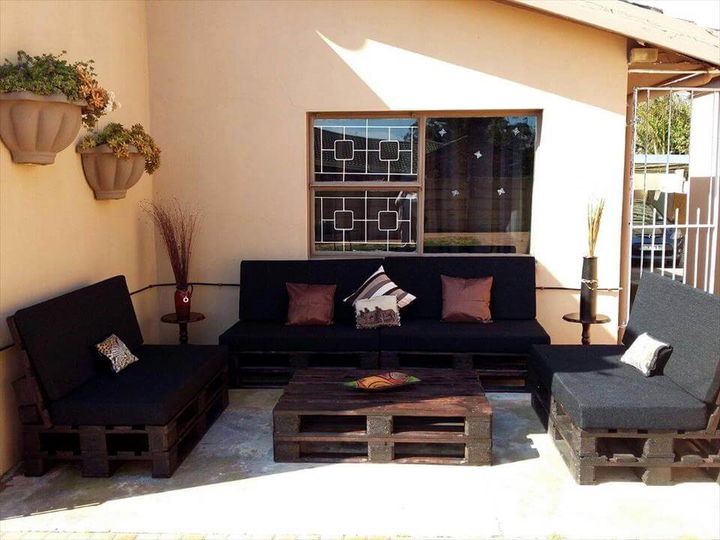 This patio seating set from the pallet comprises of a large sofa, a pair of two seat sofa and a coffee table in the center.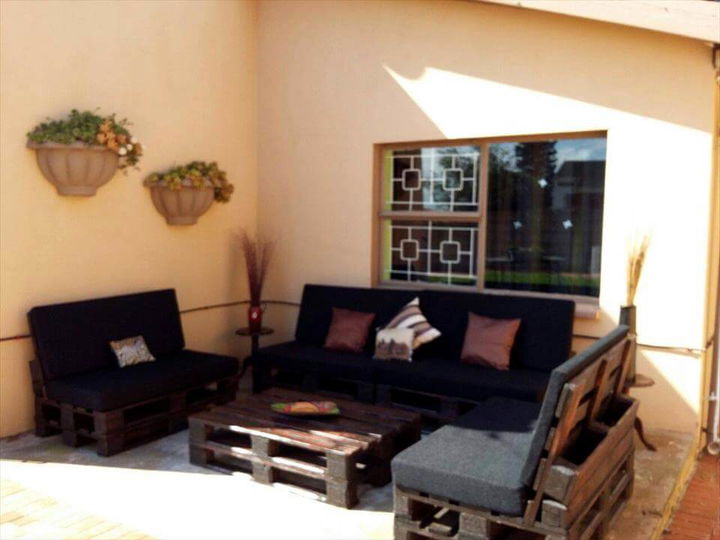 The design and the style of the sofas and coffee table is totally simple and traditional and can be feasibly made at home.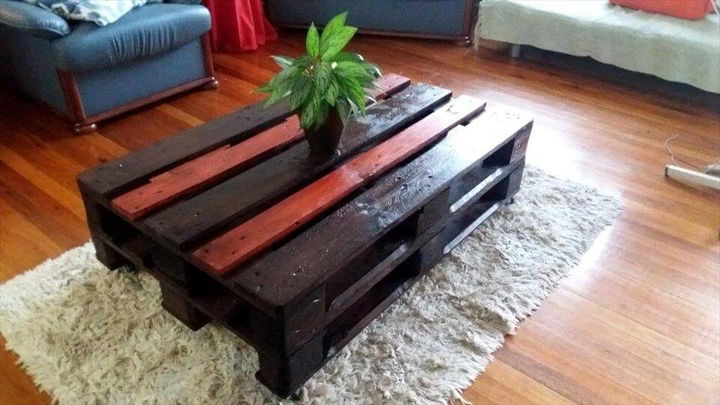 The design of the coffee table can be copied if you are in need of a center piece for the living room of your house.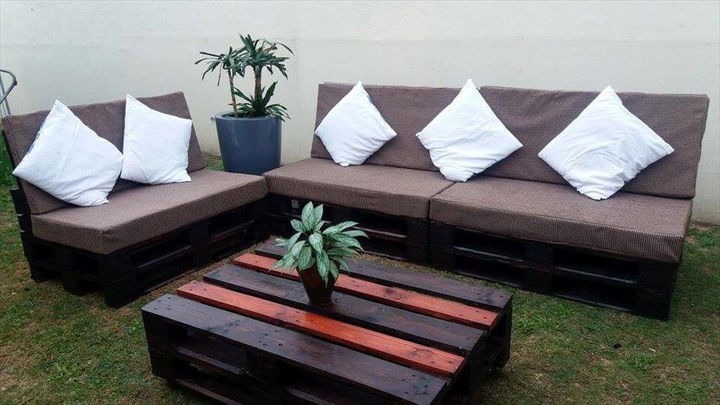 If you dont have a patio area you can use this lovely seating in the garden area of your house with the same fun and gathering purpose.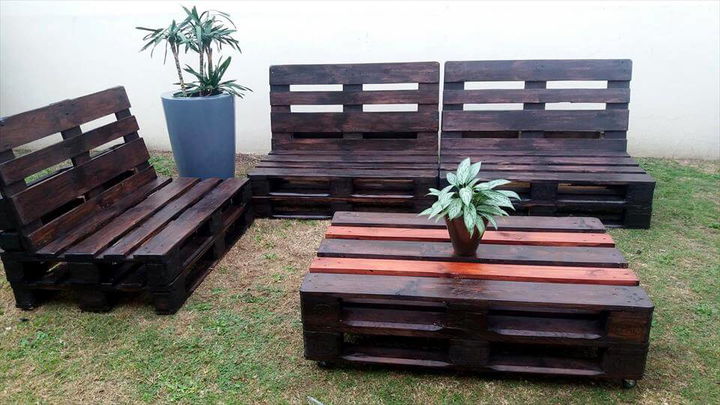 The dark colors make the seating set look really rustic and shabby chic and would adjust well the outdoor ambiance and decor.
Made by The Projects