Either you need a day bed, a single bed for your teenager's room or a simple bed for your compact bedroom spaces our today's post is going to help you tremendously. So without wasting more time just have a look at this DIY pallet bed made simply out of the pallet skids for your living, bedroom or the guest room spaces providing you a comport spot for seating or sleeping. Pallet skids have been screwed together and on each other to shape up the basic bed frame with desired length and height.
A simple pallet skid would serve as the headboard and at the left a complete pallet skid wall has been created to act as the backrest of this pallet bed. Use good hardware especially the screws to tie the skids firmly together so that they don't move when you put the mattress on it jump over it to sit or sleep.

You can keep it simple the way it has been shown here or you can style it up with your favorite stain hues, bed linen and the pillows.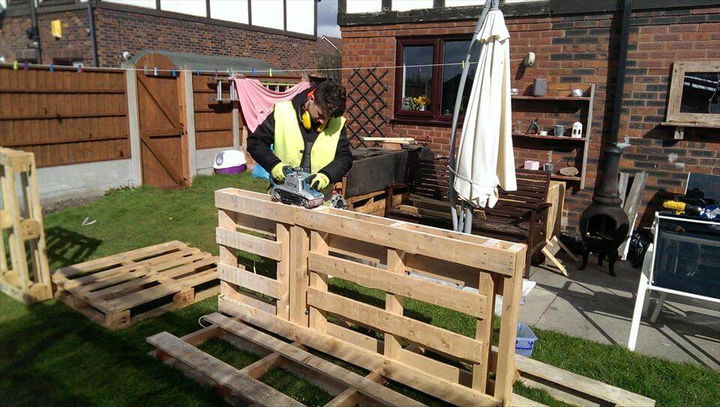 To shape up this super cool and functional bed design you need to get the pallets and then screw them together.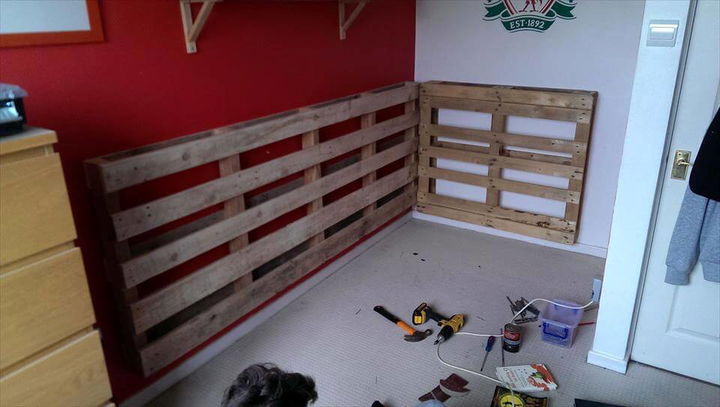 Here is shown how the pallet skids has been screwed and pasted along side the board to from the backrest and headboard positions.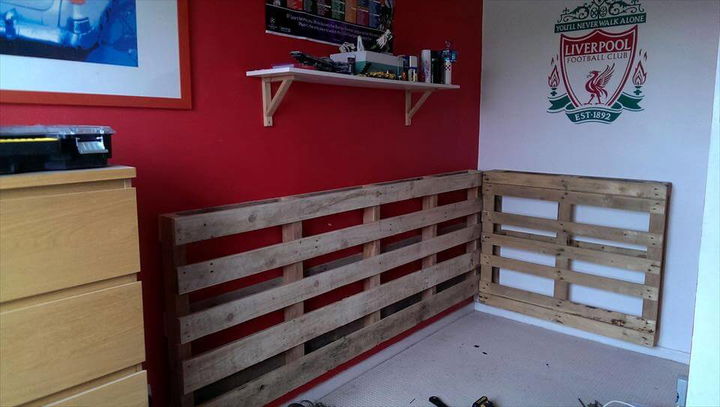 The installation of this L shape  wall side pallet section is to add into the design and structure of the bed.
In the very next step the pallet skids enjoined or screwed together would be put on the floor to form up the bed frame.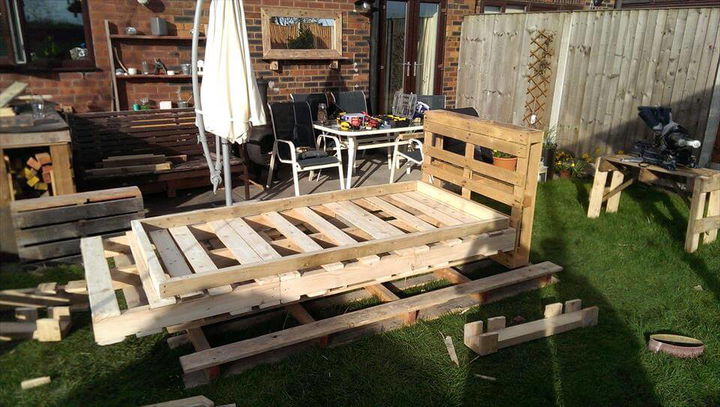 You can layer up as many pallet skid lengths as you want to get the exact height and length of your single bed design.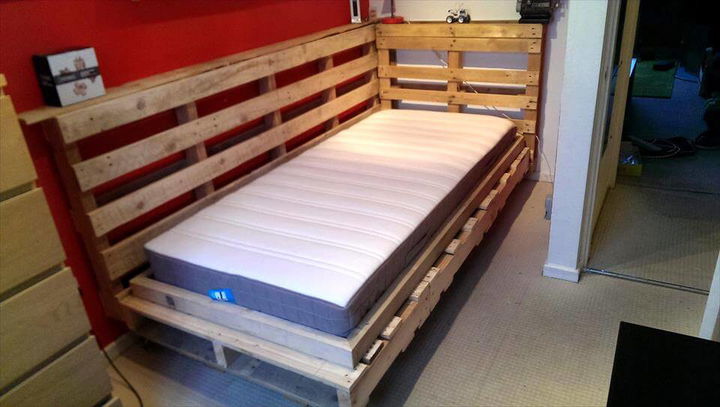 Sand the skids well so that the bed is smooth to touch when you are in contact to it and putting a mattress its ready to sleep or sit on.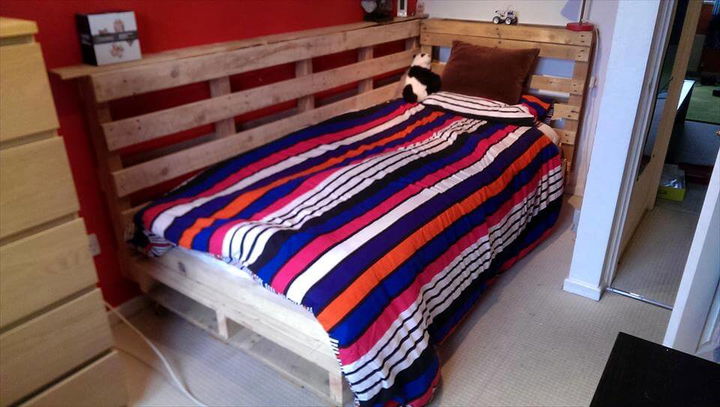 You can stain this day bed or the single bed per your decor choices to make it look complimentary for your home decor.
Made by Rik Ambler