Sometimes getting rid of all the tensions and worries of life you just want to sit on a chair, with a hot of coffee and read your favorite book. This is the most favorite way of relaxing for many people and its damn needed in these hectic days of life. So do have a nice comfort seat chair for yourself to get yourself seated on whenever you are feeling low. And here we have a handcrafted inspiration for you to get yourself at home. This is DIY pallet chair with a simple design and style to be crafted so feasibly if you are aware of basic crafting skills.
Pallets have been nicely cut down into custom size of the pallet slats and then packed tightly to form up the seat, back and the side boards acting as standing support and armrests at the same time. Keep it rustic and natural if you like the nude look of it or stain it to get it matched with your other furniture stuff.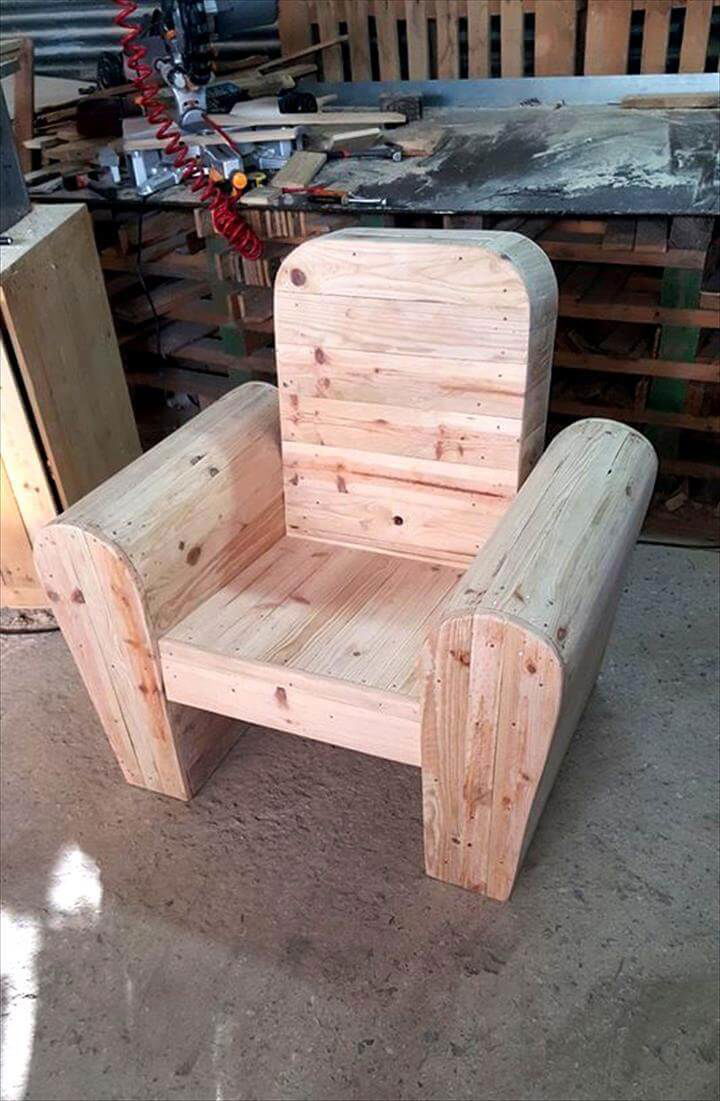 Here this cute little chair for you to get some comfortable and fun seat in any silent corner of the house to spend some with your own self.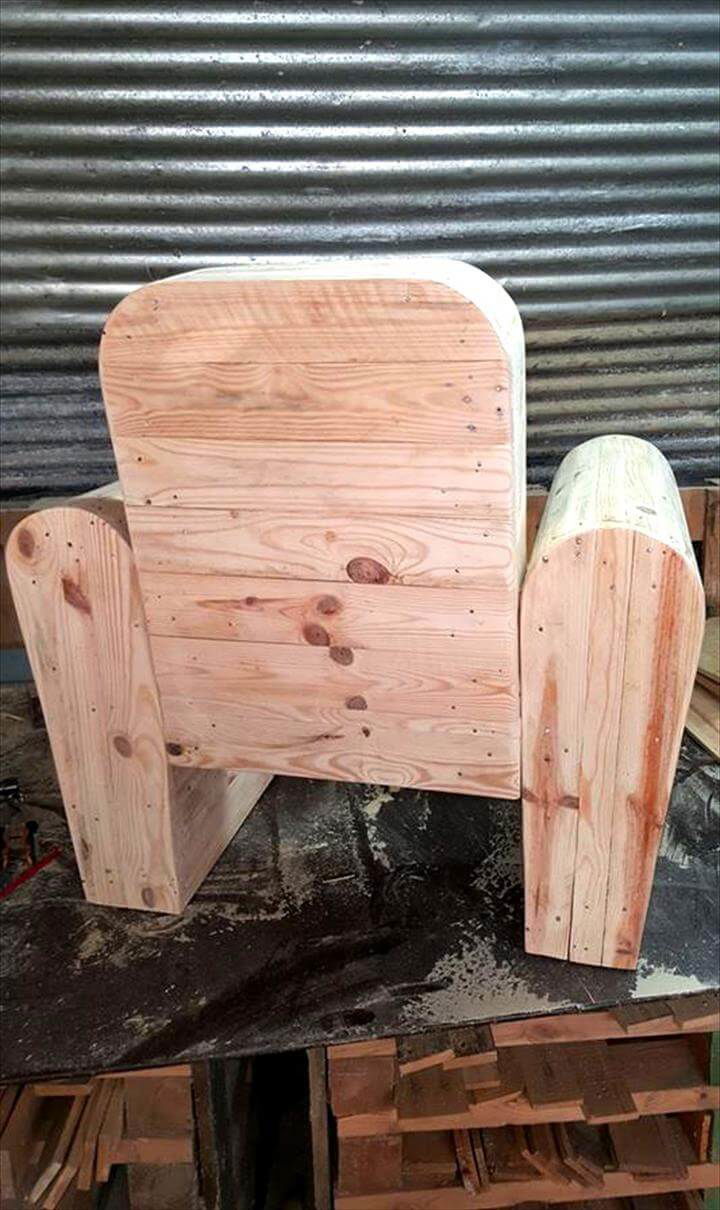 Using the pallet cut out pieces in compact stacking this lovely chair design has been bring into the realization.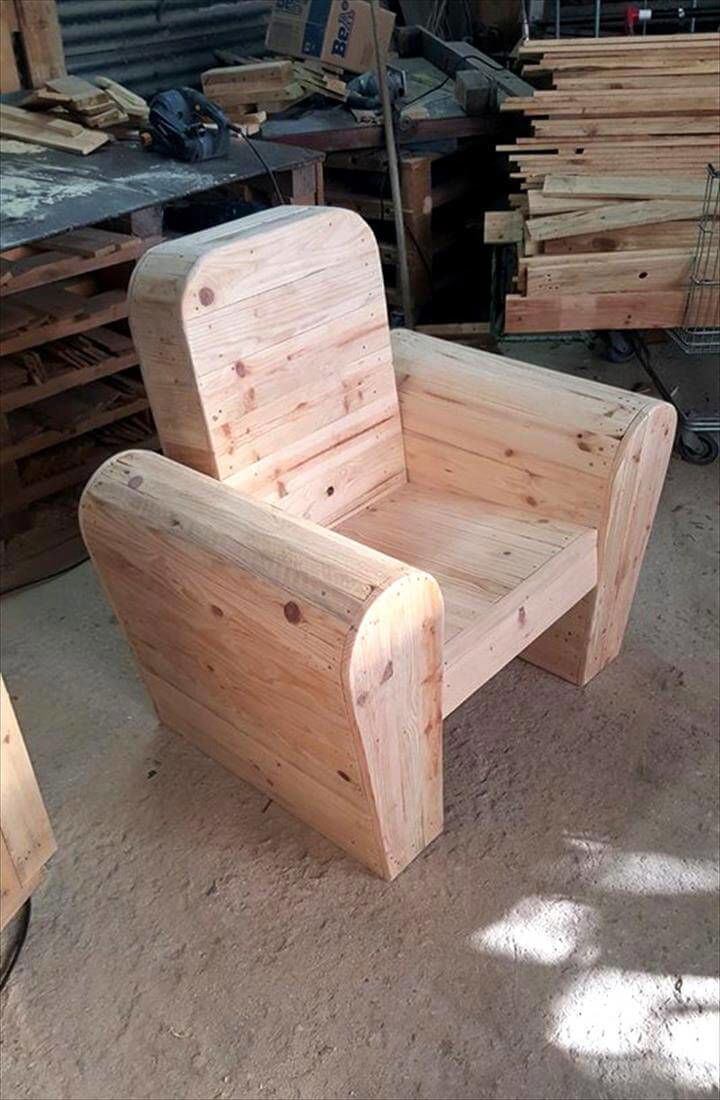 The chair looks a perfect natural woody piece with out stain but can be painted per your desires and choices when made up.
Made by Mes réalisations en palettes