Pallet is thrown out in the surroundings after serving its primary function in the shipping of goods. And this wood lies around like dead till someone knowing its worth and value picks it for recycling to make wooden crafts or furniture yields out of it. And this period of lying uselessly it undergoes a lot of stress and pressure put on it by time and weather effects resulting in damage and splitting. And this is the best thing about the pallets they get more gorgeous with age and their withered look adds more to its rusticity.
And this rustic pallet flag is made out of the same rugged pallet pieces marked with split ends making it look more natural. Only a small pallet board piece has been used as the flag with painted flag colors and symbols on it and it's ready to get mounted on your walls or to be displayed on your tables artistically.
This rustic pallet flag is a worthy wall art piece to decorate and embellish your blank walls with and that too at zero cost.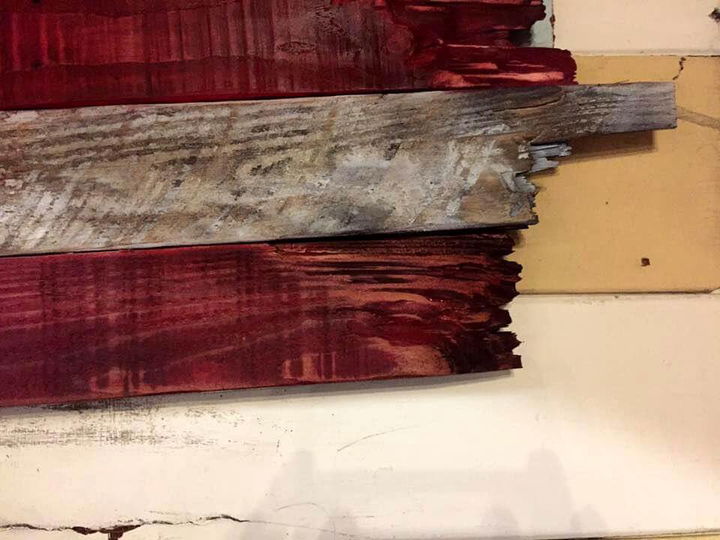 The tattered and split pallet pieces are adding more beauty to the flag increasing the rustic and withered factor in it.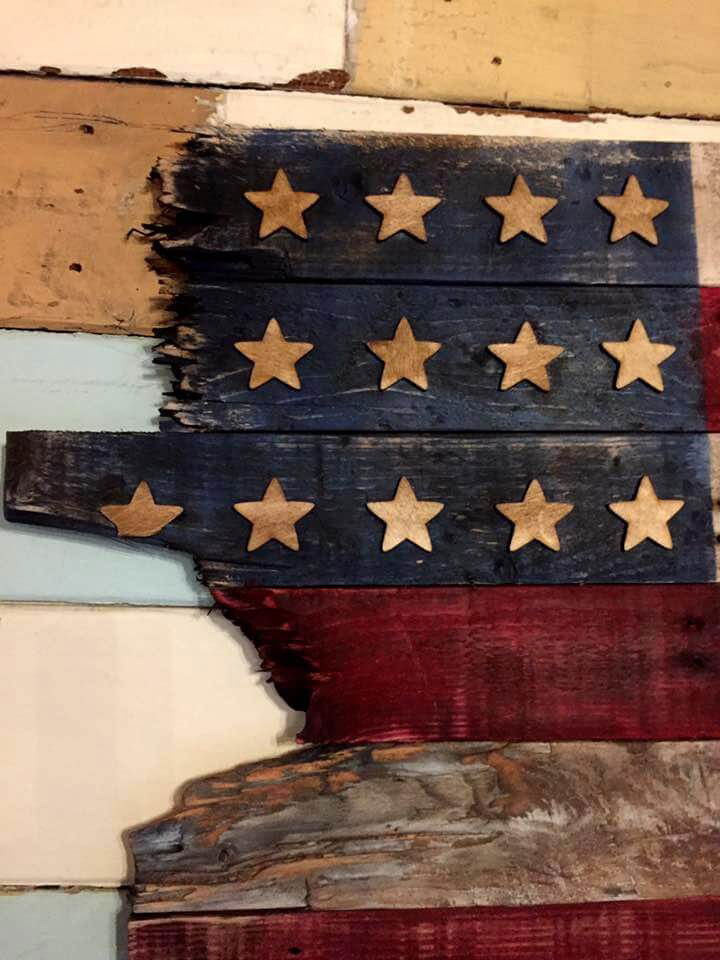 Here is how this wooden flag has been stained in the deserving hues with the wooden stars adding a more realistic touch to it.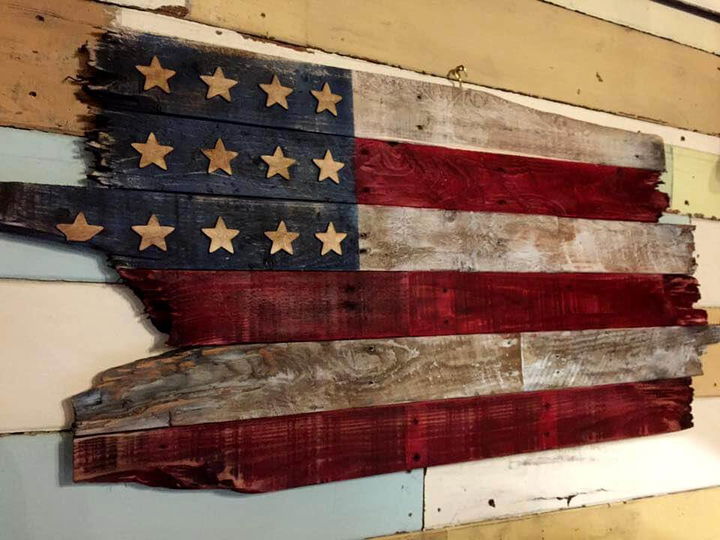 It would look best when mounted on the walls of your hall, living or bedroom or you can display in your mantles with a back support to stand.
Made by Pallet Art UK