Dog pets are just loved and we like them in all the ways they act and behave. But we cannot see them unwell so make sure you are taking the care of your pet in the best possible way. Getting them a separate space of their own to rest, relax and sleep is probably the best to keep them happy and well. So do bring them a nice dog house where they can sleep and sprawl whenever they want also keeping the weather extremes at bay. Get some dead pallets around and try your hands on this DIY pallet dog house which looks nothing but a treat to eyes with its gorgeous design and shape.
All you need to do is just cut down the pallets into slat pieces of custom size to install this cute hut style dog haven. The name of the dog has been engraved at the top of the entrance making it more personalized for your dog. It looks super rustic in this unfinished look and better keep it the same for that natural appeal.
If a DIY dog house is on your to-do list, these detailed dog house plans are just what you need to get from beginning to end.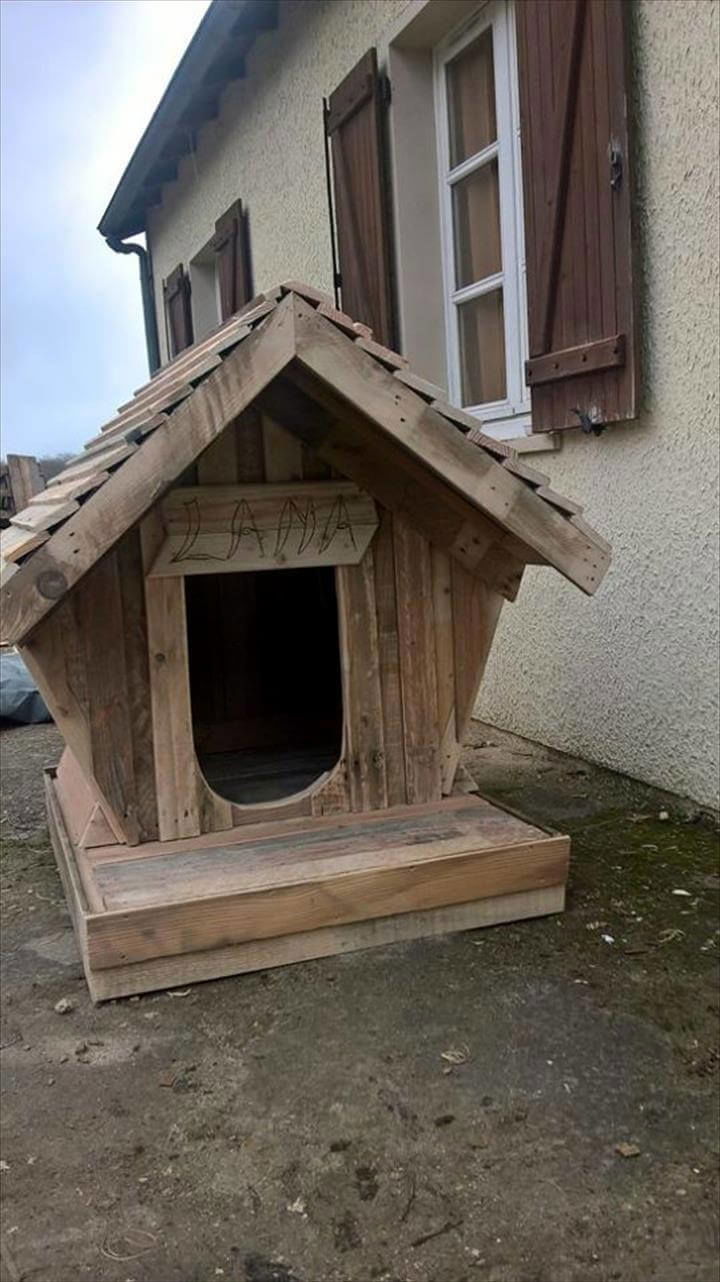 This extremely gorgeous and lovely looking dog house is made from the pallets for free so hurry to avail this for your lovely pet.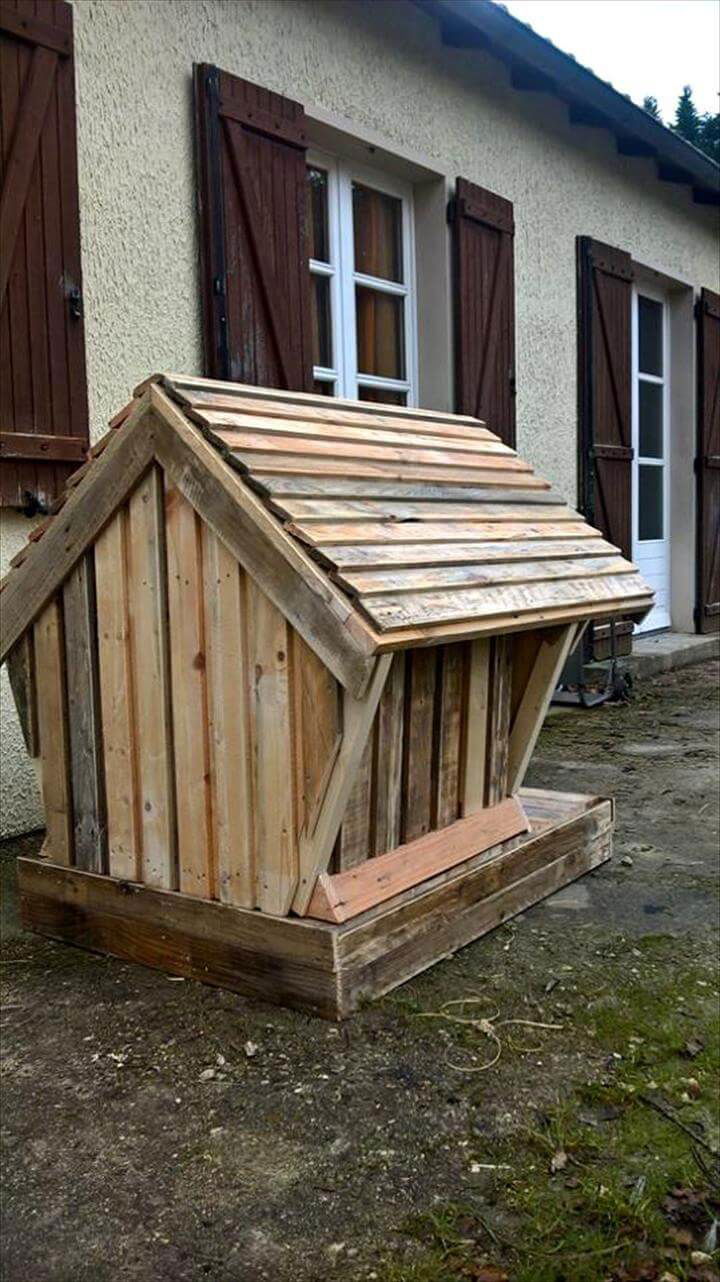 The whole structure of this adorable pet house is built on a hut style using the thin and single pallet slat pieces all over.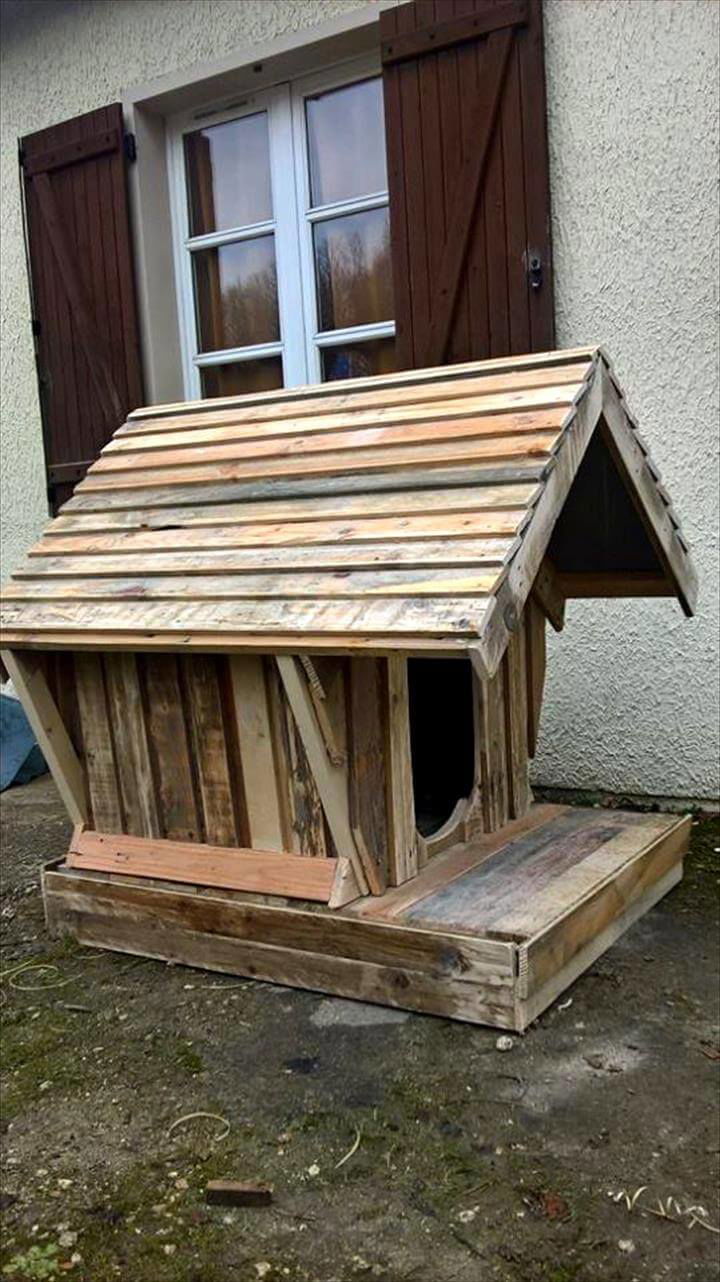 Keep it unfinished for that rustic and natural look but do coat it with weather protector to make it stay strong and stay longer.
Made by Avant j etais une palette Au petit bois