Shelves and racks are not good ideas for storage when there is something huge to store and hide. Trunks or chests are the things you need to bring in your house where there is a pile of the things you don't want to see anymore. And using the amazing pallet wood you can install a trunk of your own at home to save your money over the purchase of a market bought one. Gladly we have this DIY pallet trunk or pallet chest with us to get you some visual help to get the idea of design and structure. Using the pallet cut slat and board pieces the base has been installed and so the lid and the metal hinges join the lid with the trunk box.
The design of the trunk is sleek so it would nicely fit and suit all your spaces holding a bunch of your bed linens, shoes, books, winter stuff or anything that is causing clutter in the house.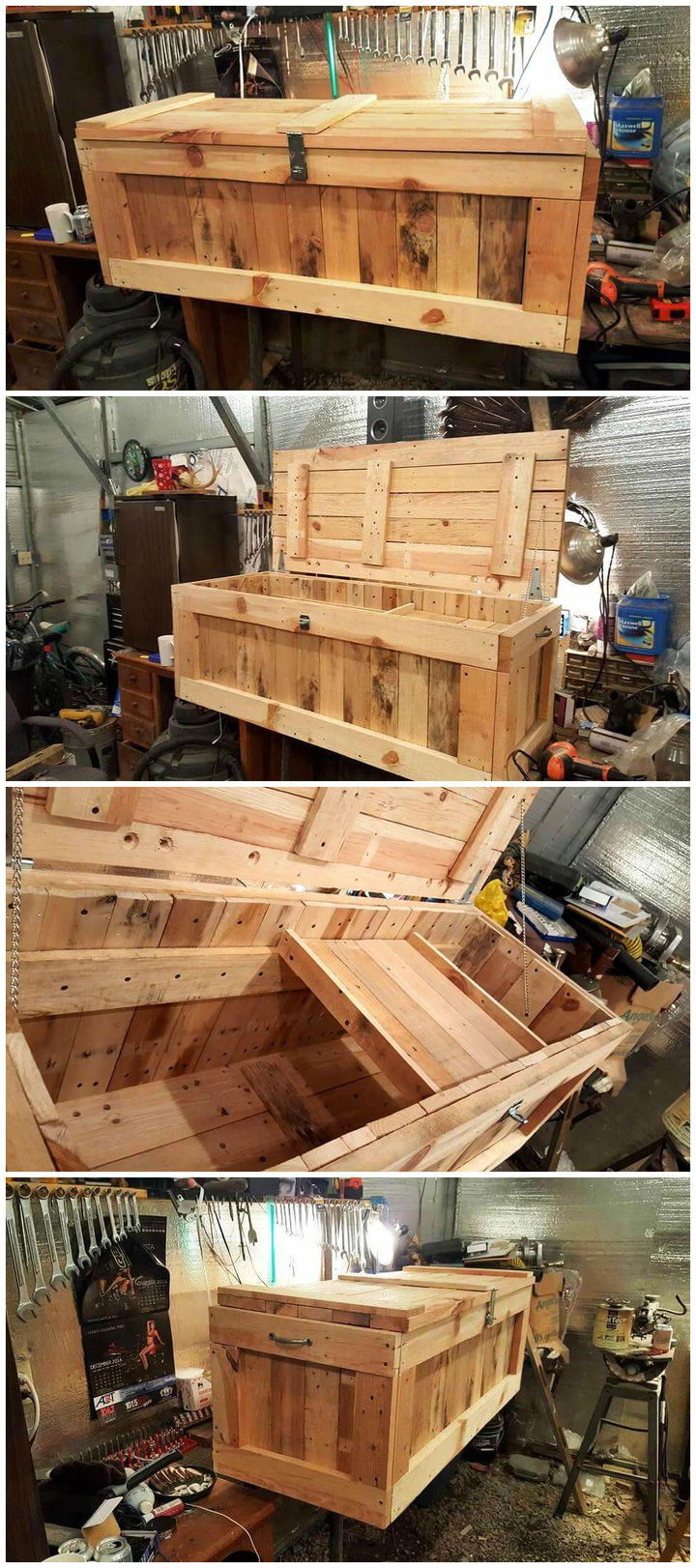 Here the trunk is shown in the unfinished look but you can stain it in any of the hues to make it look complimentary for your house decor.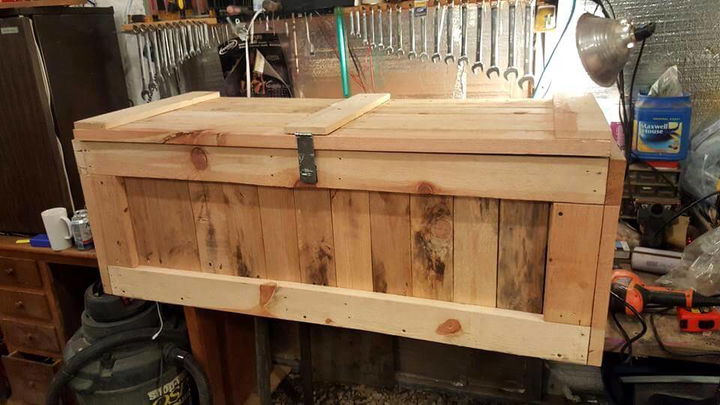 Pallet trunk in this picture is made out of the recycled pallets at home to let you hide and hold a bunch of your useful and extra stuff.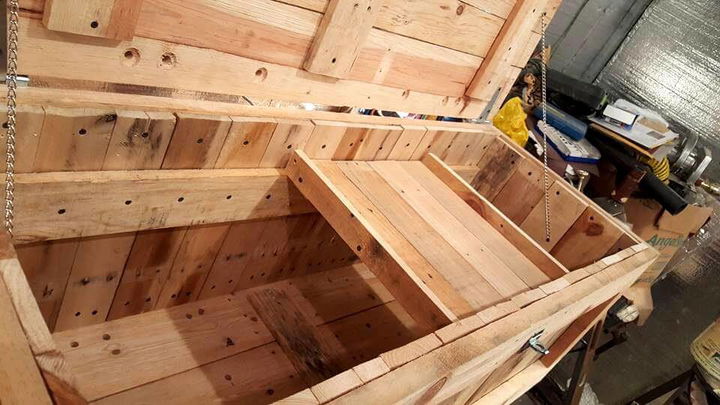 Here is the close picture of the pallet trunk showing how nicely it has been made up with the chunks of pallet cut slat pieces all over.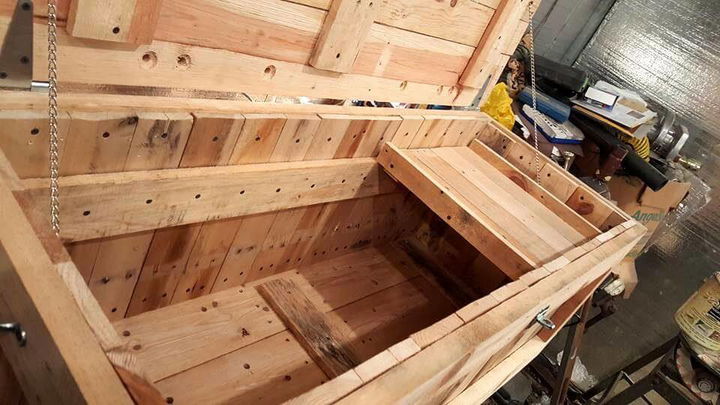 The trunk box and the lid has been shaped up separately and then joined with the metal hinges at both of the ends.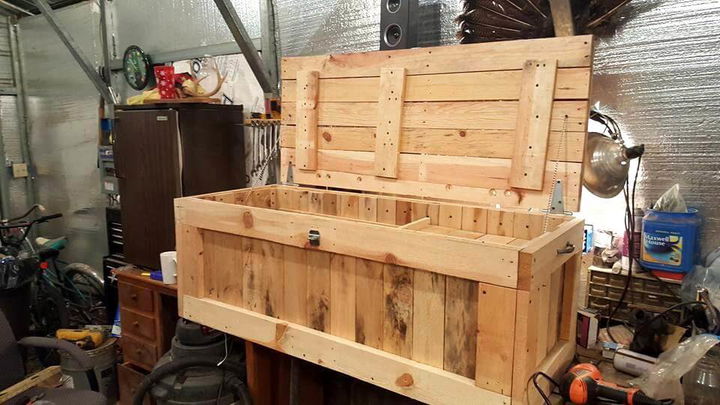 The lid opens up nice and straight when you need to put or take out something out of this lovely wood pallet trunk with a lock making it more safe.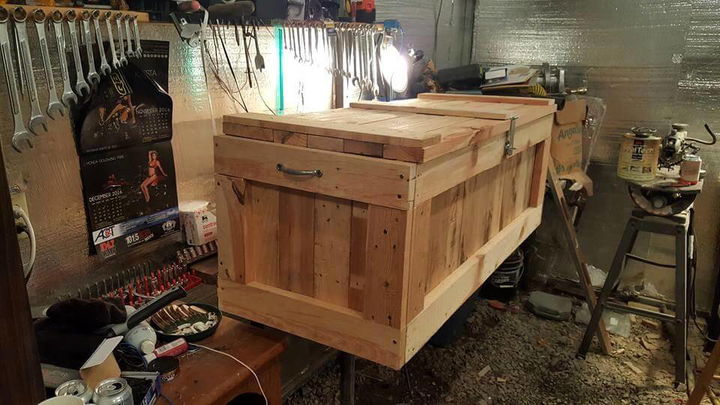 Here the trunk has been only sanded but not stained and looks so rustic and natural but you can stain it any of the hues to make it match with your decor colors and style.
Made by ‎Jason Fox‎