These days one of the biggest entertainment sources in the houses are the TVs, games, and movies. And no doubt we spend a fun time at weekends or holidays watching our favorite shows and movies while lingering on the sofa leisurely. But you can waste much of your time in searching your favorite movie CD or DVD if you don't have a fixed spot to organize them all. So get this DIY pallet media console table for your living or bedroom with plenty of storage options for CDS, DVDs and players with wide top to hold the big plasma screen.
Using the wide and thick pallet board pieces this lovely media console table design has been crafted with lots of shelving racks for immense storage and organization. Caster wheels have been enjoined at the leggy ends making it look retro in style and also easy to move around. It has been stained in black shades dominantly and in brown at the legs making it look really a chic piece to occupy a stand out position in your living room or bedroom decor.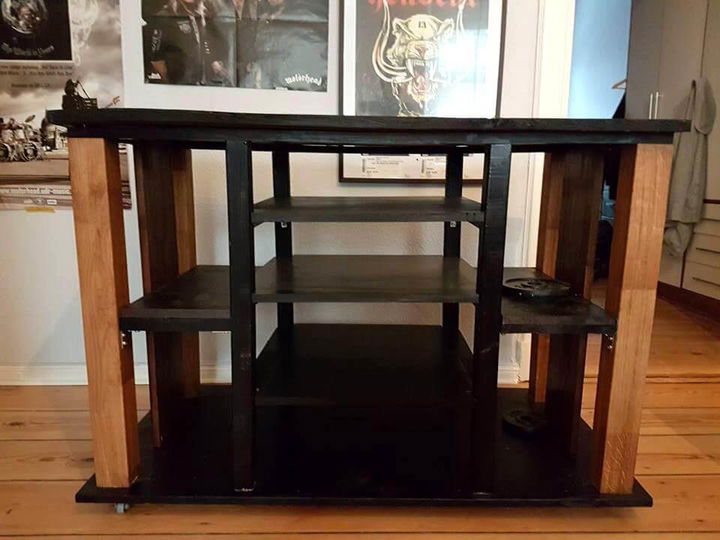 This exceptionally functional and gorgeous looking media console table is the yield of recycled pallets at home.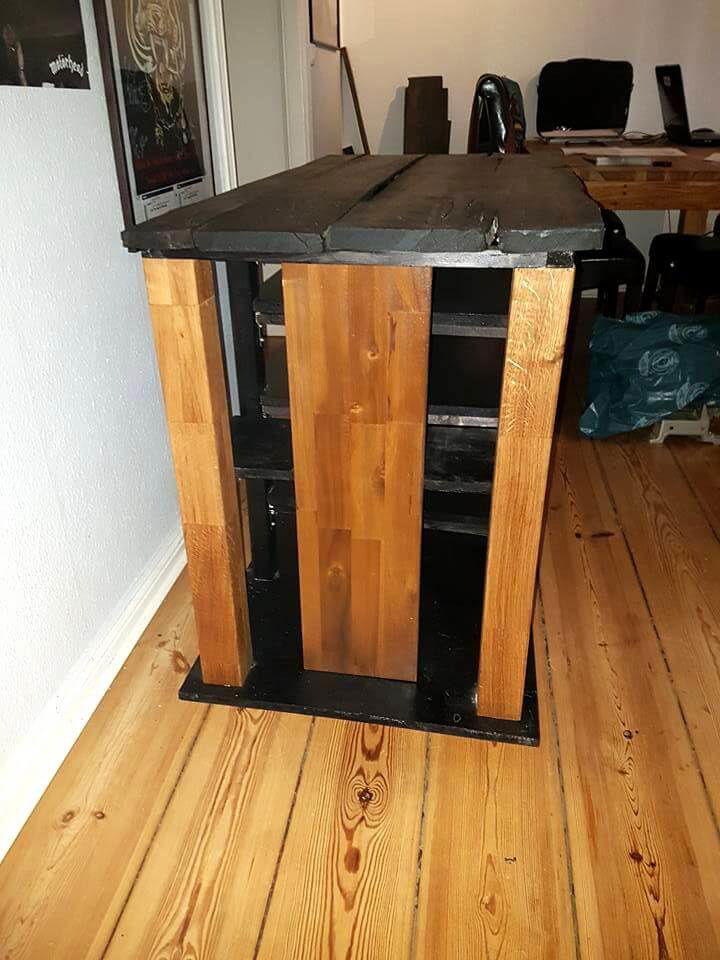 pallet wood has been cut down into the plank, slats and board pieces to shape the modern design of this media table.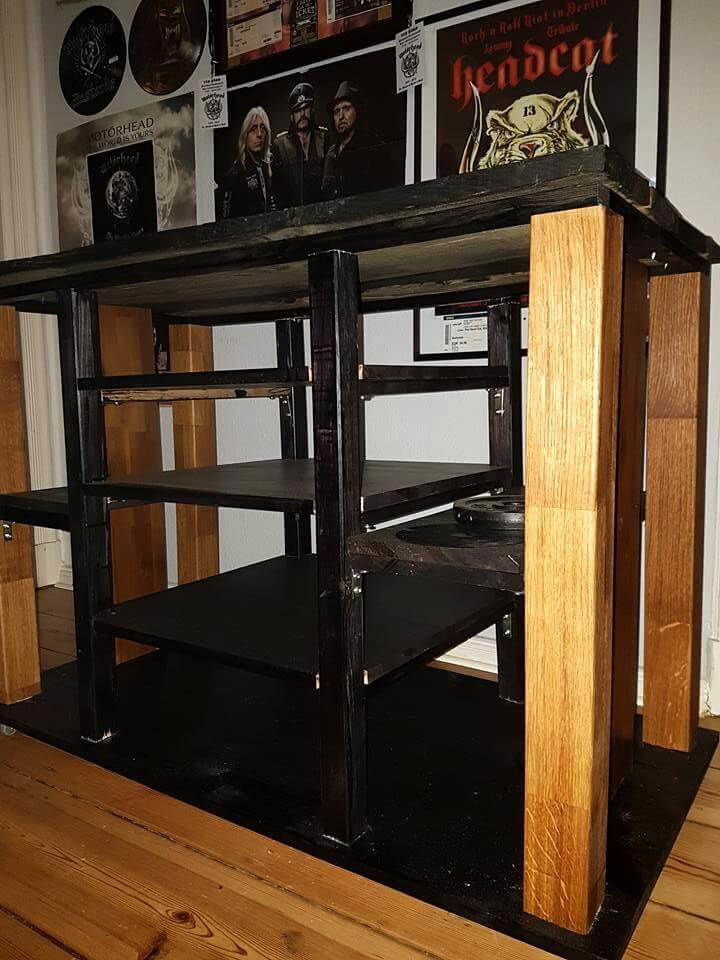 You can see the multiple shelving sections in this media table because its making aims at maximum storage and organization.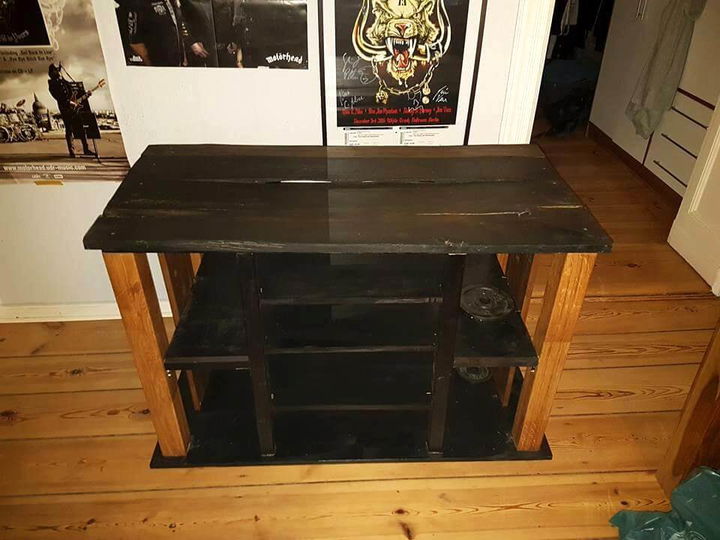 This lovely media console table has been stained in 90% of the black and remaining in brown making it look super chic in style.
Here is how this functional media console table would hold a bunch of your media stuff on it with quite ease and comfort.
Made by David Gröning