Pallet can bring a big change in your life style that you have been yearning for years. You can make your as luxury as you always wanted and that too with least expenditure. Styling up your house, enjoying designed furniture and grooming up the diy home decor now you can do it all with the pallets. And to show a nice collection of the DIY pallet ideas we have incredible inspirations with us right here. So people check out these DIY awesome pallet projects and add a luxurious touch to your life style and that too without burning a hole in your pocket.
The main focus of this post is on the outdoor fun and decor to let you increase your outdoor activities and fun more. First of all we have a lovely dining set with table and benches to let the whole family share some tasty food and good memories especially at weekends. Then we have a super cool seating arrangement with large sectional sofa and a coffee table in the center.
The unique as well functional thing about this coffee table is that it features a firewood place in the center and thus keep the gathering warm in winters. Small and cute stool or they may be called side tables for your outdoor seating are also there made simply from pallets.

You would also witness a fancy and unique bench design with vivid stain hues for the kids to have fun seat. Last but not the least there is a raw rustic headboard for the bedroom would add natural vibes to your bedroom decor.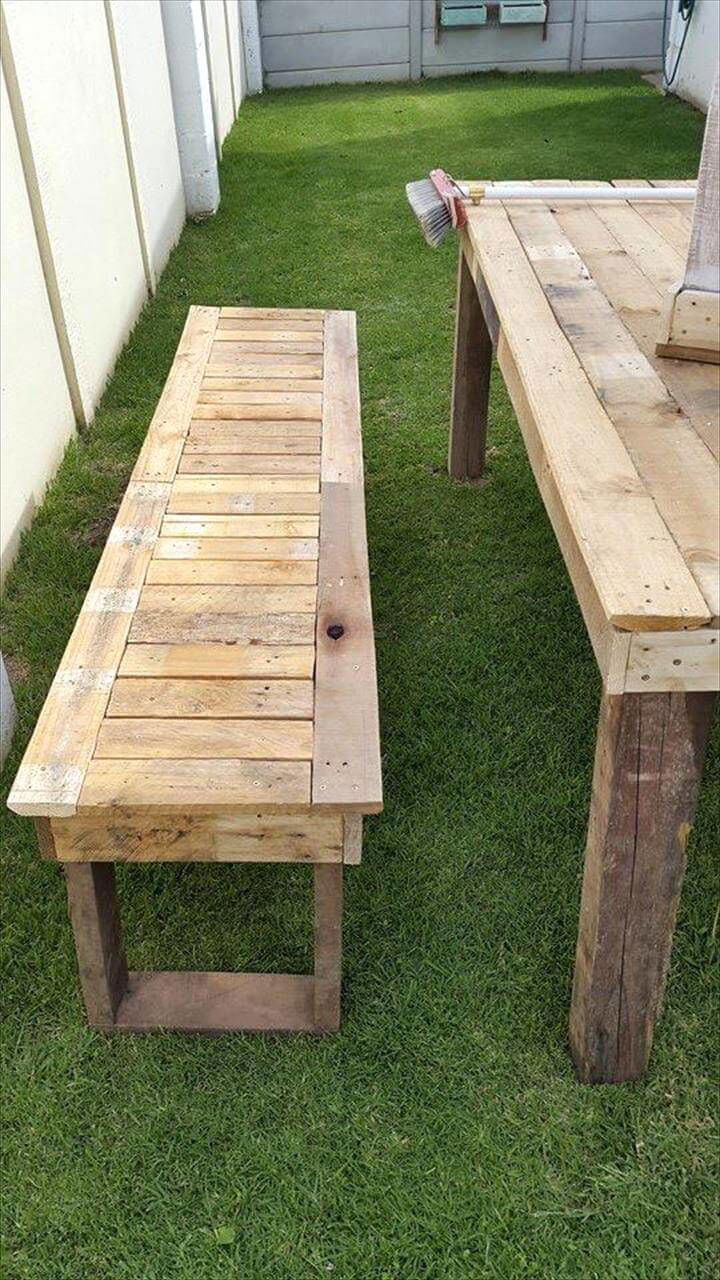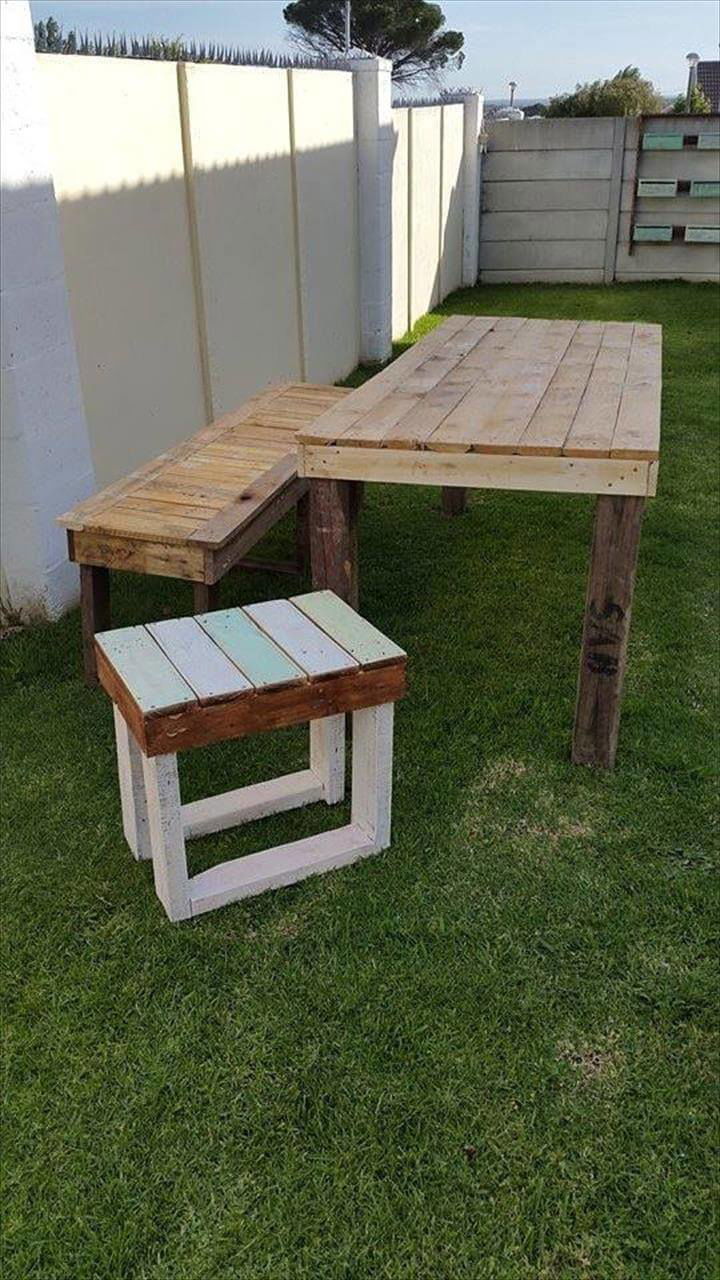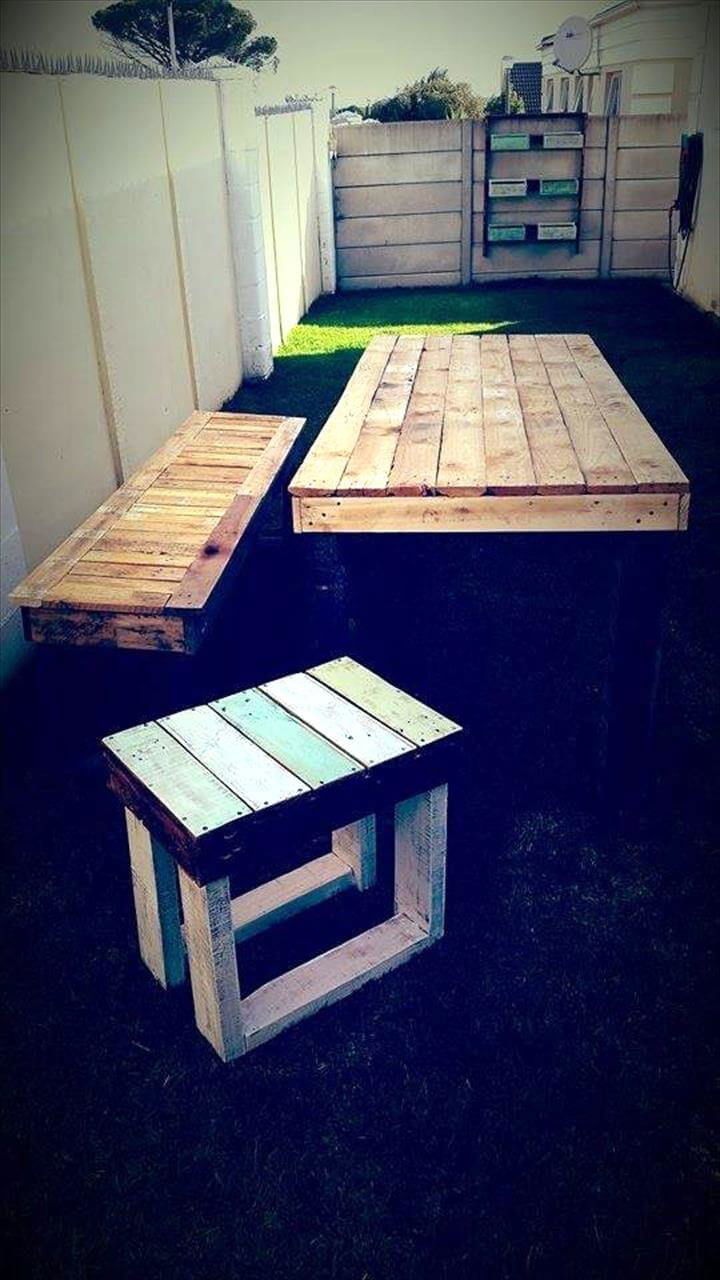 Get pallets to have this lovely dining set in your garden spaces and enjoy the family dinners and lunches in the fresh outdoor a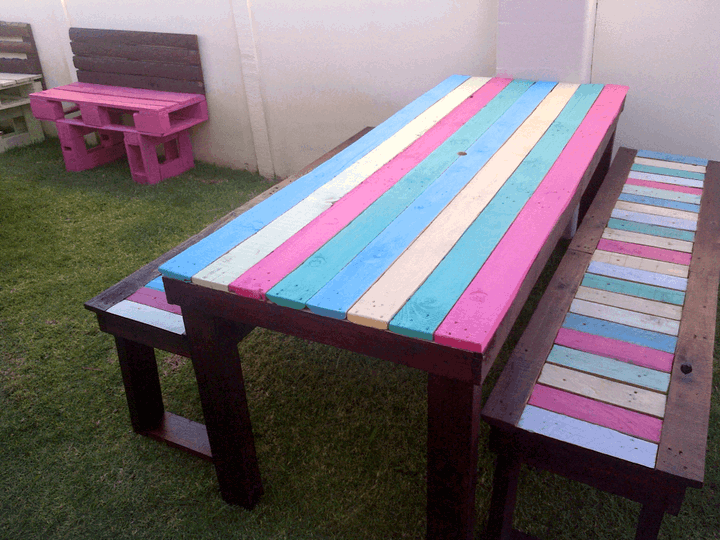 mbiances with your family and experience some fun time together to strengthen up your relationships. The dining set includes a simple dining table with benches to sit and finished in multiple hues to look instant eye catching.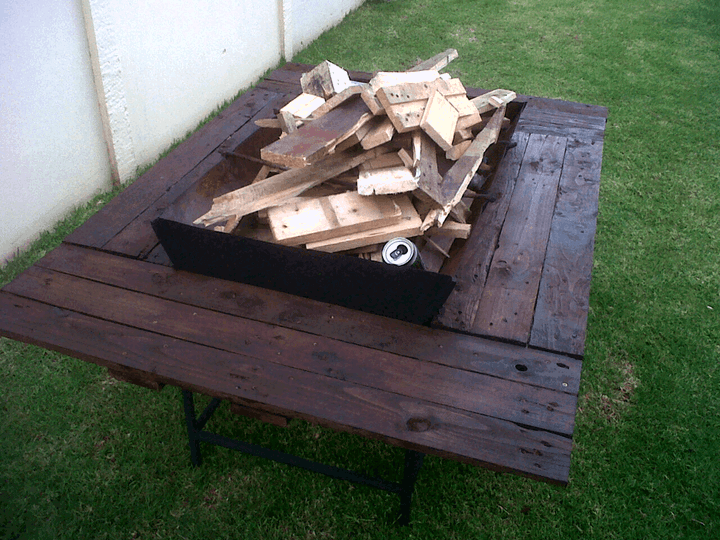 Create this fun corner with your family and friends to spend some entertaining time at the weekends evenings. This lovely seating got a huge seating sofas with coffee table in the center all made from pallet skids and pallet board pieces respectively .The coffee table has fireplace in the center and firewood storage at the base to be a perfect centerpiece of your winter seating.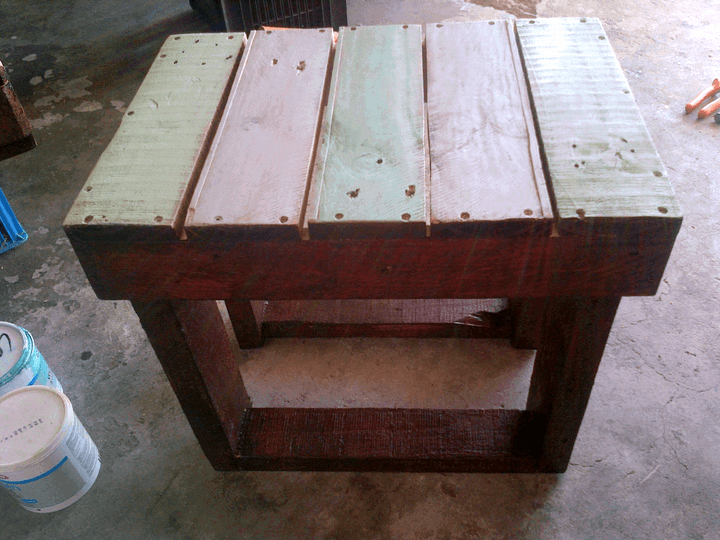 This cute like stool or side table is simply made from the joining of pallet slat and plank pieces together that you can use both in indoor and outdoor homey sections.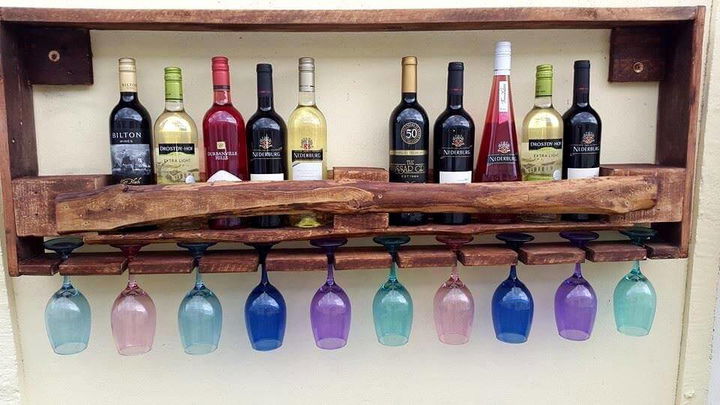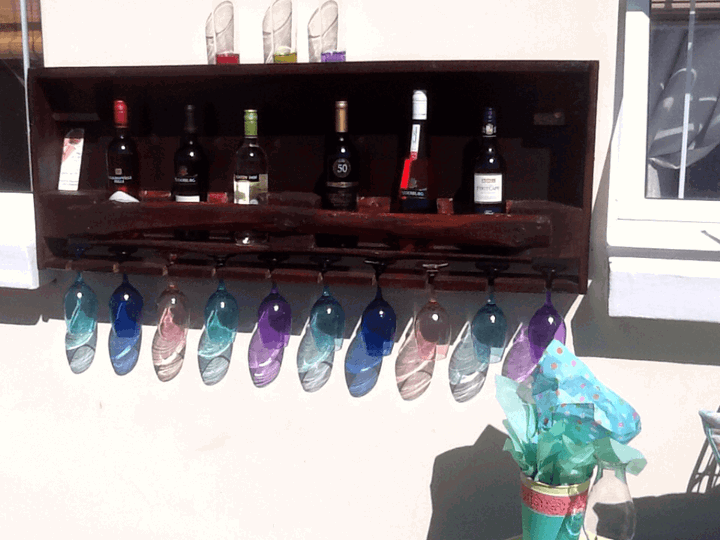 Enhance the fun and entertainment of your outdoor seating sessions with this pallet made beverage rack having space to hold the bottles and slots to carry the glasses in.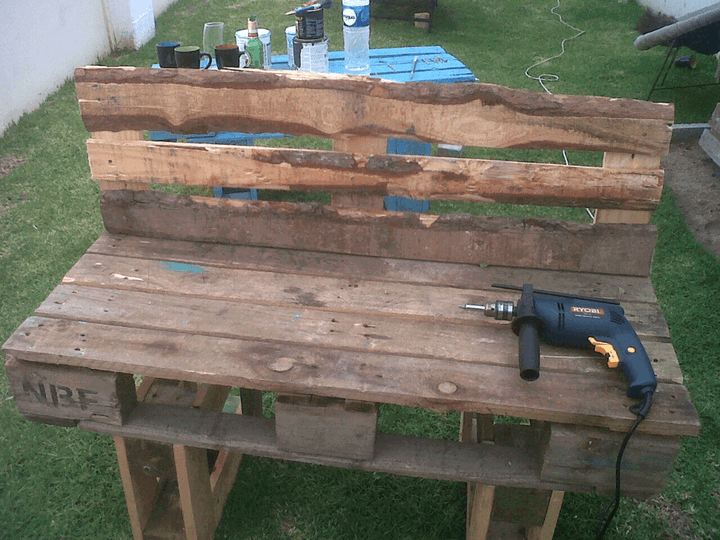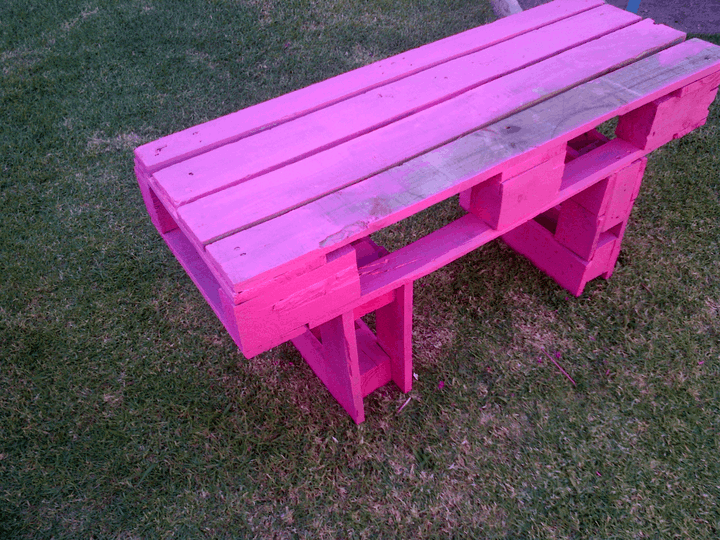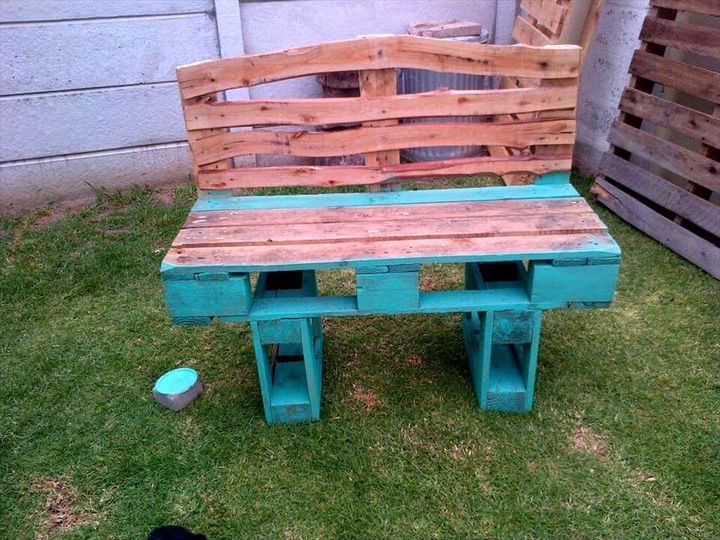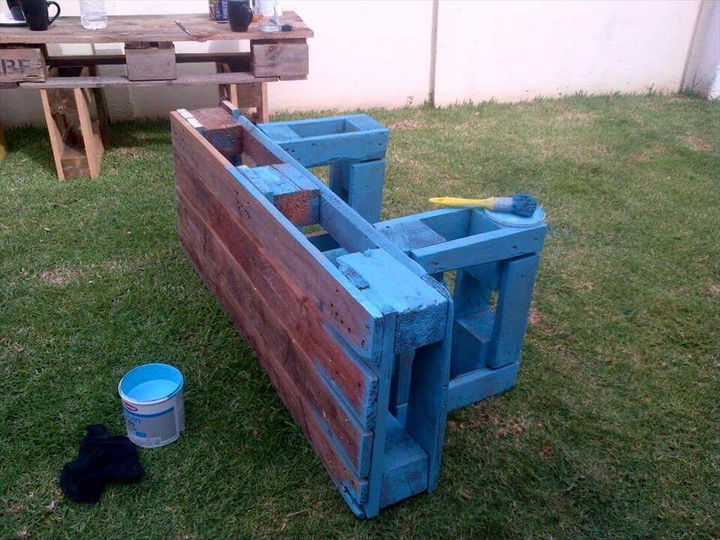 This lovely bench designs with and without backrest are too cute to handle are made with damn easy method.The pallet skid forms the seat and the skid sections are used as the leggy support adding uniqueness to the design which has been increased more with bright and delightful stain hues.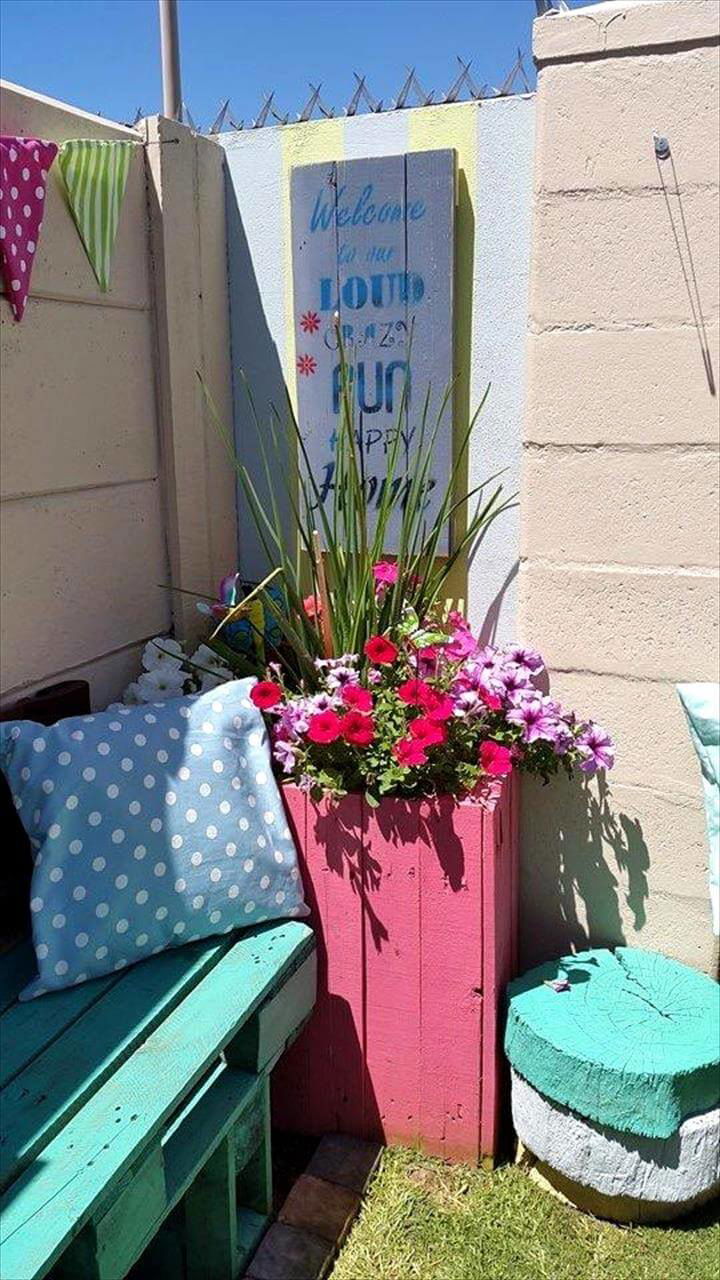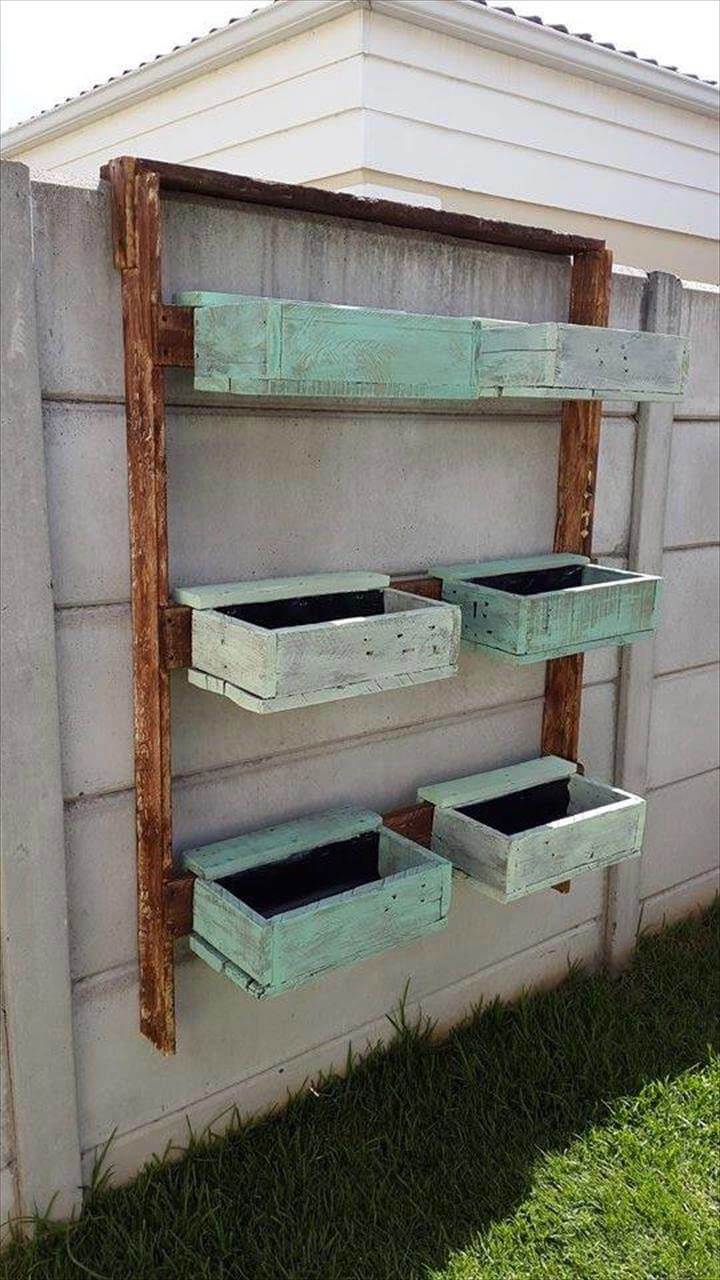 Either get a lovely standing planter to be fit in your outdoor seating corners to glam up the decor or mount these vertical planter with shelving planter boxes for the same purpose.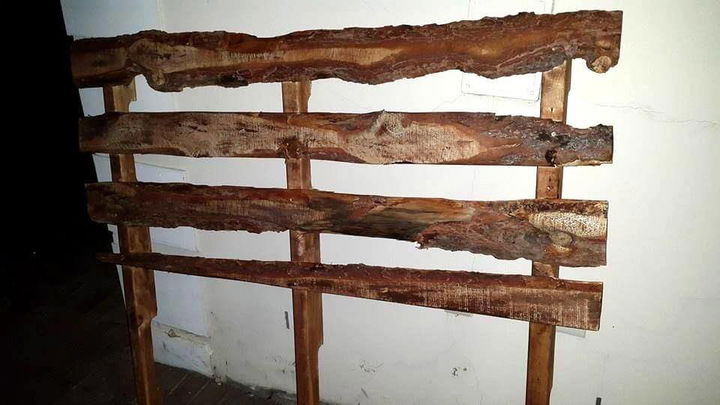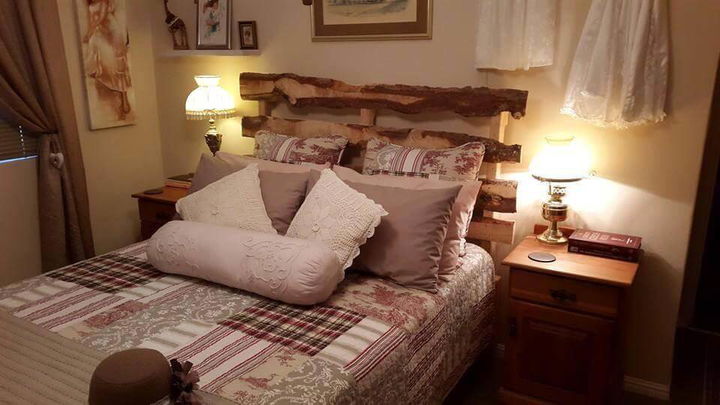 The rugged and distress piece of the pallet slats have been arranged in vertical and horizontal patterns to shape up this absolute and rustic headboard piece to go behind your bed back and add much to its pride and beauty.
Made and Shared by Lida Müller