In the morning when kids are getting ready for school and at the time when they return, the entrance of the house is most cluttered. Shoes bags, socks, caps etc all are seen scattered in the house damaging the clean image of the house. With this DIY pallet hall tree you can not only organize but also design and stylize your entryway space or the doorway. There is plenty of storage options in this hall tree so that you get immense space to hide and hold the cluttering stuff.
There are hooks to hang coat like stuff, top shelf boxes, base shelves for shoes and the bench seat with storage to house much of your knick knack. So hurry to grab some pallets and get this functional hall tree for your welcoming spaces making them look totally immaculate.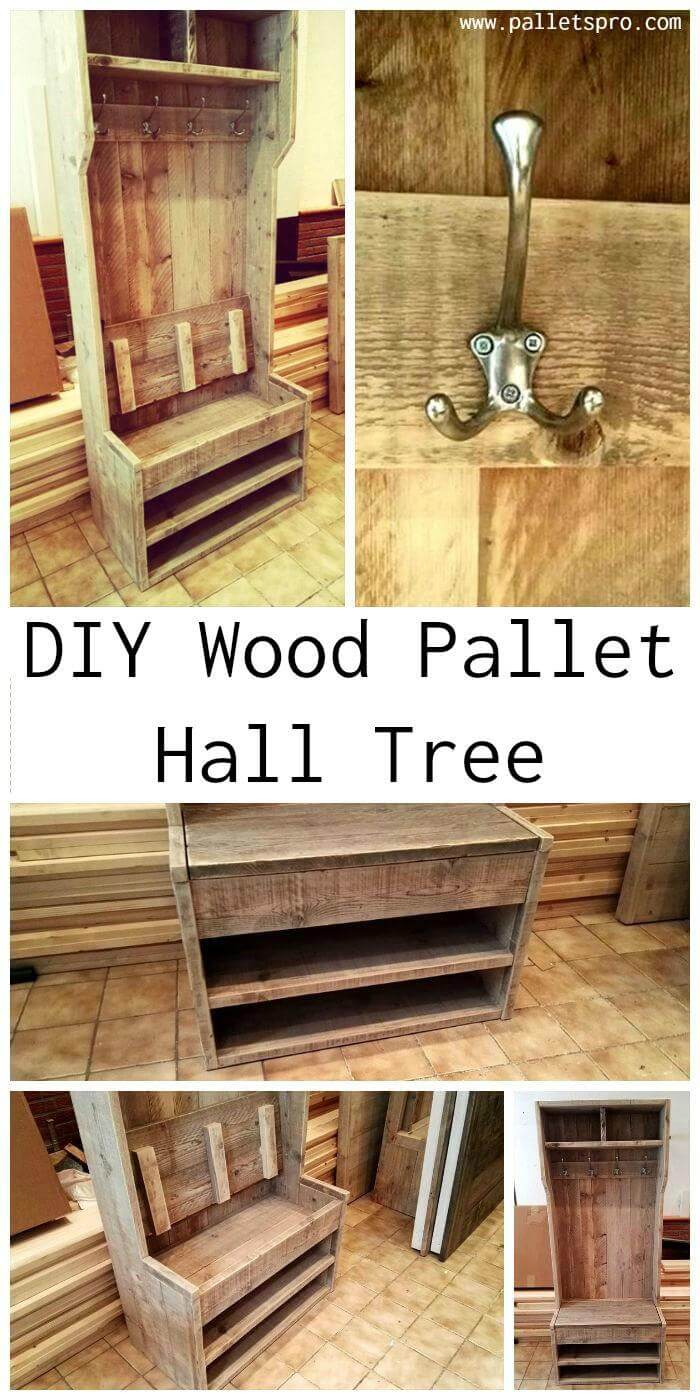 Here the hall tree looks really a rustic piece due to the rugged pallets and you can stain in to get it matched with your home decor and style statements after a well done sanding session.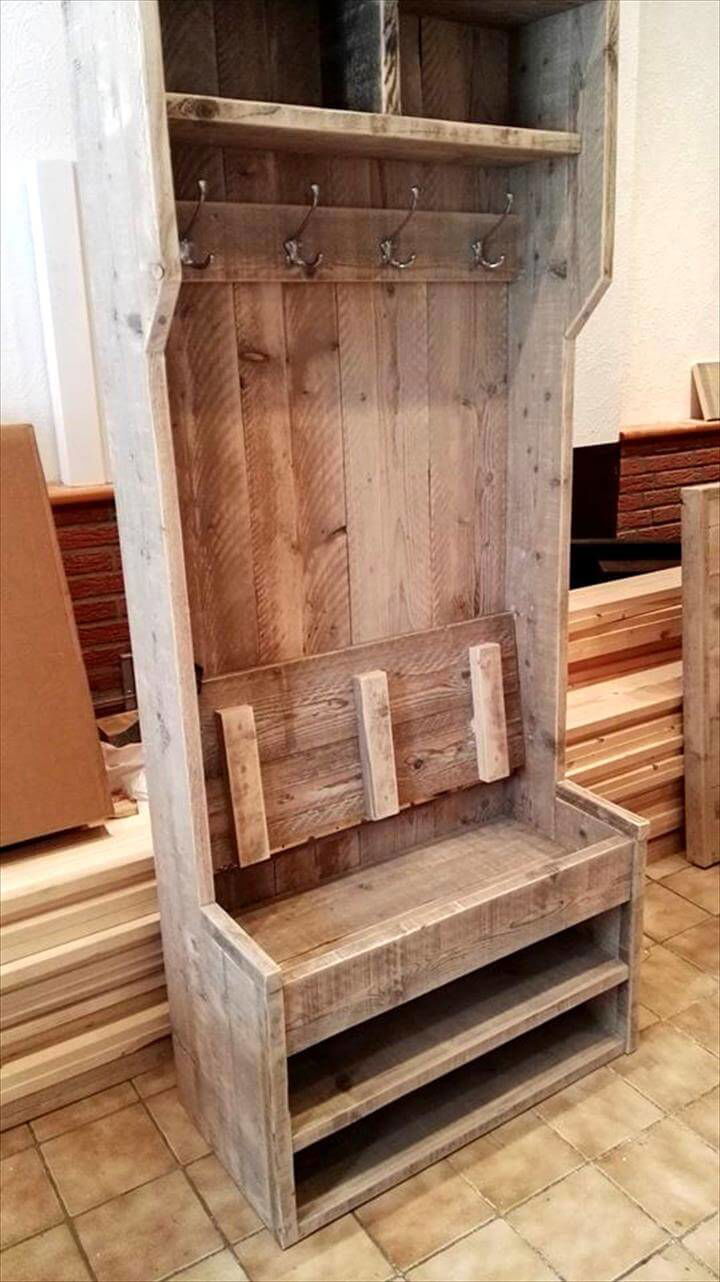 If you have kids then you must have this functional hall tree for your entrance space to make them look totally organized.
There is too much storage space in this wooden pallet hall tree to organize your kids stuff on even the bench seats reveals some storage space.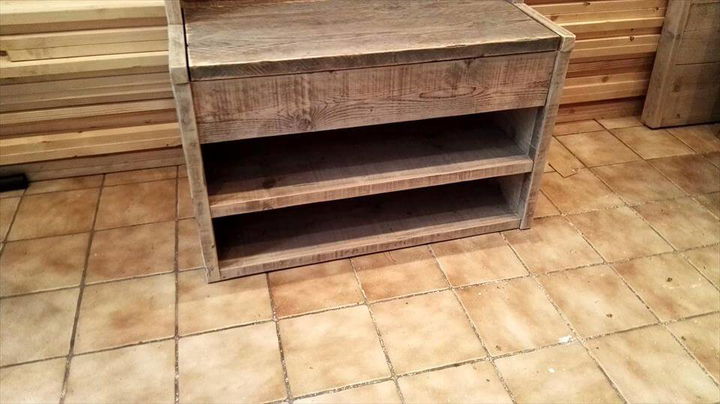 At the base of the hall tree you would witness two large and wide pallet shelves which can perfectly act as shoe racks for the kids.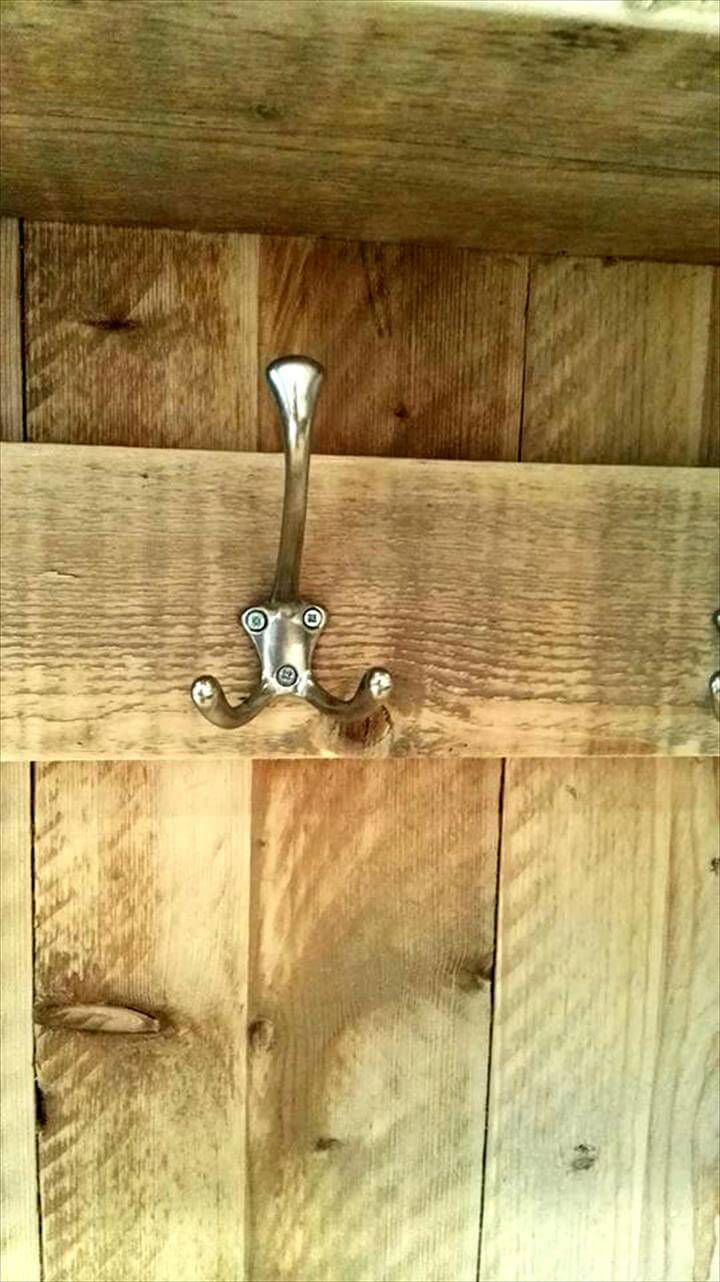 Four sturdy metal hooks have been screwed to the hall tree making a nice housing spot for the coats, caps, bags and scarves.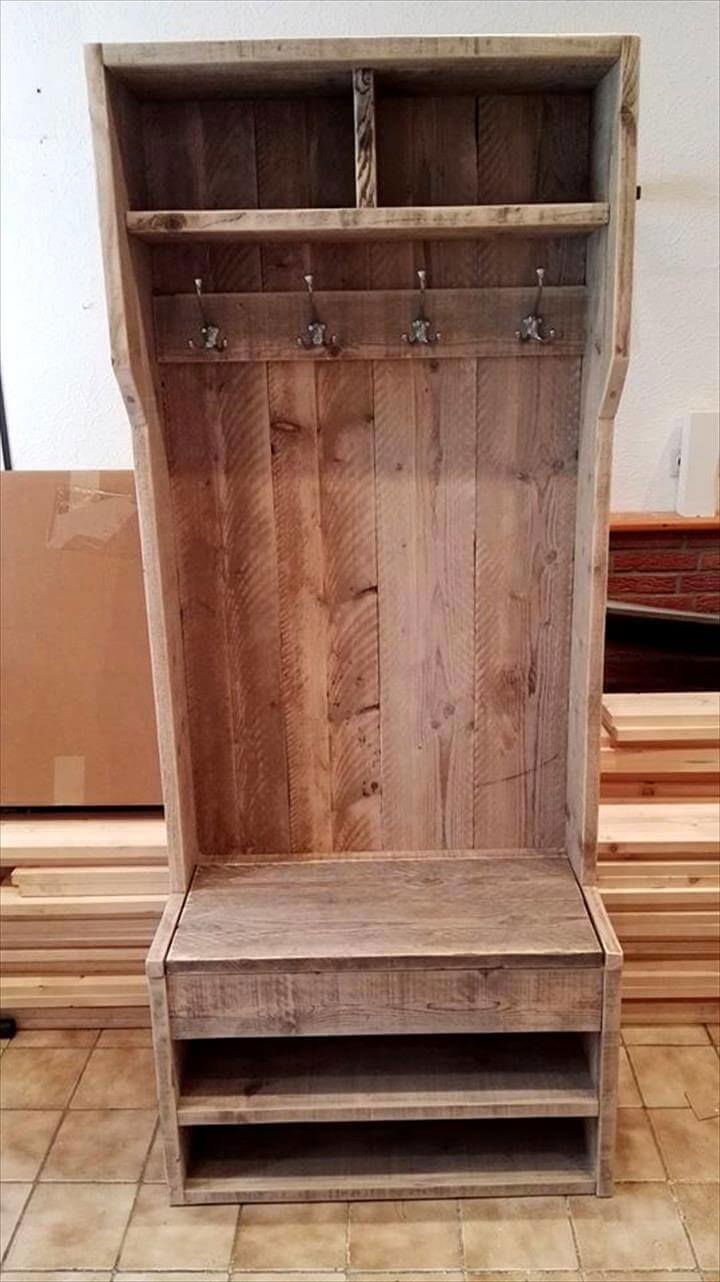 Here is how the sanded and the unstained finish hall tree looks to make its immense functional spot in your doorway spaces.
Made by ‎Sebastian Grob‎