You can solve your furniture problems in just no time when you have pallets around you and are bestowed with the crafting skills as well. Just name a furniture thing that you need for your house and get handy with pallets to have it in your home sweet home. On this platform you can get all the pallet ideas and guidance to get the up to dated and functional pallet crafts for your furniture needs. Today we have this simple and cute DIY pallet bathroom bench or table idea for you to spruce up the decor and functionality of your bathing spaces. Made simply out of the pallet cut slat pieces this too much adorable bathroom table has been yielded so damn nicely.
The legs of this bathroom table are traditionally designed and have been borrowed from an old house bench. The top is the result of pallet slat stacking all over.

You can hold your bathroom utilities like towels as well some decor stuff like vases on it. It would offer you a comfortable seat to sit in bathroom for various tasks like putting lotion on your body, waxing etc.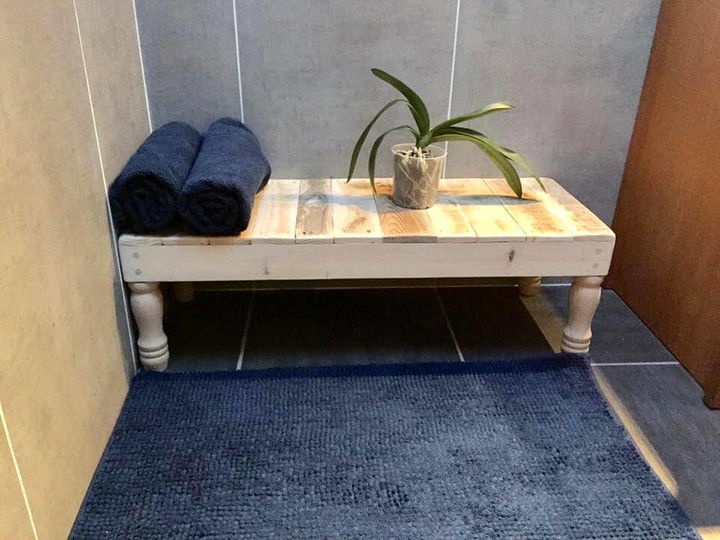 Get this simple and truly functional pallet table cum bench in your bathroom spaces form the pallets for free.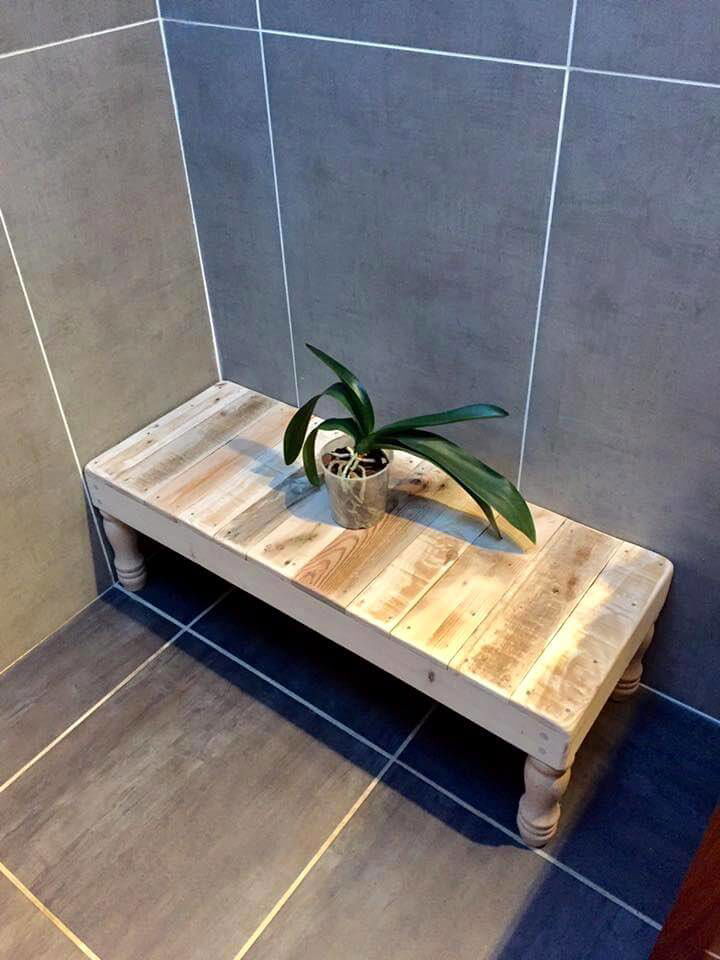 Here the table has been repurposed from an old bench seat but if you dont have one you can make the whole from the pallets.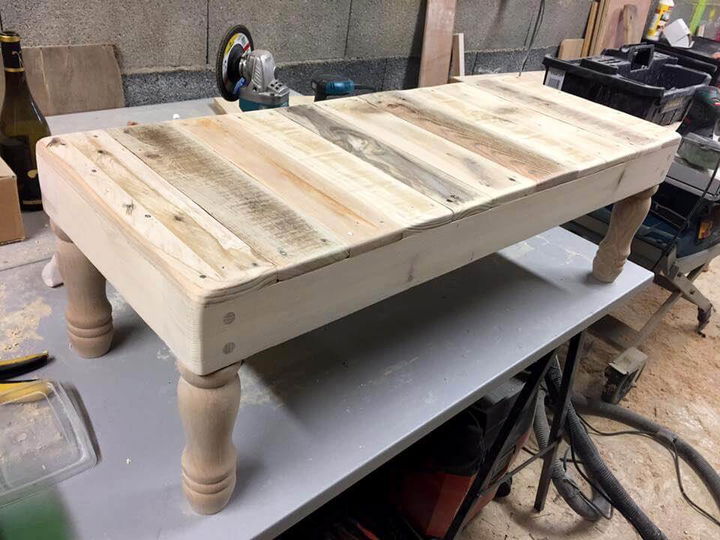 Cut down the pallets into the slat pieces and build the table top with nail stacking of the pallet pieces together.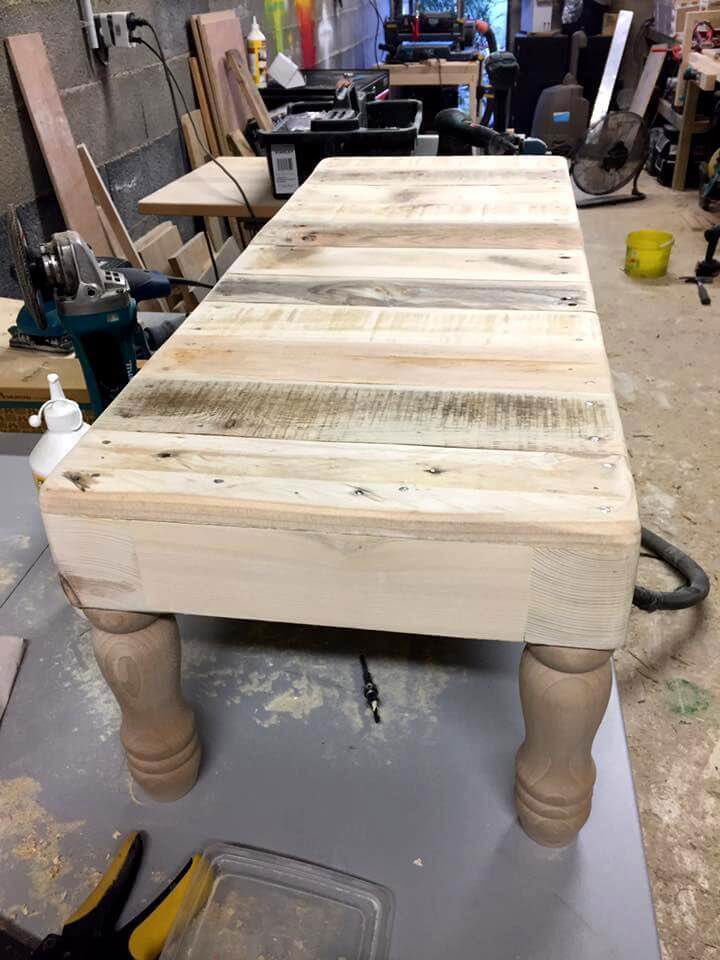 The legs of the table are traditionally designed with rings and round pedestals and come from an old bench.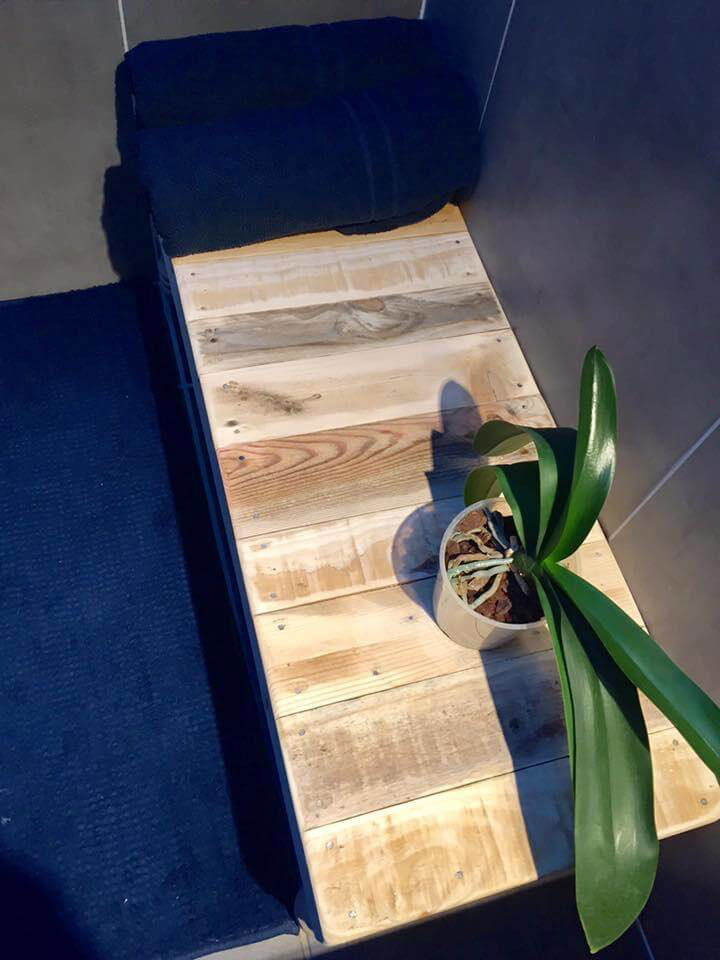 Not only enjoy a comfort seating but you can also store some toiletries and decor stuff on it like you are watching in the picture.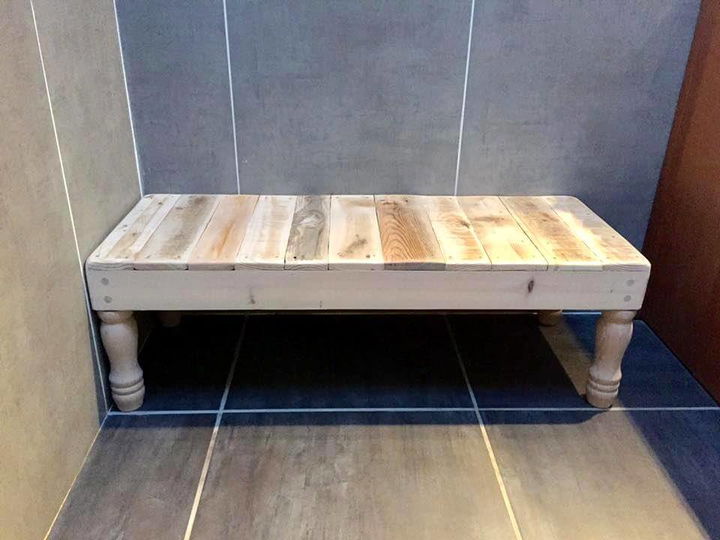 If you dont have those traditionally designed legs from an old furniture piece you can use the simple pallet bar as the support.
The table cum bench has been kept here nude so that it looks best at its rustic and natural look of the wood and it does so very nicely.
Made by La palette des rois