If you can play well with your crafting tools on the pallets then there is nothing in the furniture range that you can not built and grace your house with. From the most important and integral pallet furniture pieces to extra and decorative you can have them all from the pallets and save a huge amount of your hard earned money. So here we have this utter furniture need of a house with us to show you how easily you can hack and make it yours. This is DIY pallet bed frame with a chevron patterned headboard at the back of it made completely from the pallets. The large and thick pallet planks or bars would be screwed together to form the outer ridge of the bed frame, and the legs.
Thin slats would be cut out and arranged to form the middle frame work of the bed using nails and screws. And the headboard with that gorgeous chevron pattern has resulted from the fin knit like stacking of the pallet slats together. The rustic brown color of the stain is providing this pallet bed a rustic look with sheer natural warmth and beauty.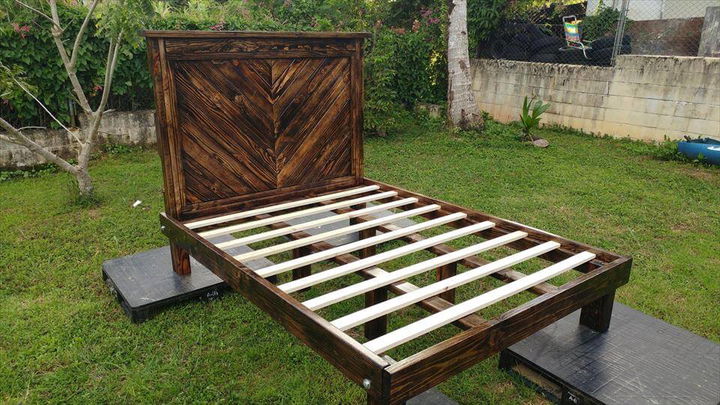 Pallet bed is the most worthy possession one can ever create from the recycled pallets.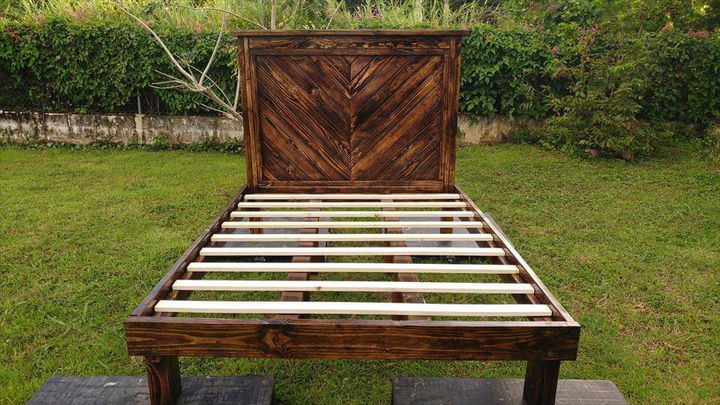 This lovely bed frame has been made from the pallets to fit and suit all types of bedroom spaces.
The bed frame has been nicely built with simple structure set up which would be easy to follow for u.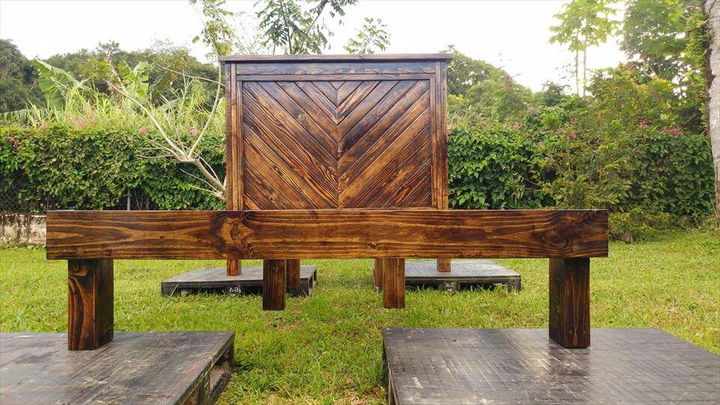 Thick and heavy pallet planks would be needed to shape up the outer structure and the leggy support.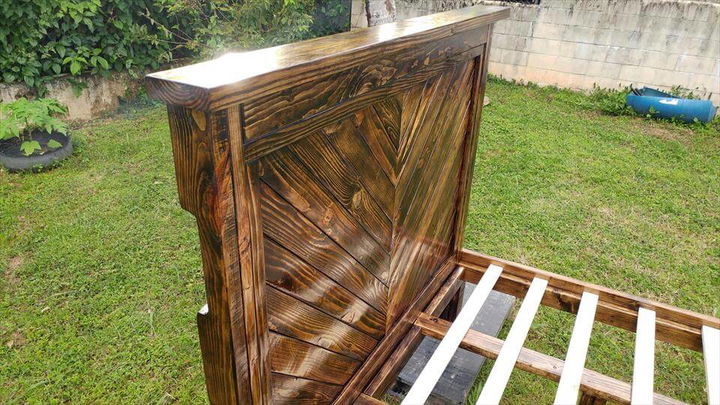 The headboard at the back makes it look really an accomplished bed frame with chevron pattern adding much style to it.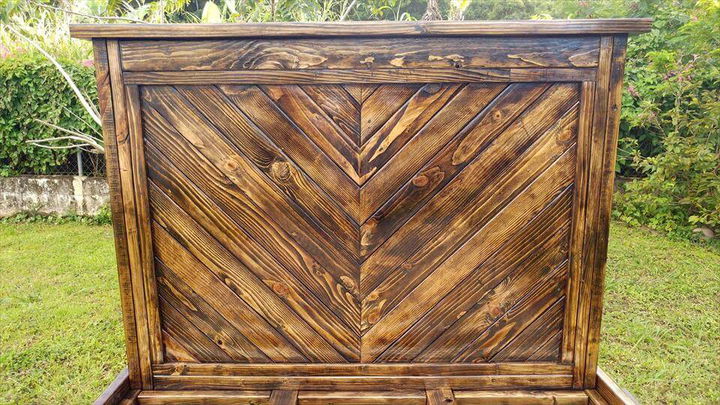 The chevron pattern in the headboard front has been made with pallet cut out slat and planks pieces.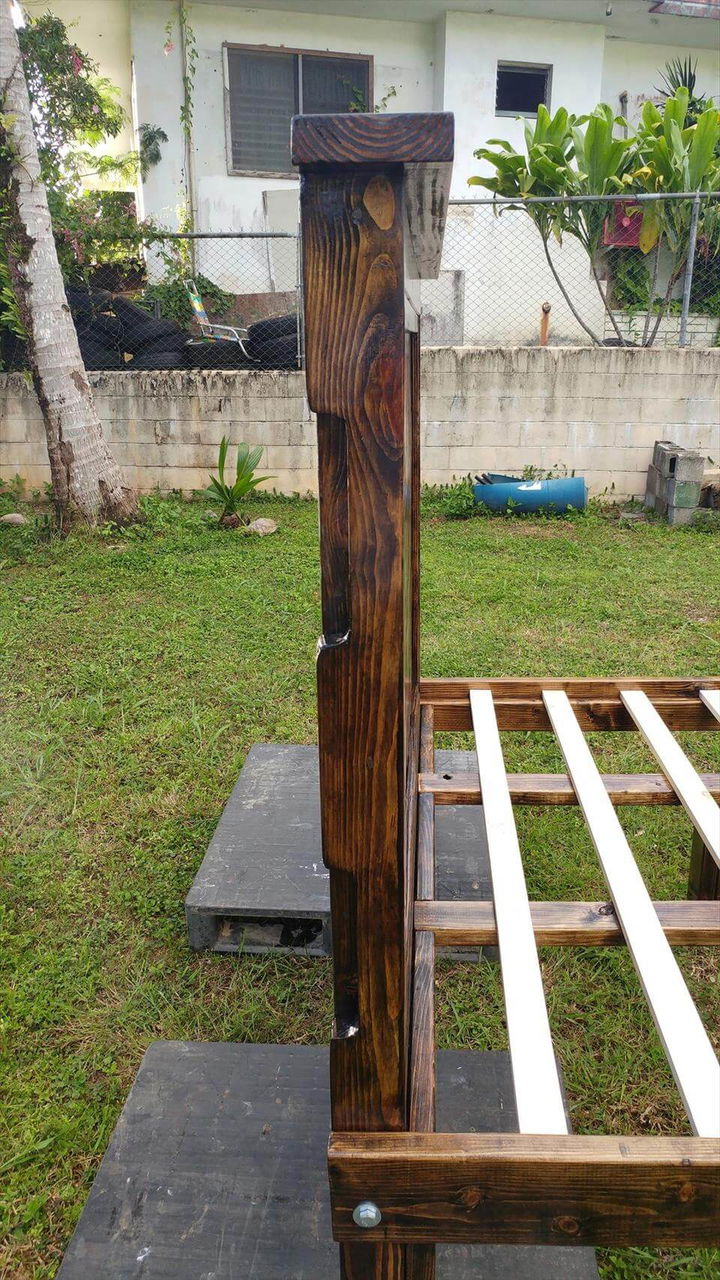 long slat stripes have been cut out and then arranged in net style to form up the middle section.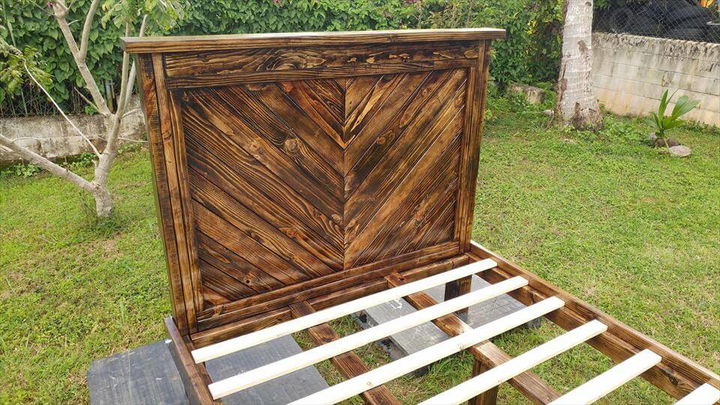 This bed frame looks rustic with that rusty brownish stain hues all around and making it look complete.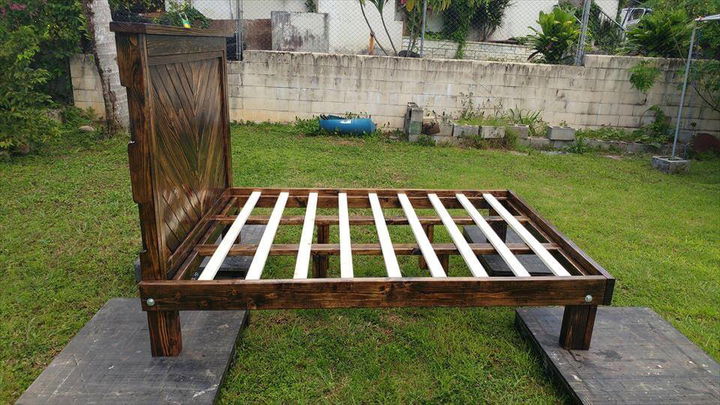 This is the final look of the bed frame ready to make you sleep with sheer comfort with a mattress on it.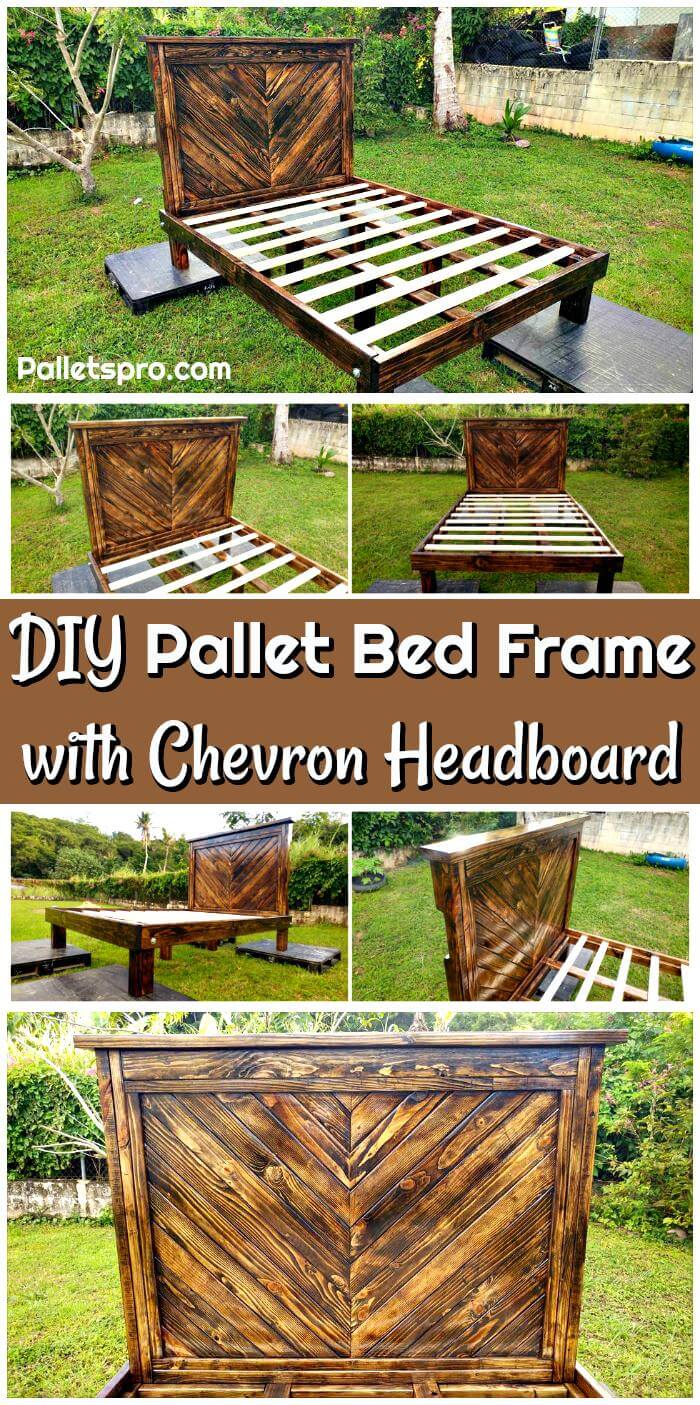 Made by Guam's Pallet Gal & Guy