Wooden furniture is sturdy, strong, long living and full or natural beauty that is why they are always our first choice and priority. But the inflamed prices of furniture in market are disappointing the common people who earn a moderate amount as they don't have money for such extra splurges. Thanks to pallets which have made the wooden furniture gain much easier and cost efficient. And you can make almost everything from the pallets from main and crucial possessions to less important and optional achievements.
So here we have one of the most integral furniture pieces that is on the top of the furniture list of very homey person. Check out this DIY square top and base pallet dining table for your dining table places and cherishing a stylish, gorgeous and truly functional addition. A pallet skids forms up the square top while the cut out slats have been squarely stacked to shape up the box style support stand of the table. The rustic nature of the pallets have been enhanced more with woody brown stain coat all over the table.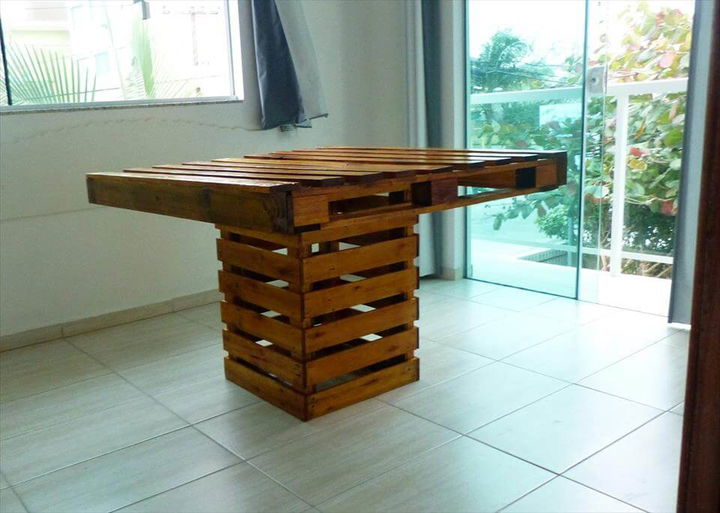 Get your dining room groomed up in style and decor with this gorgeous pallet made dining table that is so handsome in design.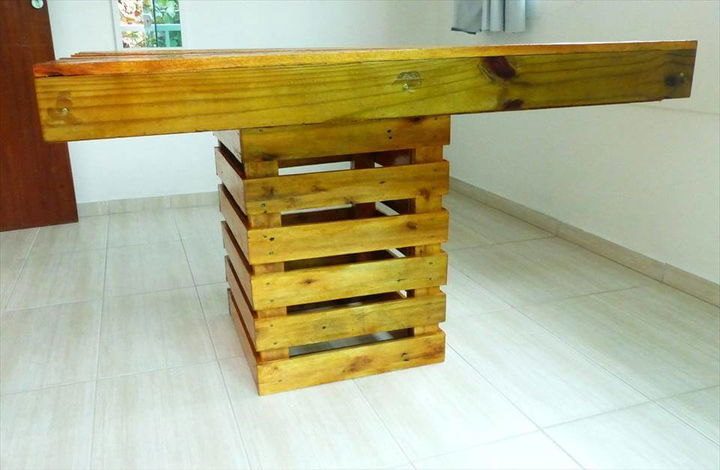 Removing half of the pallet skid section it has been used as the top of the table as the skids are all in square like form and so is here.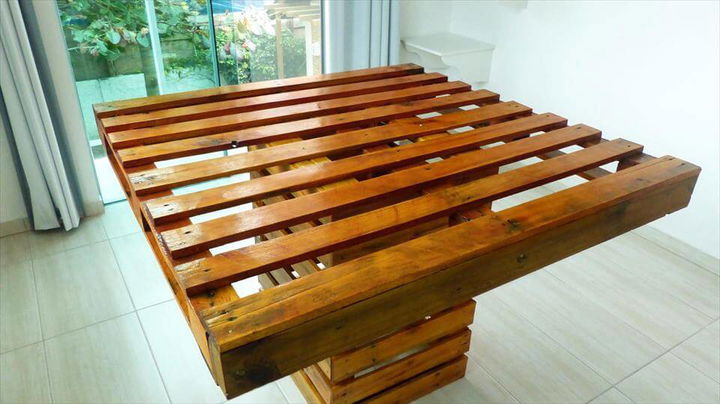 If you do not have full pallet skids then you can install the top by stacking the pallet plank pieces together in square shape.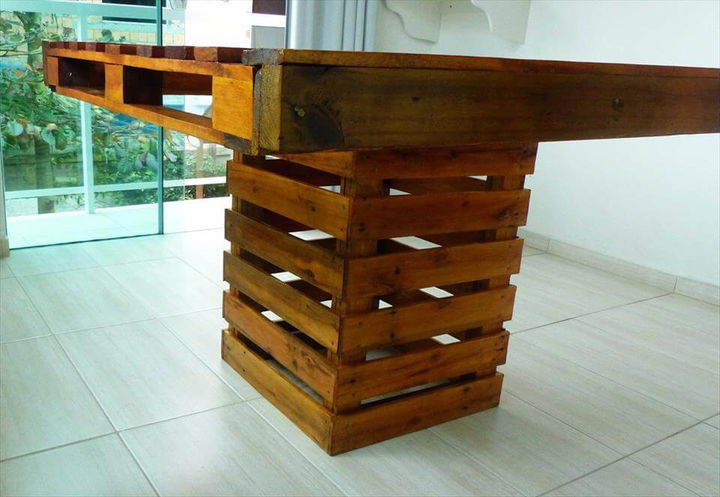 The top is flat square and the base is square box made with the pallet small size slat pieces being nicely nailed to each other.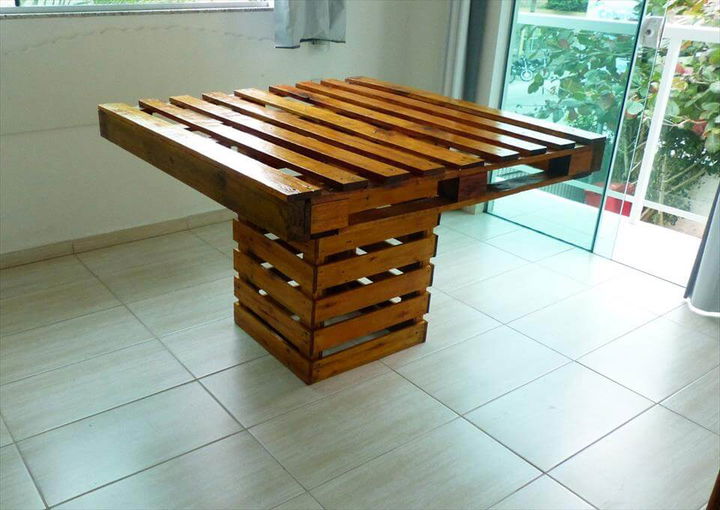 Here is how the dining table would look that much gorgeous and rustic with that little brown stain hue coating all over and a coat of oil so that you can clean it easily.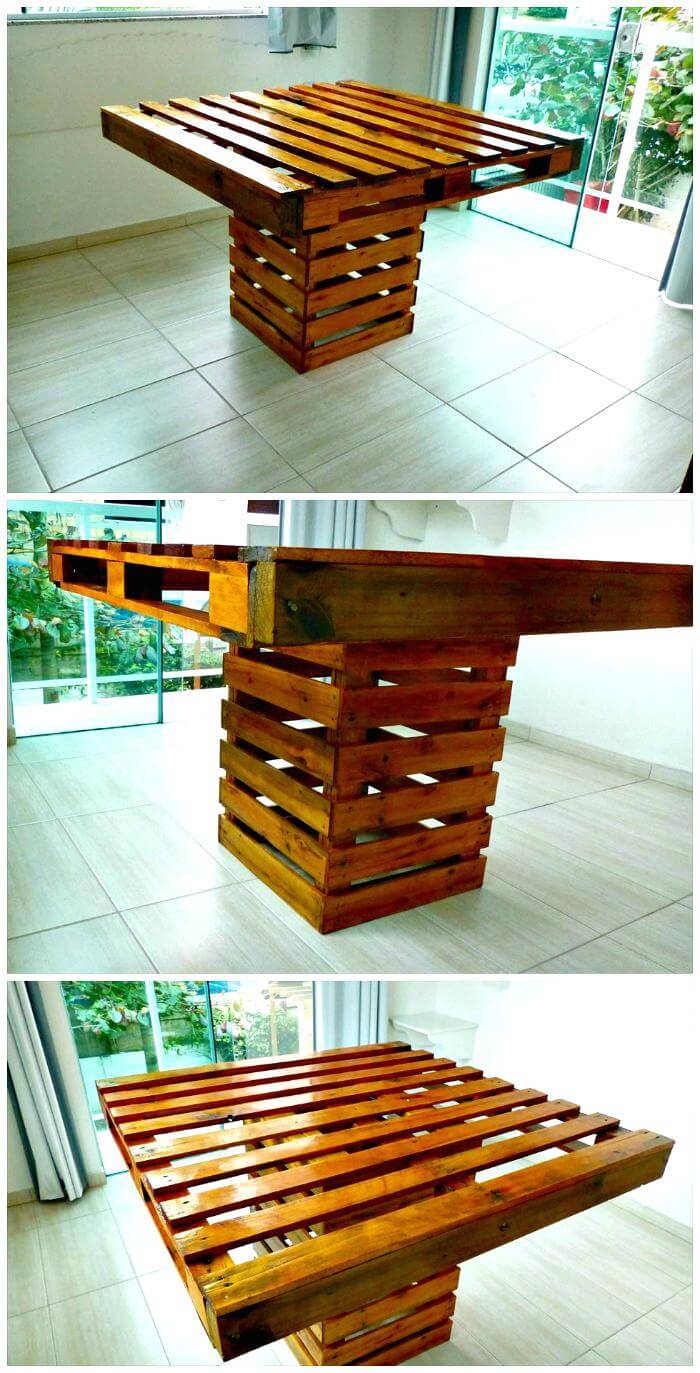 Made by Feito de Paletes