If you often feel that your walls are empty and blank and need a nice decor touch you need to peek into our today's post. Here we have one of the most functional and decorous things to fill up your walls with and make them contribute a big part in your home embellishment. So check out this DIY pallet shelf made out of the recycled pallets so that owing it for your home walls is totally cost efficient. And the icing on the cake is that you don't need to an expert carpenter to shape this shelf up.
Even a non crafting person can make it well as it is so damn easy to be made at home. Just stack four to five long slats vertically and four small pieces horizontally in a zig zag manner and the tool work is done. Here the pallet shelf has been stained in nice chocolaty hues making it look a gorgeous rustic piece. Display your artifacts, decor stuff and vases and let it make some glam style statements in your home decor.
Get this functional shelf design from the recycled pallets to organize your decorous stuff on it in apple pie order.
To install this simple shelf design you would need a few cut out pieces of the pallets and some nails to get them all together.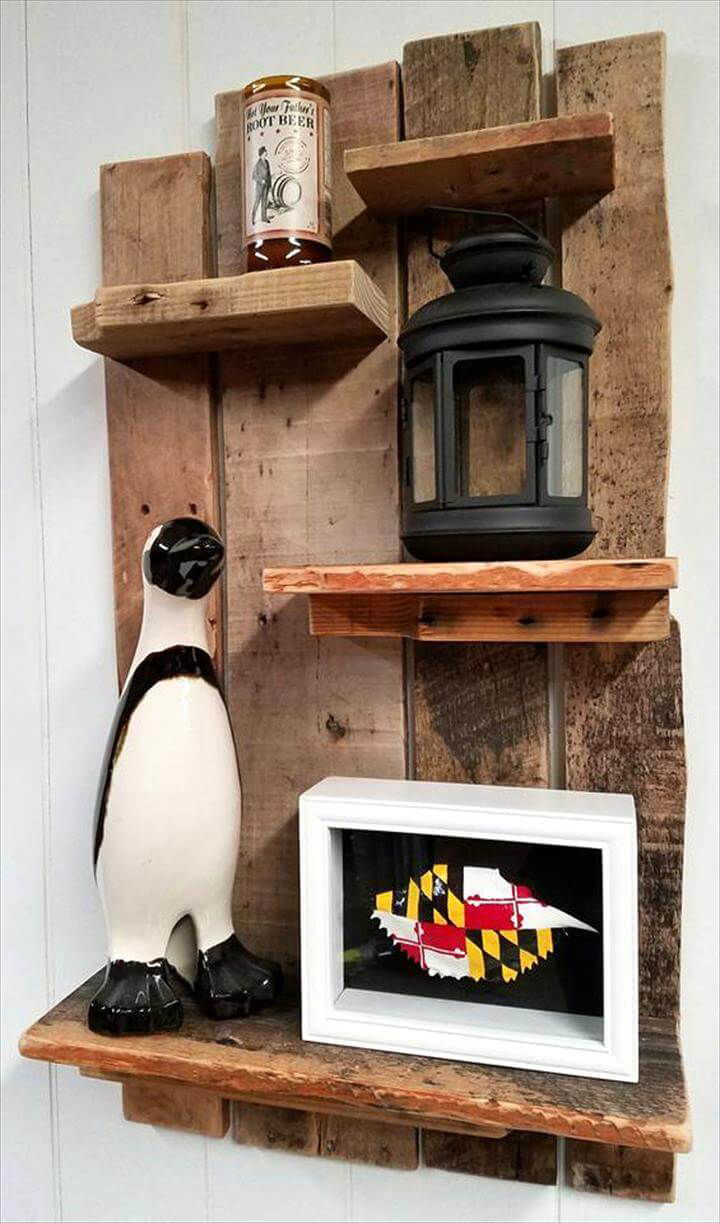 Five slats of the pallet get vertically pinned to the walls with four shelf pieces being nailed to in an unsymmetrical manner.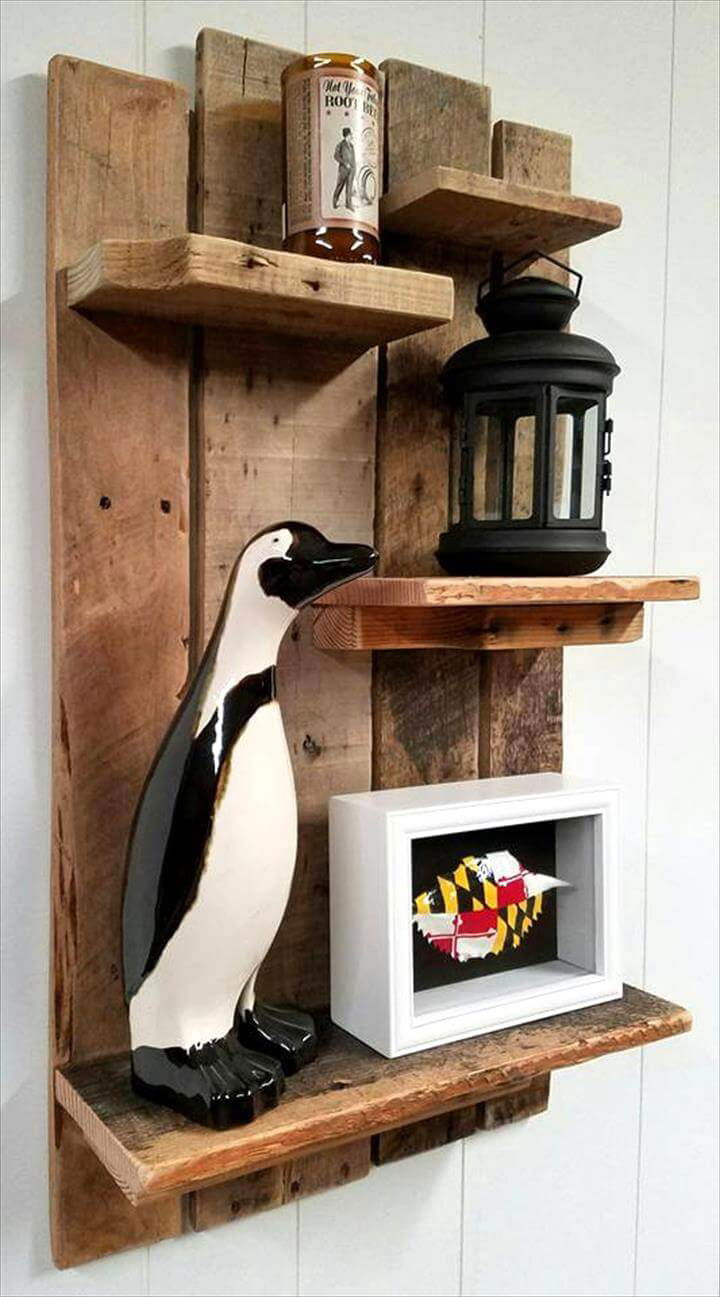 Picture frames, artifacts, hand crafts, vases or anything that you think can add to the decor of your house would be nicely hold on these shelves.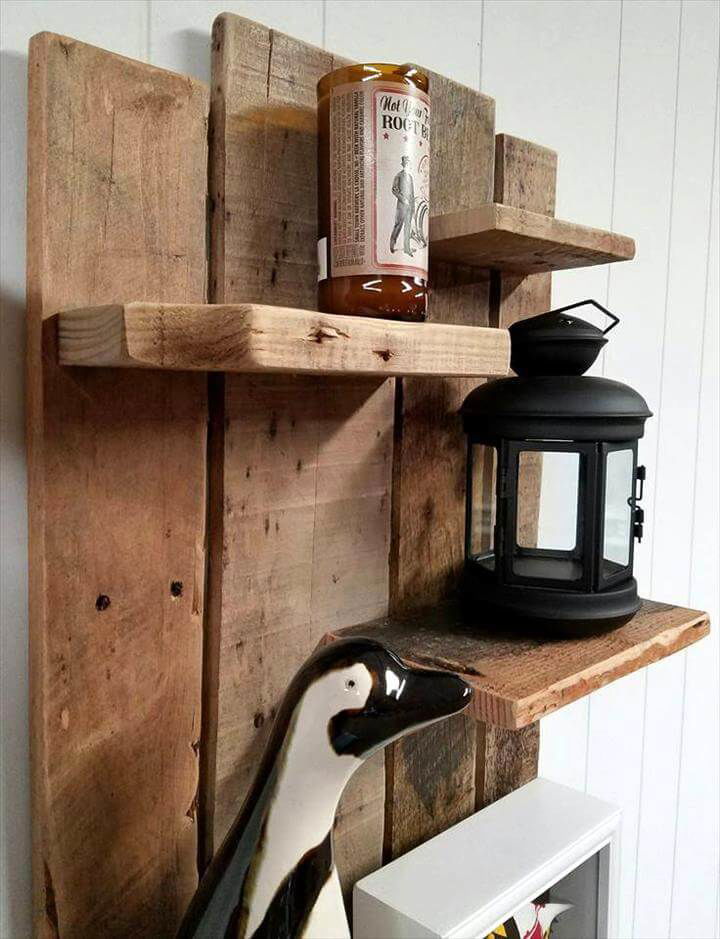 You can use nails or the hooks to mount this shelf on any wall of the house and let it display the decor values on it.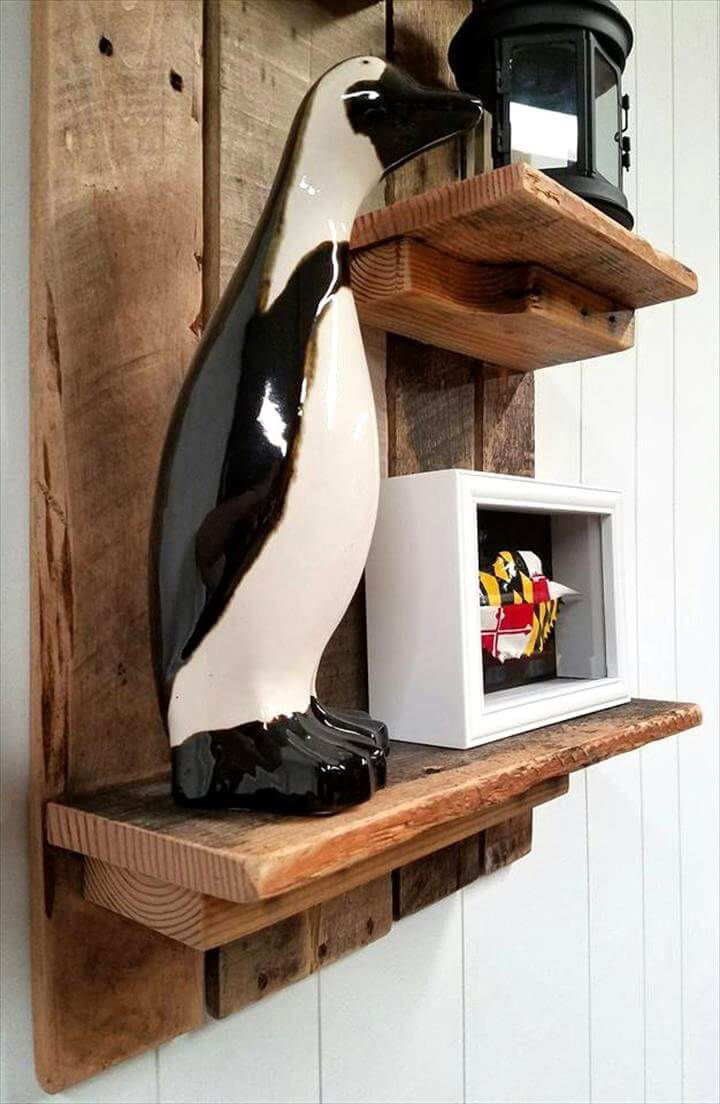 Living area, bedroom, hall and even the entrance this space and time saving shelf design would suit and fit all the spaces nice and well.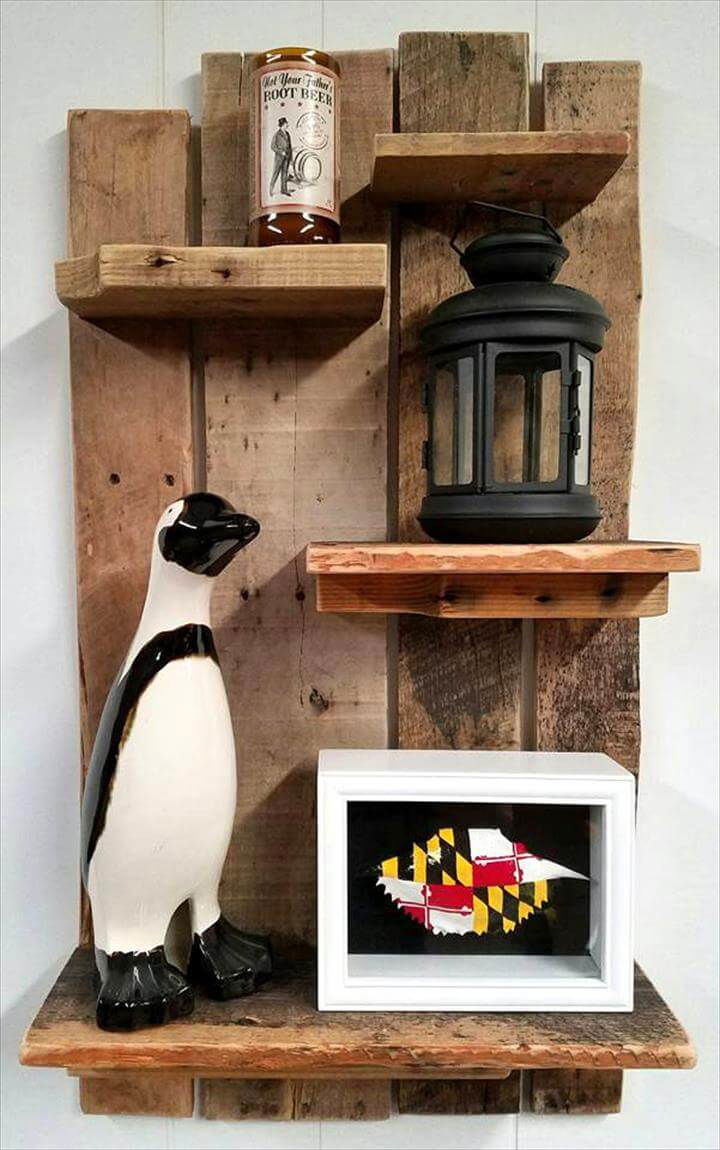 Here the shelf has been used in its rustic attire to bring some natural woody vibes in the home decor which can be changed with the stain hues.
Made by @ReDisig on Facebook