Either you are setting up your tables for dinners or doing festive decor the lovely candle holders are the must have embellishment for both of these tasks. But this time spruce up your decor level with these DIY wood pallet candle holders than the market bought ones and that too yourself without spending a penny. Using the pallet blocks you can cut out these lovely holders of different size and create a full row of these rustic candle holders to enjoy the romantic glow in any of your home sections.
Just cut the pallet wood blocks into the right size and create a tea pocket on the top to hold the tea light in each. Here the row of these gorgeous candle holders have been stained in red making them look more romantic and gorgeous when displayed as table center piece or on mantles.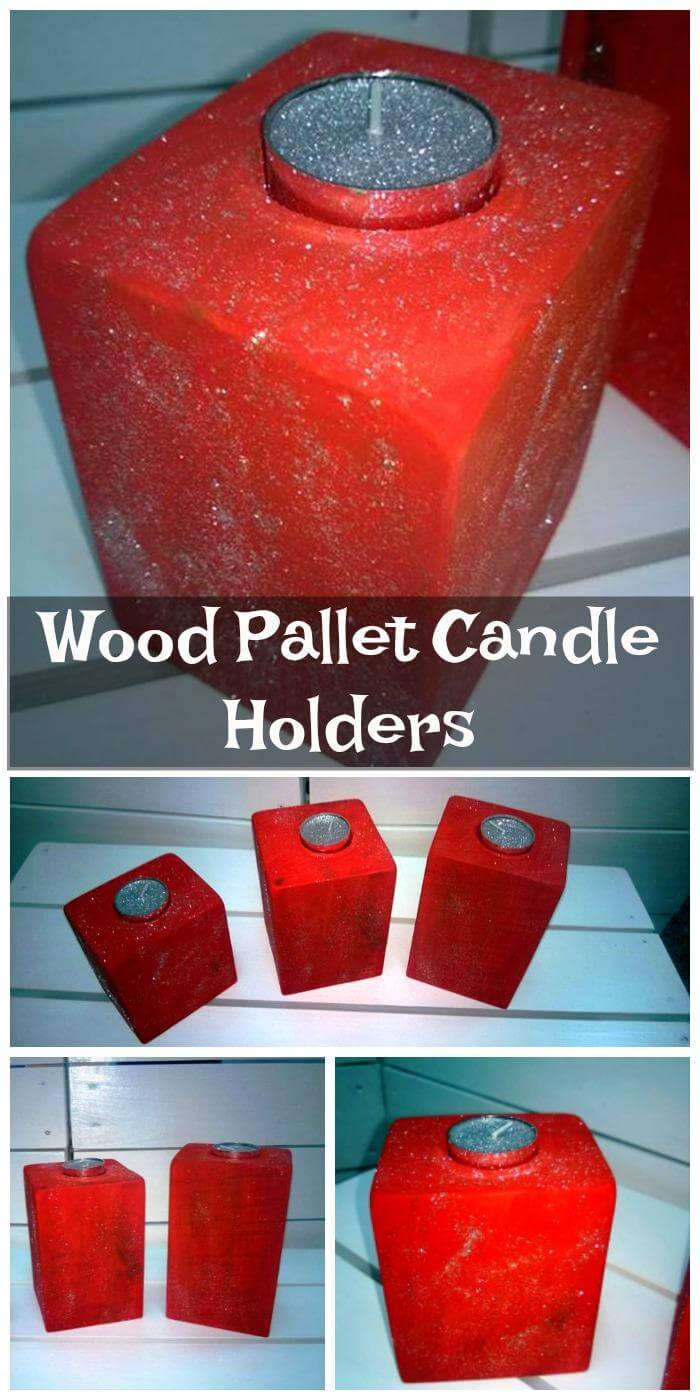 They would also make a nice gift pack when you are going to attend a dinner at your dear ones at Christmas or any other special day.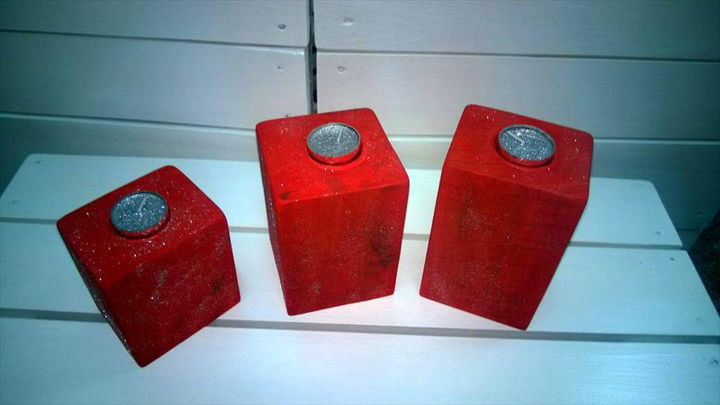 These lovely pallet candle holders are the handcrafted embellishment for all the homey sections and cost only some of your time and a few pallets.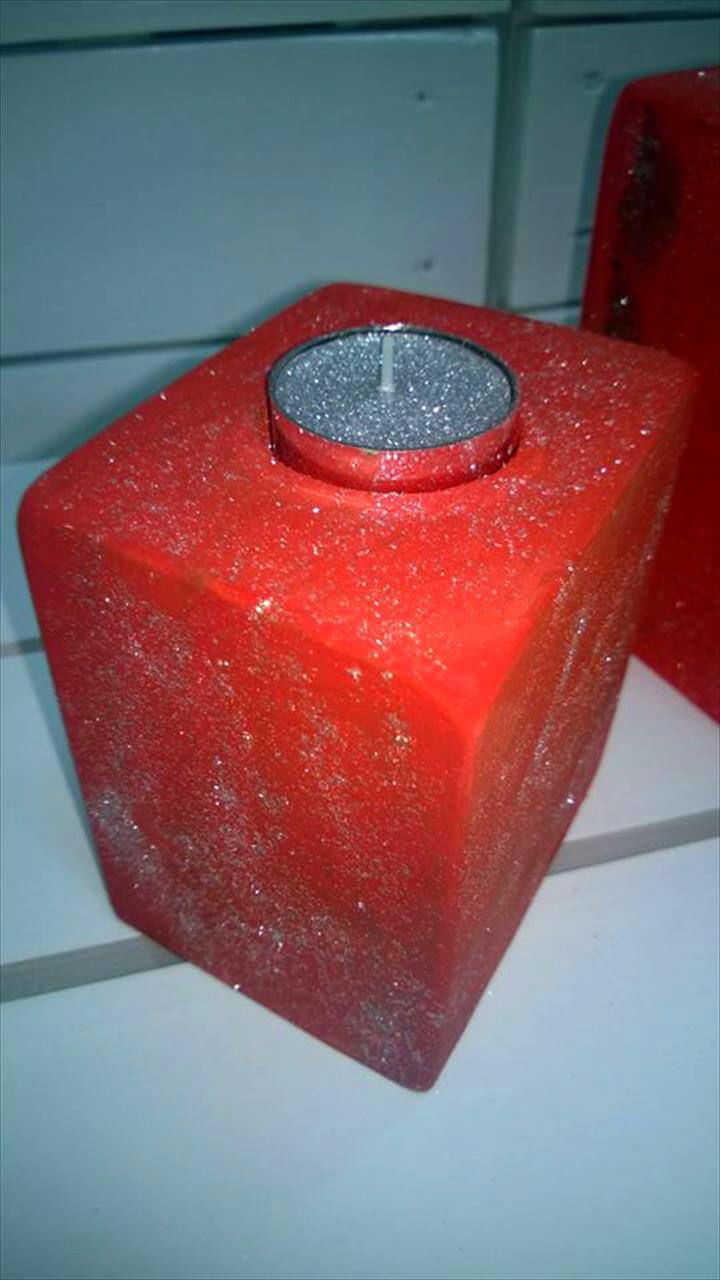 To shape up these cute candle holder you dont need the pallet slats but the blocks and cut them into more smaller chunks.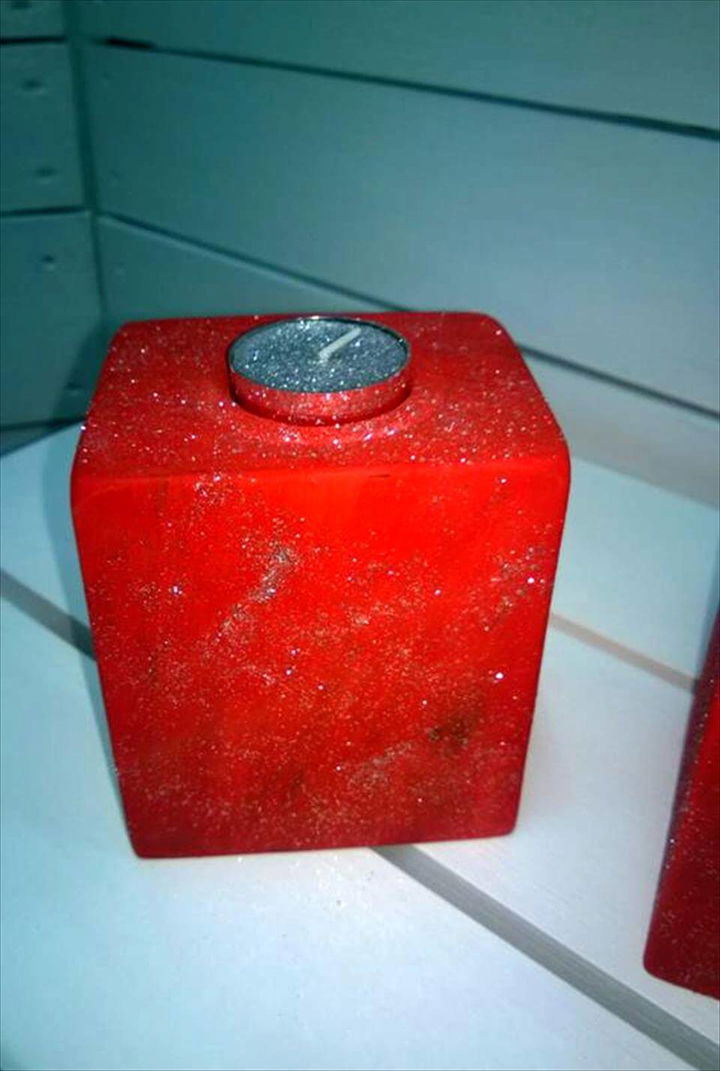 The candle holders have been built in ascending order in their size and look so gorgeous when displayed in a row form.
You can create as many wooden pallet candle holder as you want wi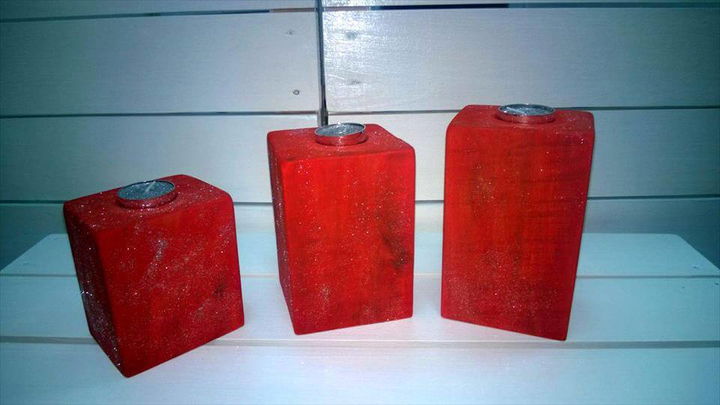 th the red stain making them look more eye catching.
Made by Studio 4 home decor namestaj od paleta