You can never be alone and unhappy when you have a cute little cat as your pet. Staying with her, feeding her and on top all taking care of her comfort makes you feel like a having a family of your own. So this post is dedicated to all the cat lovers and they must make this DIY pallet cat house for their little furry fellows to make them feel more like being at home. The design of the cat house resembles a wooden box with a removable top and an entrance at the front.
You can use the pallet board pieces to shape up this kitty house or the pallet planks can stacked for its construction. The rood can be removed to put the food bowl in and also let the cat enjoy some sun and air. It has been sanded well so that the soft skin of the cat does not get hurt from the splinters.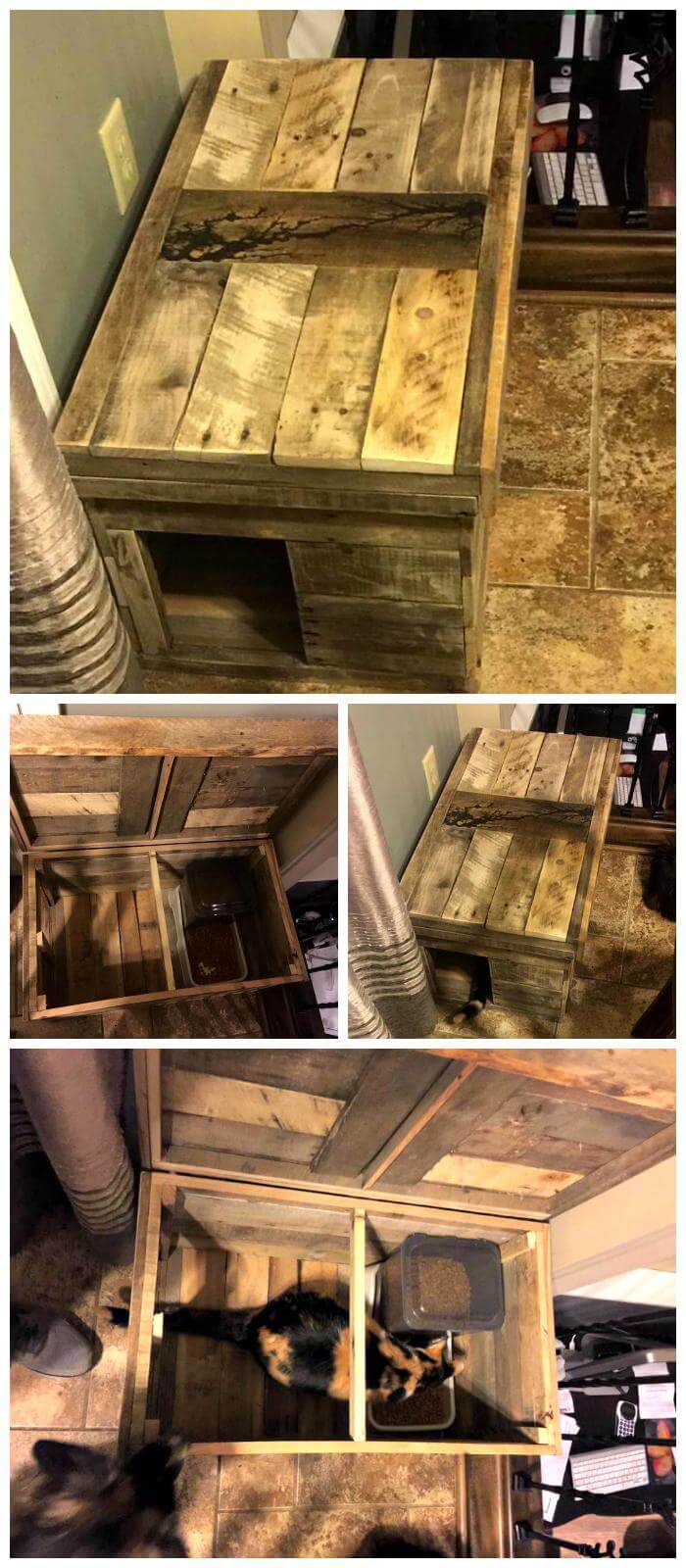 Keeping it unfinished and rustic or staining it to award it a fancy look is all your choice.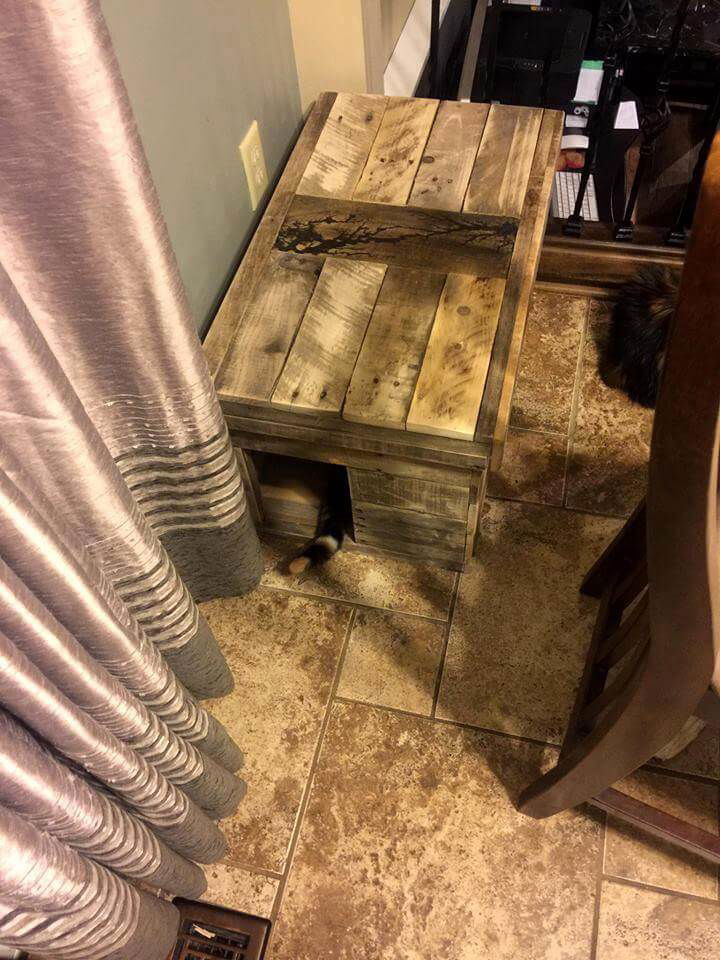 Give your little cat pet a joyful surprise with this pallet made cost free cat house that would be self made at home.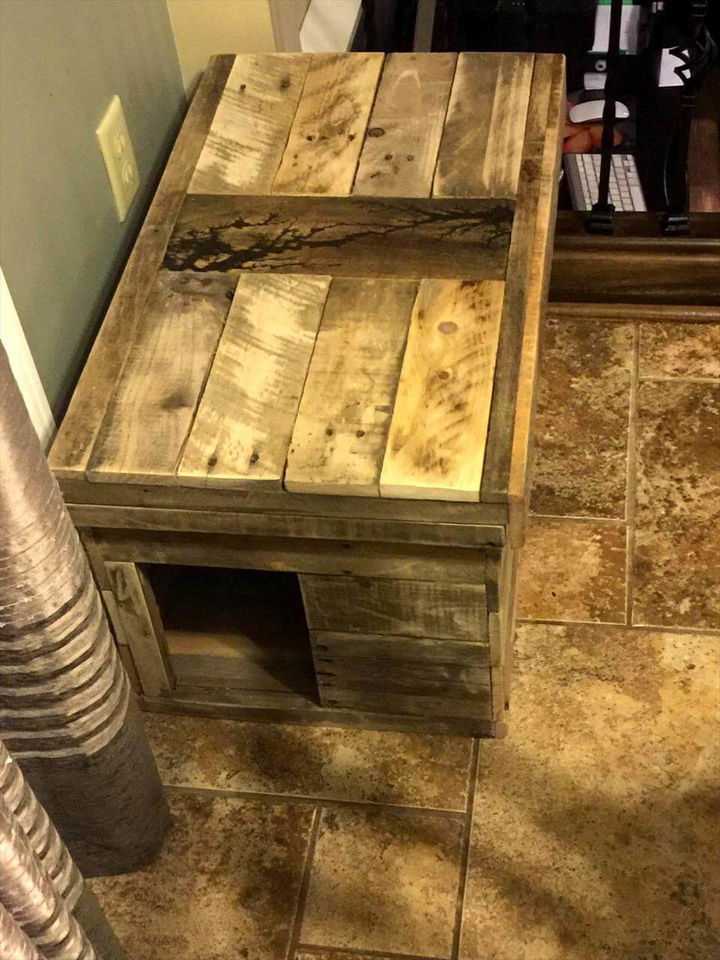 The cat house would get built in two sections using the pallet cut pieces,first is the base box with entrance and the second is the roof.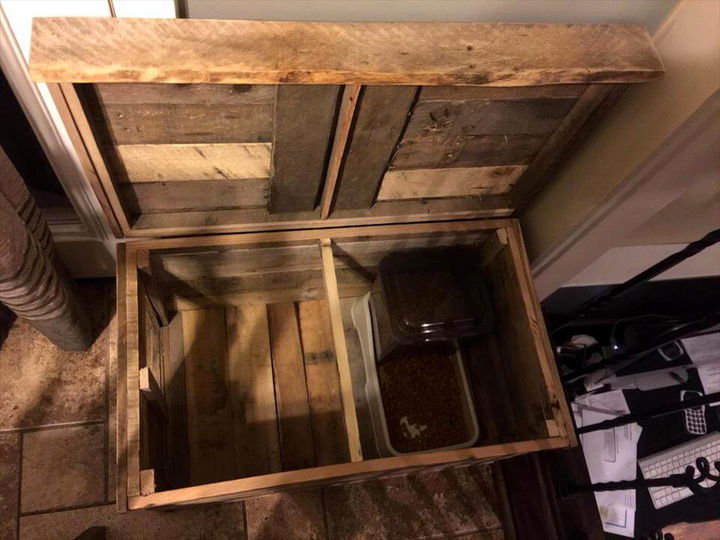 The roof of the cat house has been hinged to the base box and thus completing the cat house and can be lifted up at any time.
The insde of the cat house has also two sections one to eat in and other to sleep and lifting the roof you can give her the food.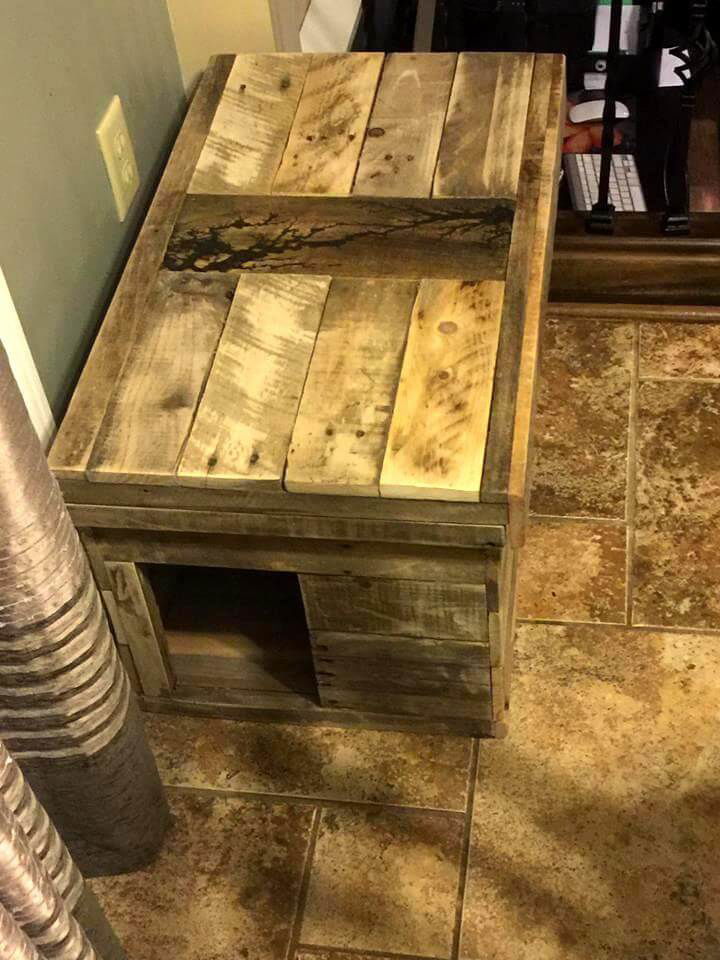 Keeping the cat house rustic and unfinished would make it look really a rustic piece and it would blend well with your home decor.
Made by Jason Nau‎