As we all have lovely and stylish dining tables to dine on comfortably so our beloved deserve to have a nice dining spot. Providing their food bowls a stand they would have their own dining table where they can enjoy the food easily. And you don't need to buy one from the market as they are immense feasible in structure to get built at home. For a sample we have this DIY pallet dog bowl stand for you that you can look up to get some structure instructions and guide lines.
The dog bowl stand is simple with a top and two legs with two round pockets in the top to hold bowls in. it's a one day project to do with less effort and hard work and if you are good at crafting you can avail it within two to three hours. It has been stained in rustic brown color so that it looks apt to your home decor match other furniture stuff.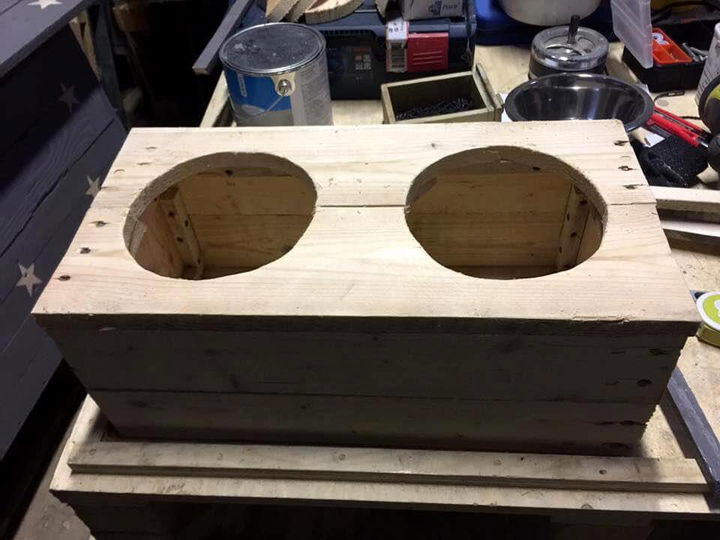 Here is this handmade wooden dog bowl stand made nice and easily at home with pallet pieces having two bowl holding pockets being trimmed in the top.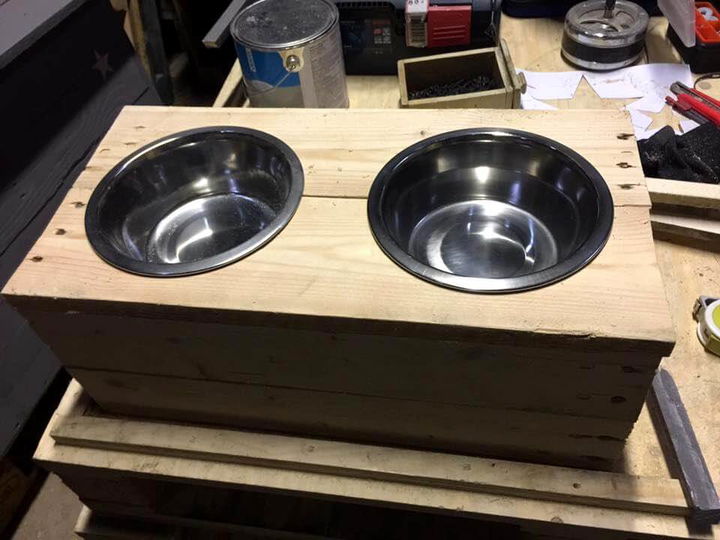 Here is how this rectangular shape dog bowl stand would look after the fixation of their desired steel bowls in the wooden cubes.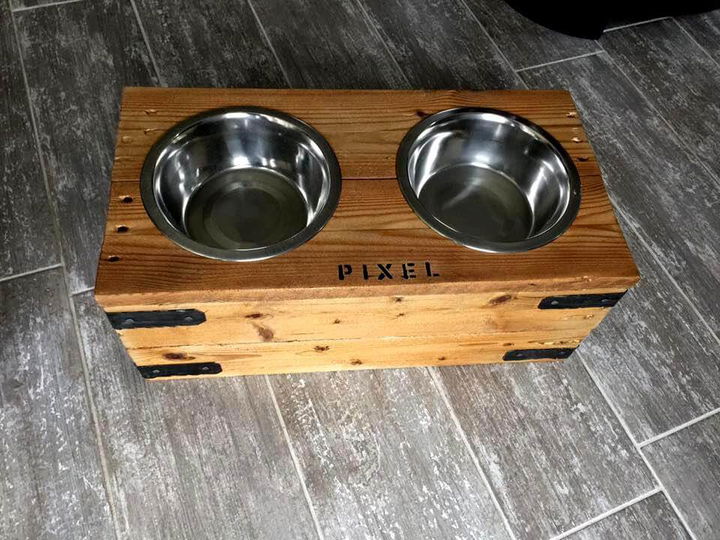 The dog bowl stand has been stained in woody brown color with the pet dog name being stenciled at the top and thus making it perfectly his personalized possession.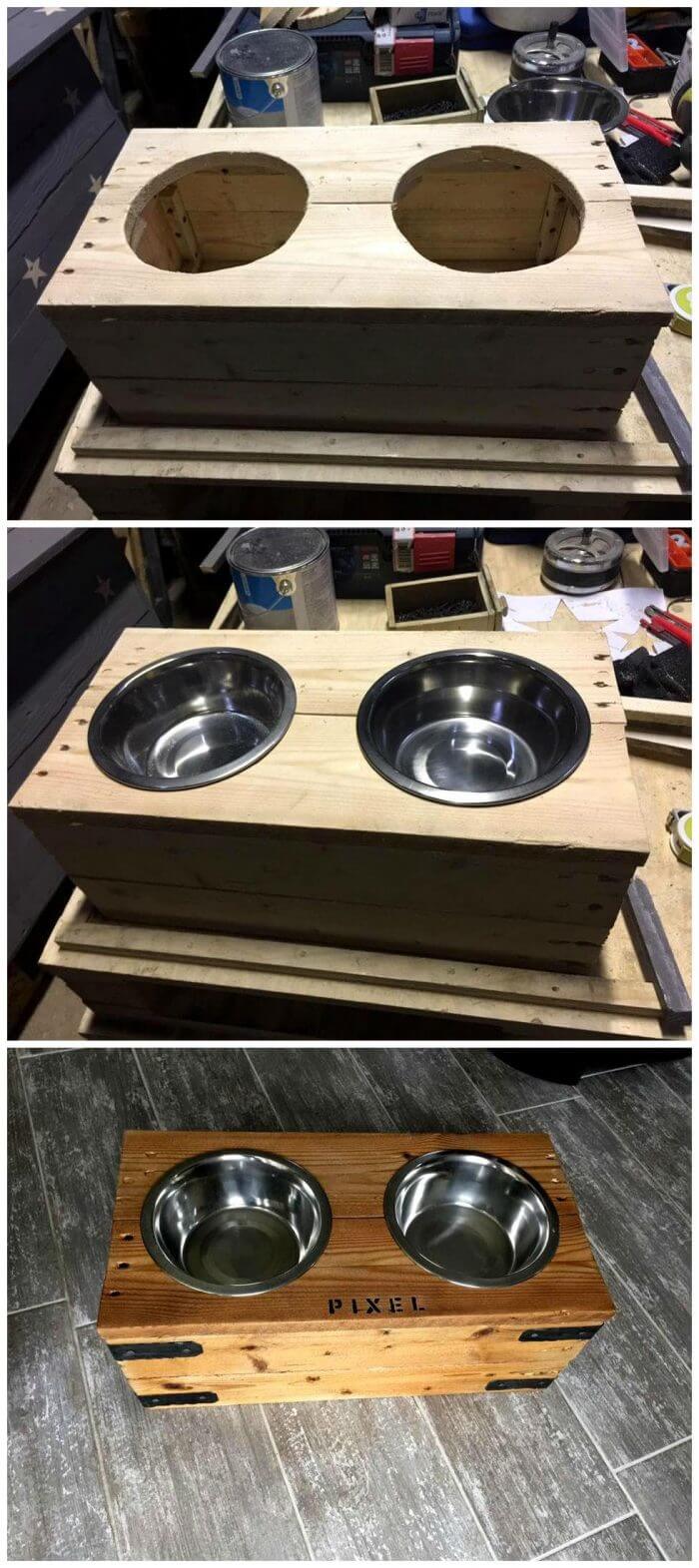 Made by ‎ Fanny Froidure