Only the ladies of the house can understand how much frustrating the task of shoe organizing is. School shoes, slippers, part shoes, every family member has these shoes types for their respective shoes which means there are piles of shoes to put in order. The party shoes are hold in wardrobe or cabinets but for the slippers of regular footwear you need a shoe rack in your hall or foyer. If you are skilled at wooden crafting then you can make this DIY pallet shoe rack for your doorway and make the shoe organization an easy to manage task. Simple but still stunning design of this shoe rack has been easily created with the pallet cut thick and wide plank pieces bring nailed to each other in the order of structure formation.
Three layers of this robust pallet shoe rack have been further segmented into lots of pockets to hold each pair separately. The top of the shoe rack can be used to sit and tie laces comfortably. Lastly it has been stained in dark chocolate color making it look super stunning for your entryway decor adding strong rustic vibes there.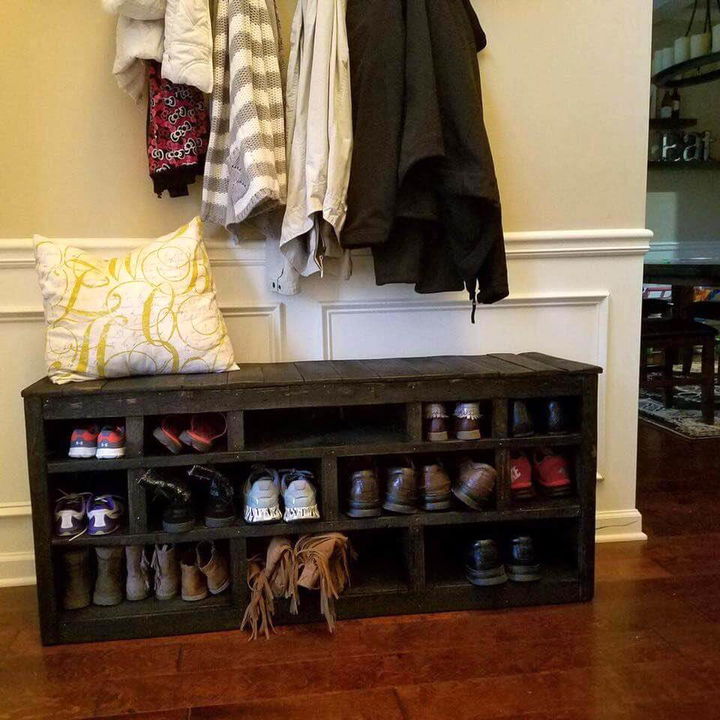 Get all your shoes organized in your hall or foyer area with this cost free pallet shoe rack.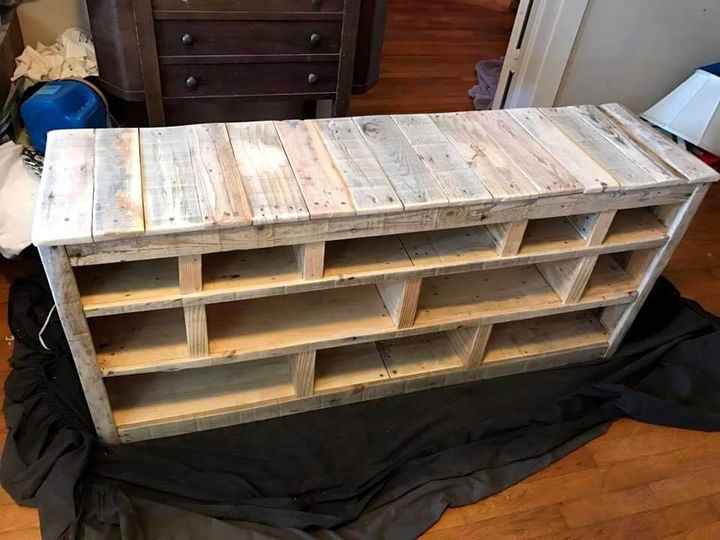 Using the old and recycled pallets you can create this sheer functional shoe rack  yourself.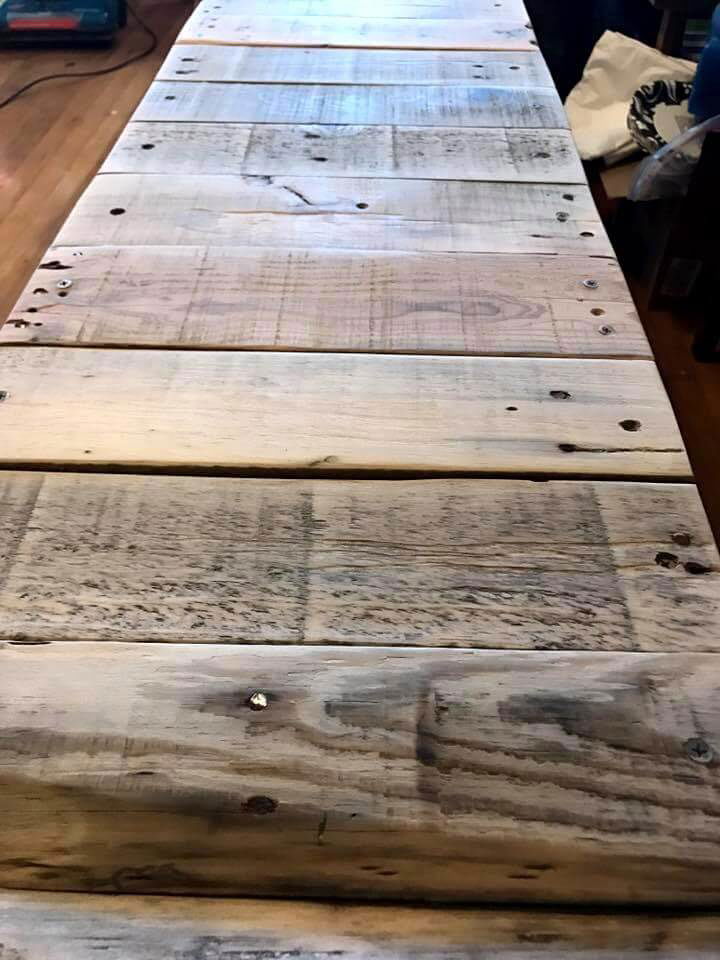 The thick, small and wide pallet pieces have been cut out and used to shape up the shoe rack top.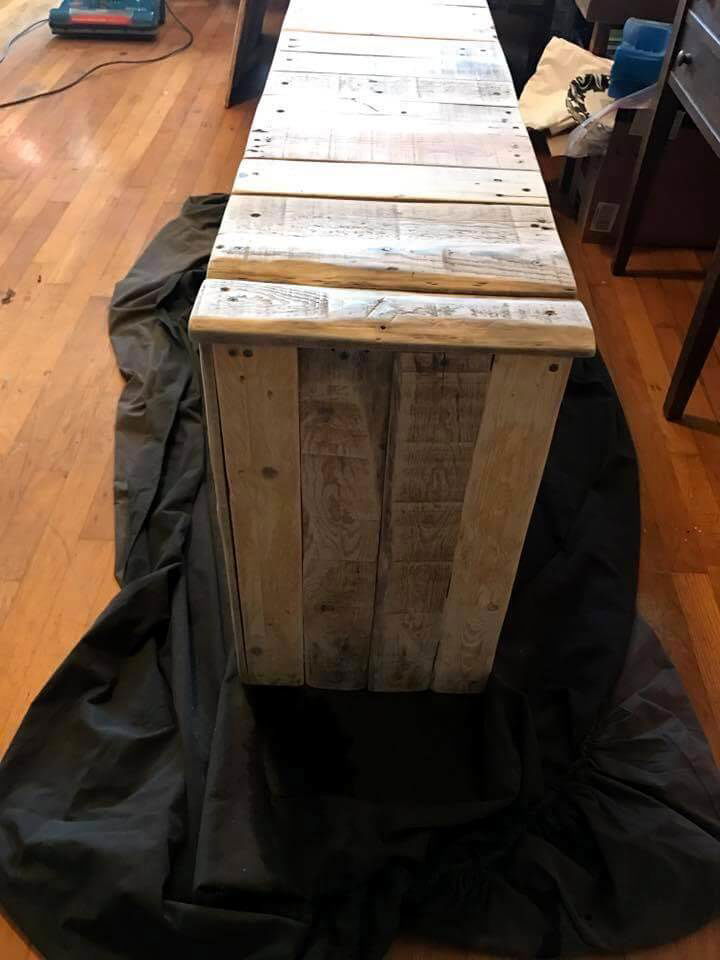 A bit longer slats have been used to build up the sides of the shoe rack using nails.s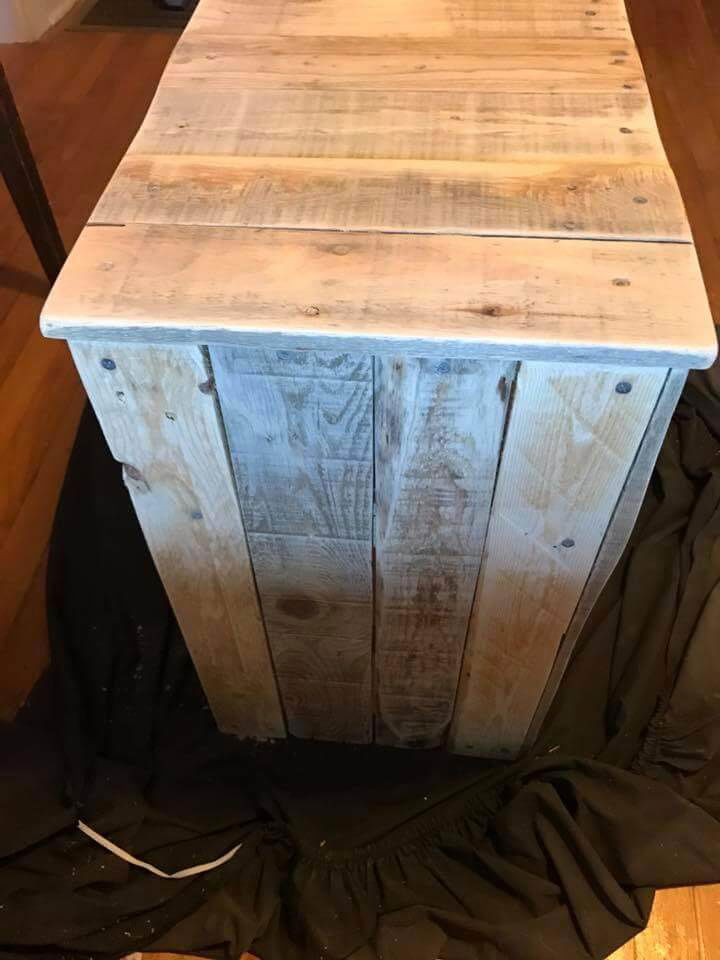 As the shoe rack is of quite slim shape design so it would take about three to four slats to form up the sides.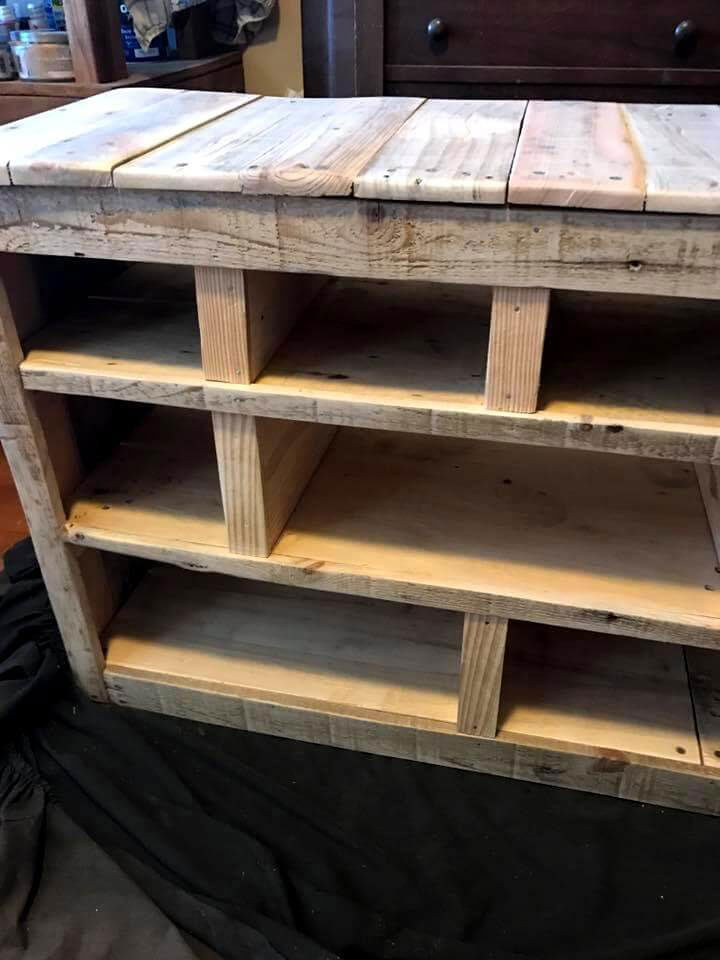 Thee main layers of the shelves have been created in this shoe rack which further have been divided into lots of pockets.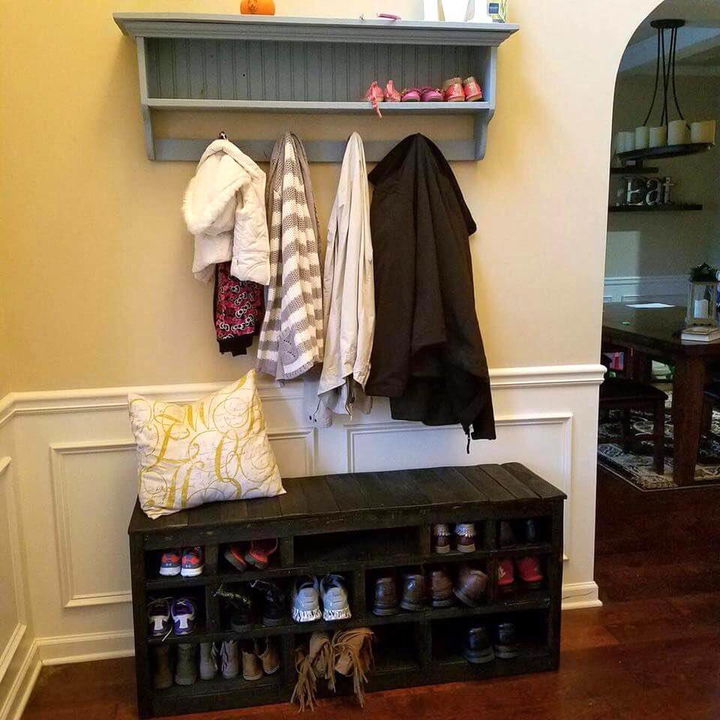 Getting the shoe rack stained in dark chocolaty color the pallet shoe rack has been made to look quite exquisite.
Made by Hollands Rustic Creations