An empty hall can prove to be very damaging to the whole home decor. So if you are having a wide and long hall area totally blank its time to fill it up gracefully and functionally with the recycled pallet projects. There are lots of things to bring in the hall and make it look rocking but here we have an immense genius idea to get it furnished and embellished at the same time. A set of these DIY pallet chest of drawers and coat rack / DIY mirror would not only be decorative but highly practical too enabling you to store and organize a bunch of your things. The mirror comes with shelves and drawers to hold your make up, fragrances and much more
The coat rack with PVC used as hook bars would be the best spot to hang your coats, scarves, caps etc on. And the chest of drawers can be used to house shoes, books , bags or any other knick knack stuff. The white stain finish makes this whole hall furniture set too exquisite to bring a vintage touch in your lovely chic decor.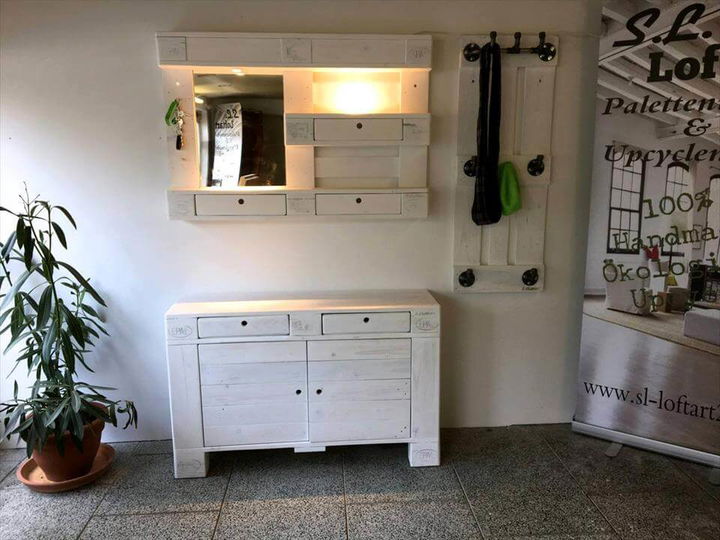 Here is this complete furniture idea for your empty and blank hall spaces to get it filled stylishly and functionally.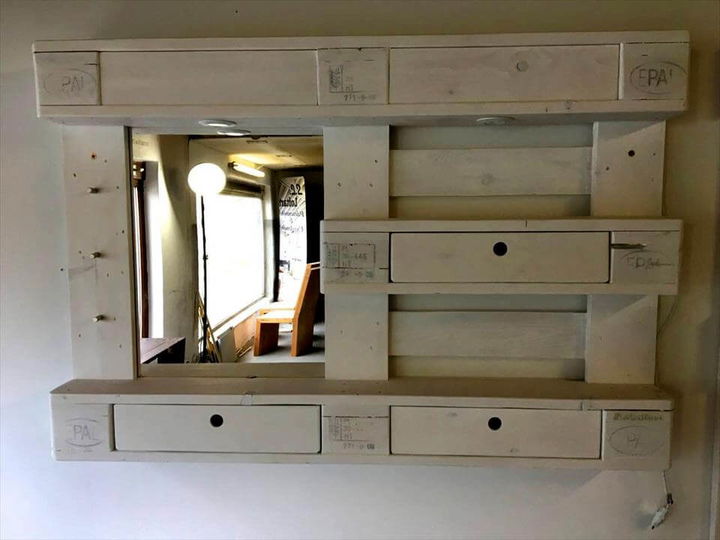 This gorgeous mirror is for the walls of the hall with shelves and drawers to hold a bunch of your stuff on it.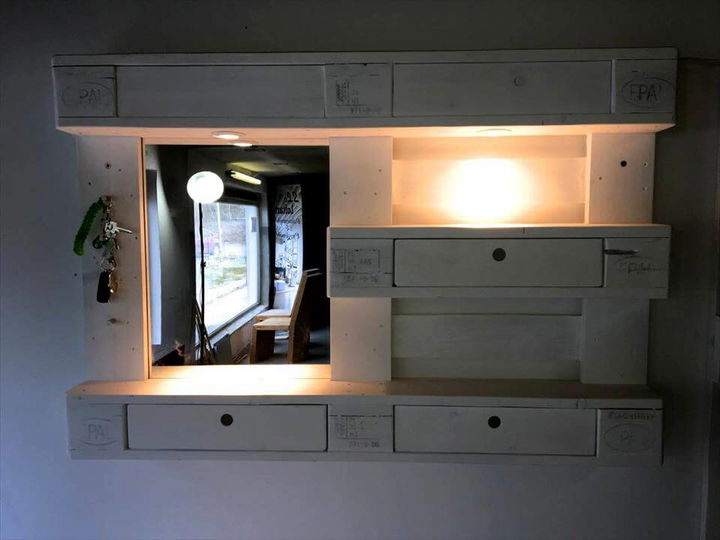 You can use this mirror to get your self dress up in front of and hold your make up, combs and fragrances nicely on it.
The second thing in this hall furniture range is this lovely coat rack with PVC pipe hooks.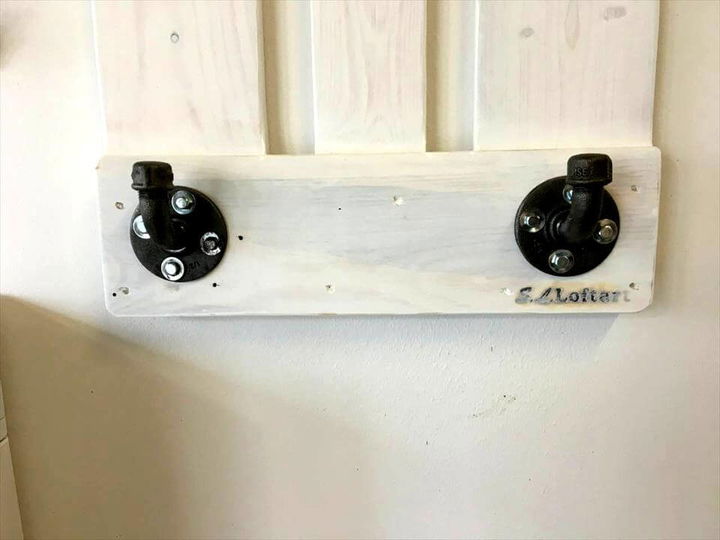 Use the cut out pallet pieces to shape up the coat rack design and PVC pipe piece as the hooks.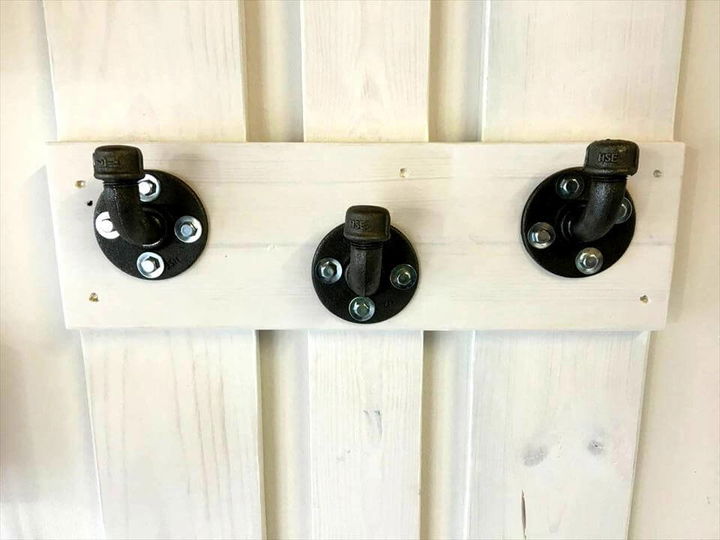 You would need screw down the PVC pipe made hooks on the pallet coat rack on the top and bottom.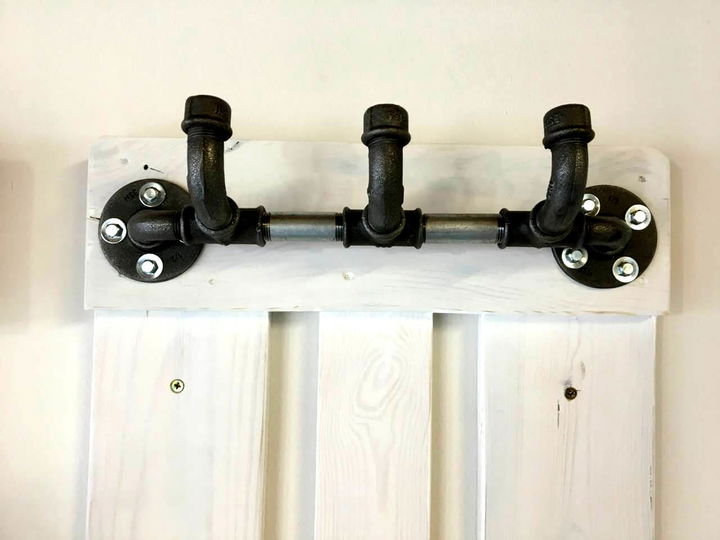 Here is how the complete coat rack would look to hold your bags, totes, coats and caps.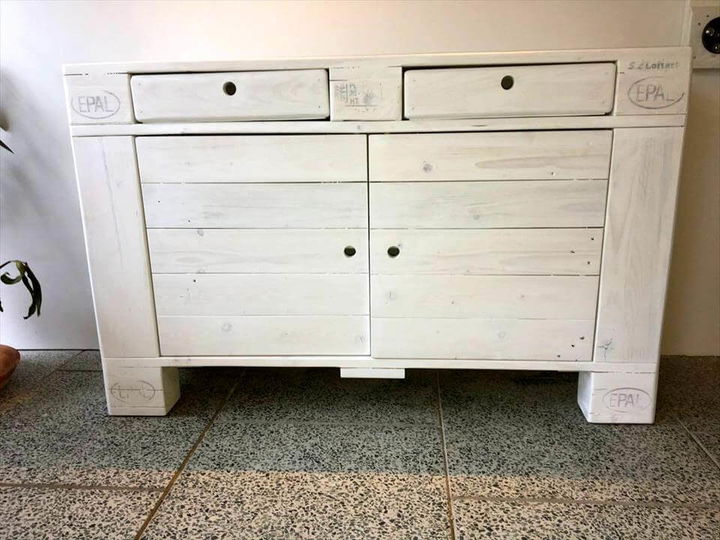 This chest of drawer would work as a hall table there holding much of your things in an on it with white stain making them all look vintage inspired.
Made by S.L.-Loftart