There is no need to tell you all how herbs are so beneficial for our health and how incredibly they compliment the taste of daily food as well. Most of the people have a small herb garden right in there kitchen or on the outer kitchen walls so that they can enjoy the fresh and home grown herbs to increase the taste and nutrition value of the food. Using the pallets you can install a small and nice herb garden of your own and that too in a cost efficient way.
Just grab some pallets and some steel pots to shape up this awesome DIY pallet vertical herb garden for your kitchen walls. With the pallet cut plank pieces you need to build a board like structure and then screw the six steel pots in two rows on it. Basils, parsley, peppermint, lavender, oregano, lemon balm etc you can grow them all yourself in this lovely looking planter. Apart from housing your favorite herb plants in it this planter would also enhance the kitchen wall decor too.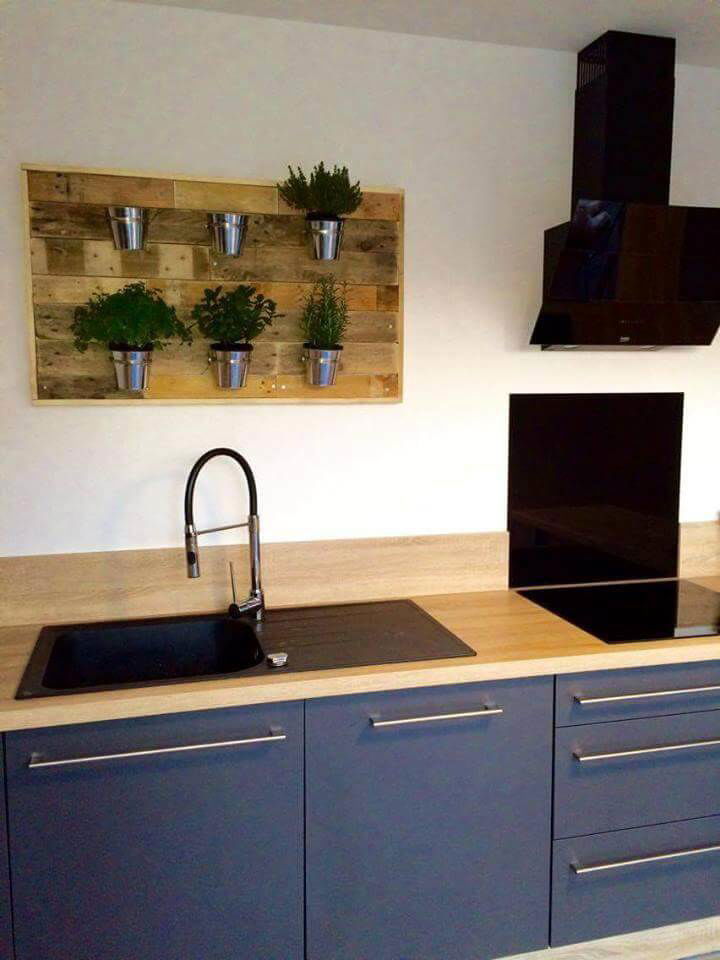 Now enjoy the herb right in your garden and use them fresh in your food and drinks with this pallet made herb planter or small garden.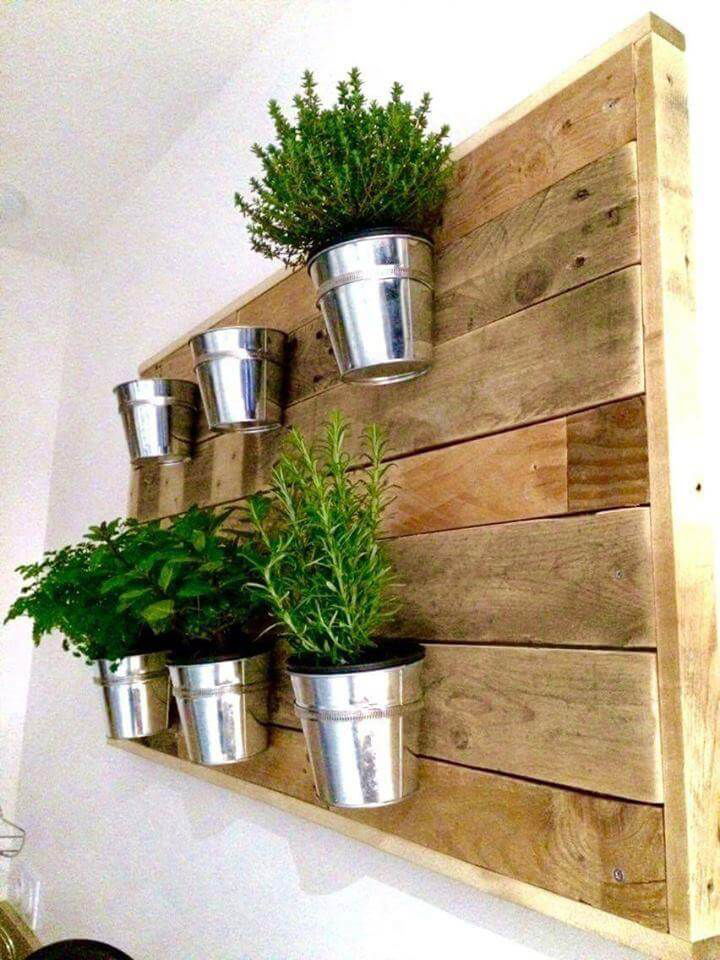 Pallet cut plank pieces have been tightly packed to each other  with an outer boundary and metal rings have been screwed to it to hold the planters in.
Here is how your cute and lovely planter would look getting mounted up on the kitchen walls and also adding much to the decor and style of the kitchen.
Made by Esprit Loft Recup