You must pay equal attention on the furnishing and decor of your outdoors as you pay on the indoor sections of the house. And your beloved pallets can really help you both of these tasks of furnishing and embellishing. Gladly we have a brilliant pallet idea hinting at both so check out this DIY pallet vertical planter and garden seating set for the outdoor sections of the house.
The vertical planter made out of the pallet long slats, is to hold the flowers in it and get mounted on the garden or patio walls for the sake or decoration and beauty. The seating set is all for the outdoor fun and gatherings with family or friends either at weekends or at some special dates of the year.
A large size sectional sofa with plenty of seats and an efficient coffee table in the center are the assets of this outdoor seating set.

The sofa and the coffee table both have been crafted from the stacking of pallet skids to each other and on each other. Both the planter and the seating have been stained in dark blackish hues to look really enchanting and tempting to eyes with an added quote written on the planter.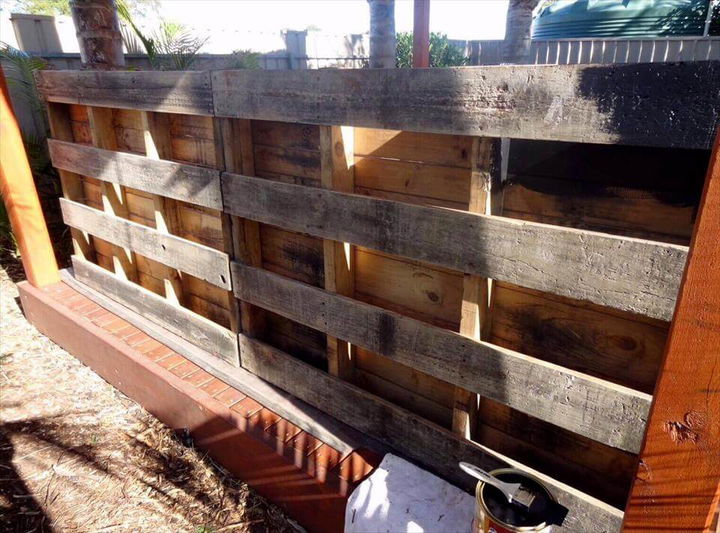 Using the long and thick pallet cut plank pieces this large size vertical planters have been created for the walls of your garden or patio.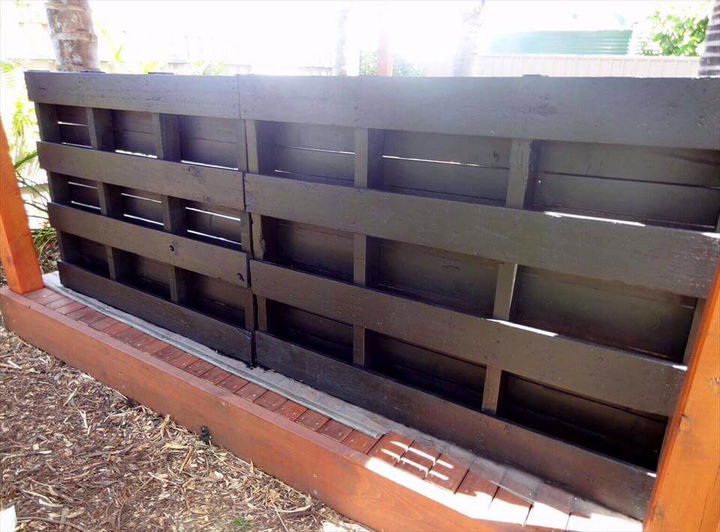 The vertical planter has been stained in the nice dark stain hues of the black making it look really a beauty piece for the outdoor decor.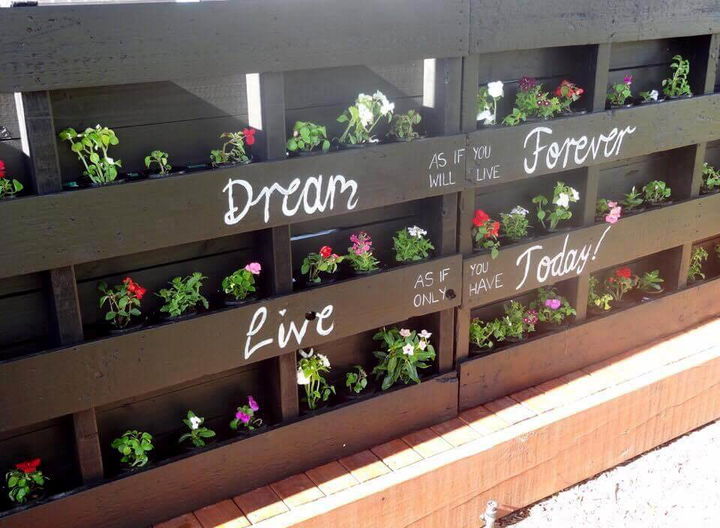 In the racks of the planter the lovely plants of the flowers have been planted and thus the planter looks truly a heavenly piece.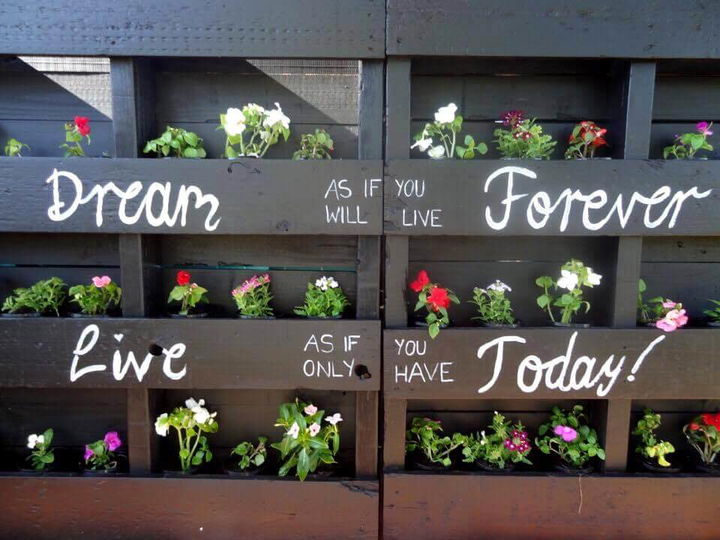 The embellishing of the vertical planter do not end here but a nice life motivational quote has also been stenciled on it.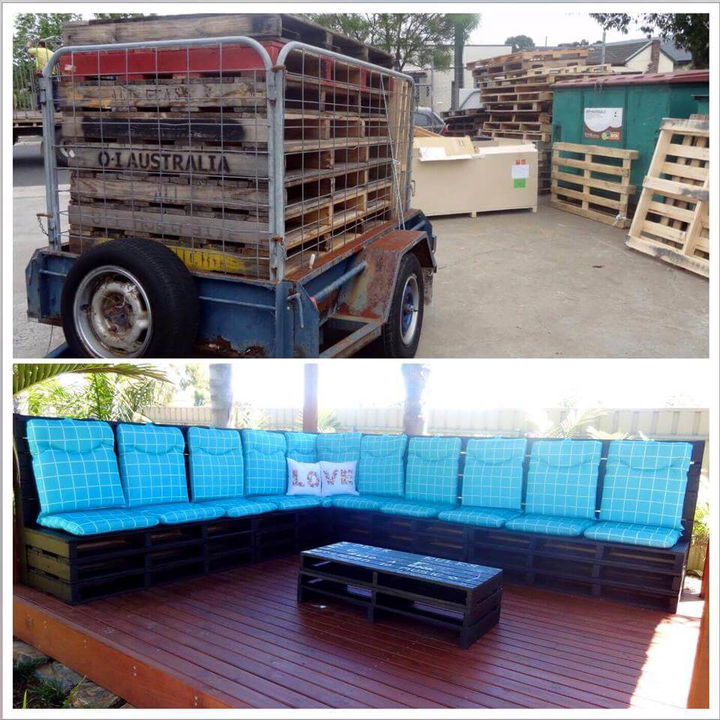 Also provide your outdoor spaces either it is a garden or patio this lovely seating set with a large sofa and a coffee table in the center.
The sofa has ability to let sit a big group of people together and let you and your dear ones have a blast party and fun together.
Made by Jenny Bullimore