Body sprays, perfumes and sun blocks are the things we cant think to leave our house without. Not only women but the men are also equally crave for the above mentioned things while stepping their feet outside the door. So you can make a separate spot for these cosmetic possessions and nothing would be better than a holding shelf. From pallets you can get this DIY pallet shelf for free to house your perfumes, body sprays, does, sun blocks, face washes and much more. This gorgeously designed shelf can make a proud display on your hall, living or bedroom walls but it would suit best a bathroom wall holding face washes, gels and pastes on it along with the fragrances.
Thick and wide pallet plank pieces have been arranged together with fluctuating levels with three layers of shelf in front. The side support of the wooden stem and the brown stain makes it look to belong a rustic genre but it can enhance the level of any home decor type for sure.
This lovely shelf design would bring practical applications and stylish statements in your home spaces.
Using the separated pallet slat pieces the whole structure of the shelf design has been yielded quite feasibly.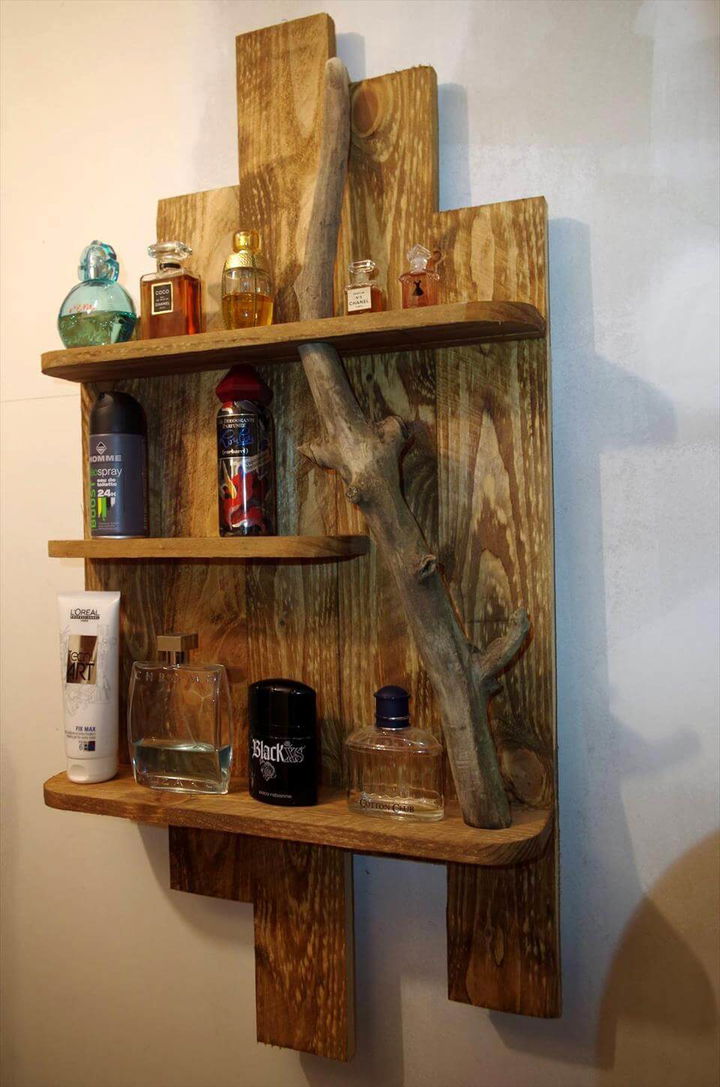 The woody brown stain has been brushed all over the shelf making it look quite a rustic beauty piece.
Made by Stef Hann‎