Have you ever thought of some magical disappearance of your clutter spread in different sections of the house? Well your crafty hands can create that magic with this DIY pallet chest of drawers with side cabinet where you can put and hide lots of things at a time and thus cut the clutter so damn feasibly.
Using the recycled pallets you can get this super functional chest of drawers at totally cost free rates. Just get the pallet cut into custom size boards to build the basic chest structure in which the drawers and cabinets would it. Build the drawers separately and then stuck them into their fitting places in the chest so are cabinet doors created and hinged to the chest.

When the cabinet doors are opened three storage sections are revealed to hold a bunch of your stuff in them. The metallic handles are awarding really a modern touch to the chest so some nice vibrant stains hues would do. Use it as a dresser in bedroom, or storage console in the hall or as a kitchen cabinet.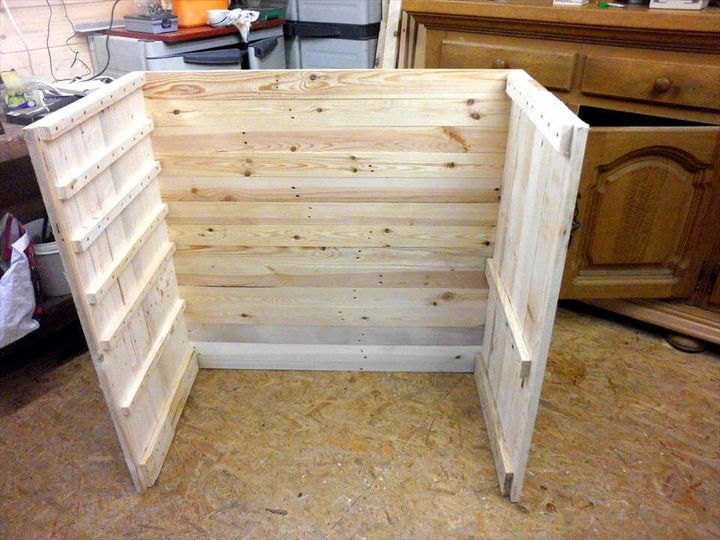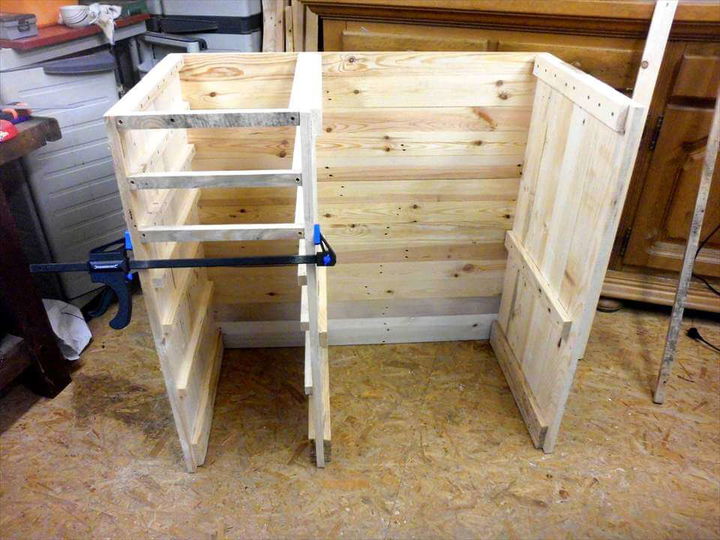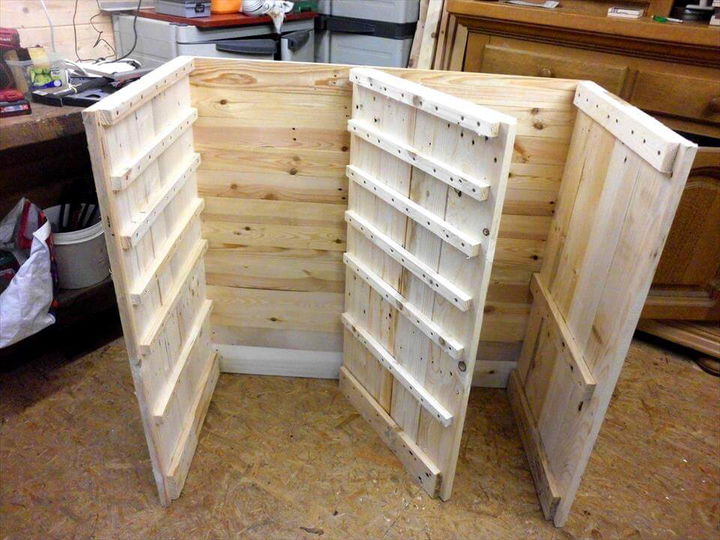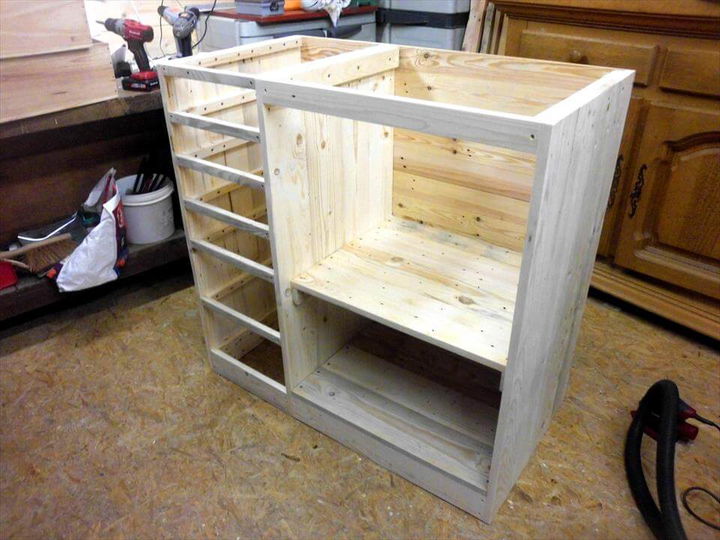 First of all using the pallet boards the back of the chest is built to which the side boards and the middle board has been attached. All these three front boards come with thin wooden glides on which the drawers and and cabinet shelves would slide.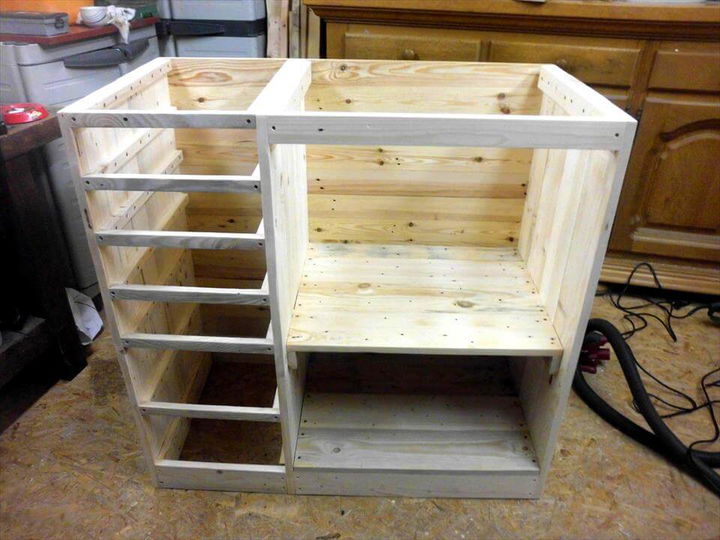 In the second step the cabinet shelves have been provided to the cabinet side and the front drawer boxes have been drawn with thin wooden pieces where the drawers would stuck in and slide on the glides every time you pull them out.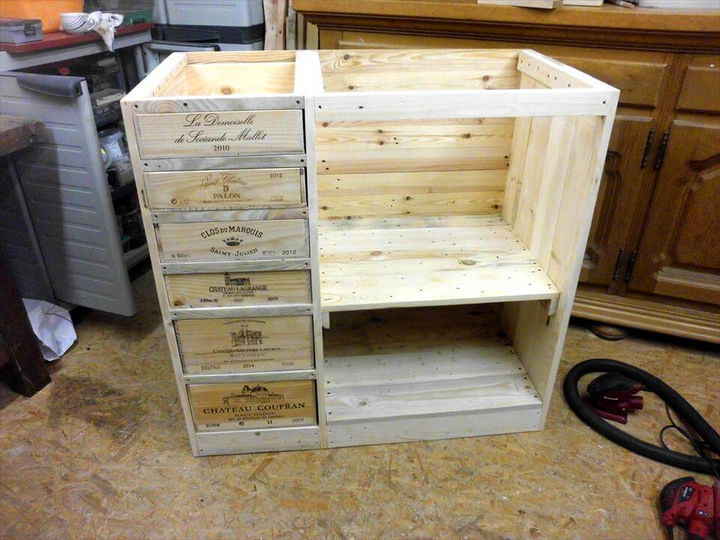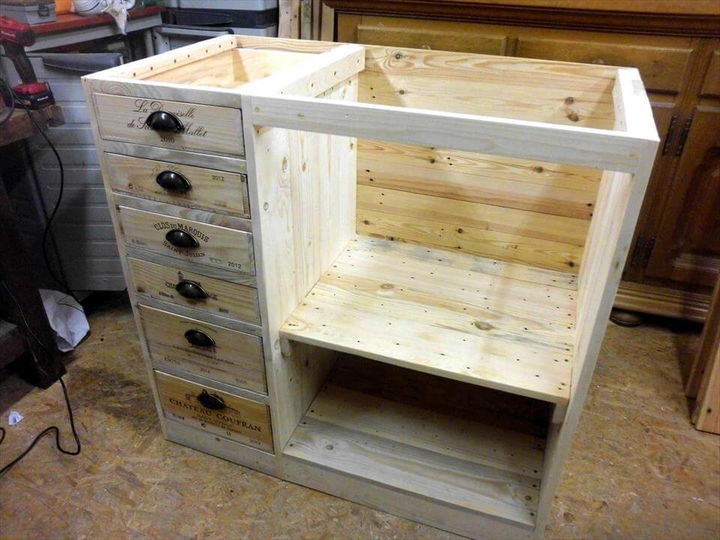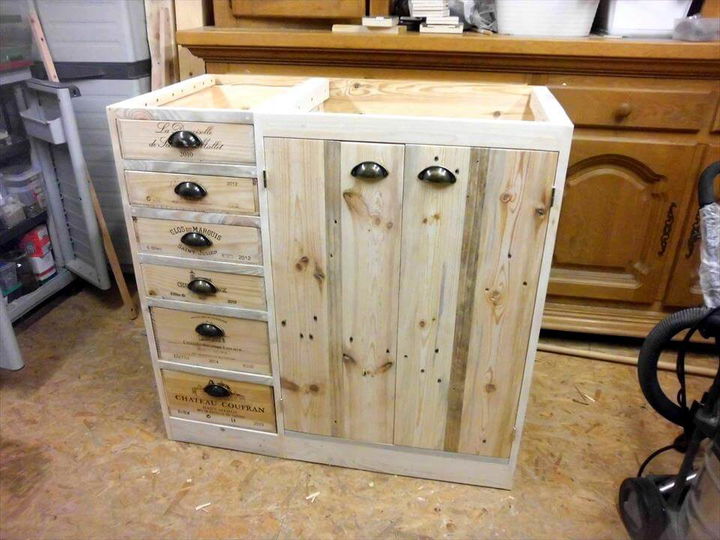 In the third step the drawers which have been built separately in box shape, have been fixed to their destines places with the stylish metal knobs or handles being screwed tightly to each one for easy pull outs.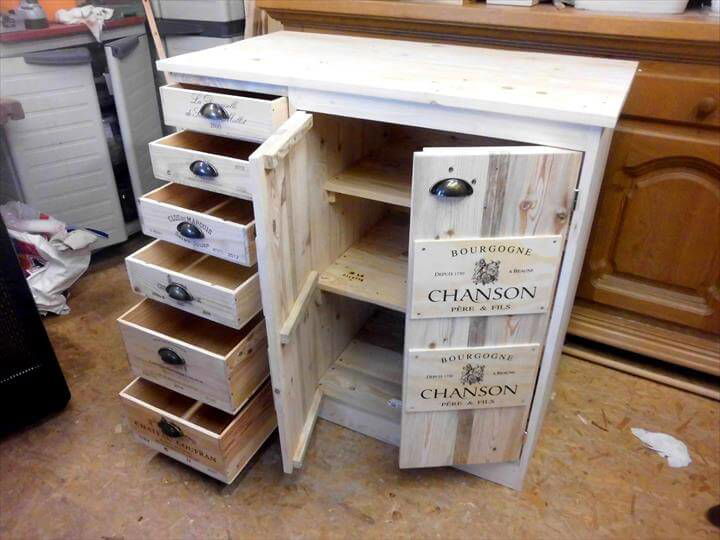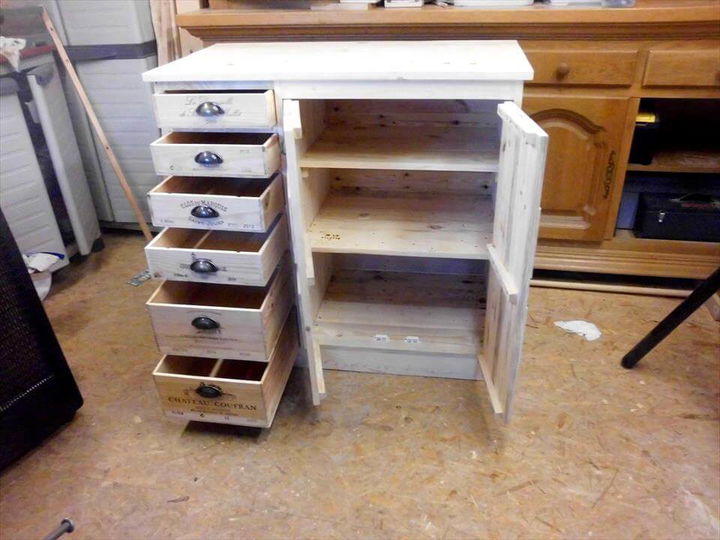 In the four step two functions have been performed. First is the providing the roof of the top of the chest and the second one is the formation of the cabinet doors and their hinging to the chest.The cabinet doors also feature the same metallic handles as the drawers.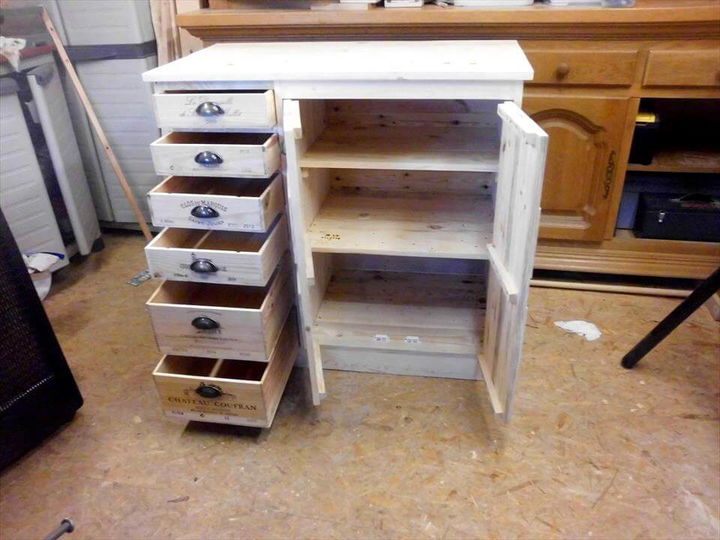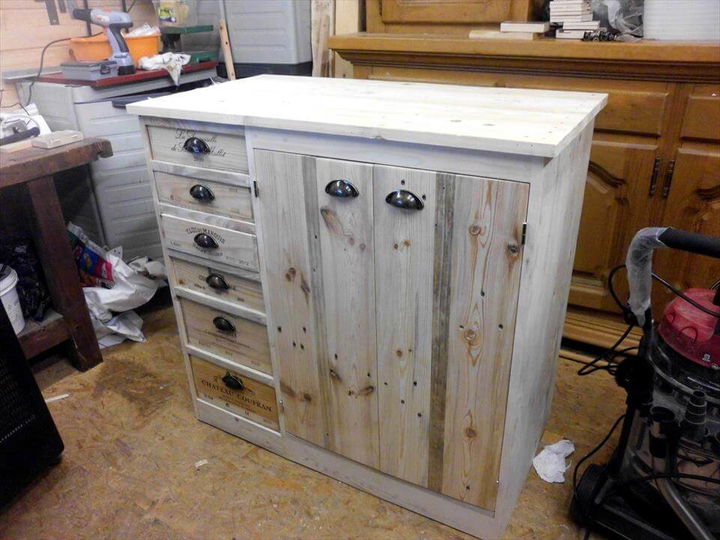 At last this chest of drawers have been sanded well to get smooth surface level for the proper staining session.If you make one choose the matching color of stains to make it look like other furniture stuff in the house.
Made by Jo la palette