Apart from a home there are abundant places around us which need the proper furnishing to perform their functional role effectively. Offices, hospitals, schools, clinics etc in short furniture is the dire of them all. So we offer you brilliant pallet ideas to create the furniture of your respective commercial or non commercial spaces at cost efficient rates. For an example we have with us this DIY Pallet Room Divider, Shelf and Desk for Clinic hinting at the basics of clinic furniture like a room divider, a storage shelf and the doctor desk.
The design and style of all the pallet furniture pieces is up to date to cope with the modern trends. The desk is for doctor patient meetings and discussions. The shelf is to store medicines, towels and other such medical stuff while the room divider is for private checkups. All the items are stained in the dazzling white hue which is like the symbolic color of the medical field and also look quite easy on eyes.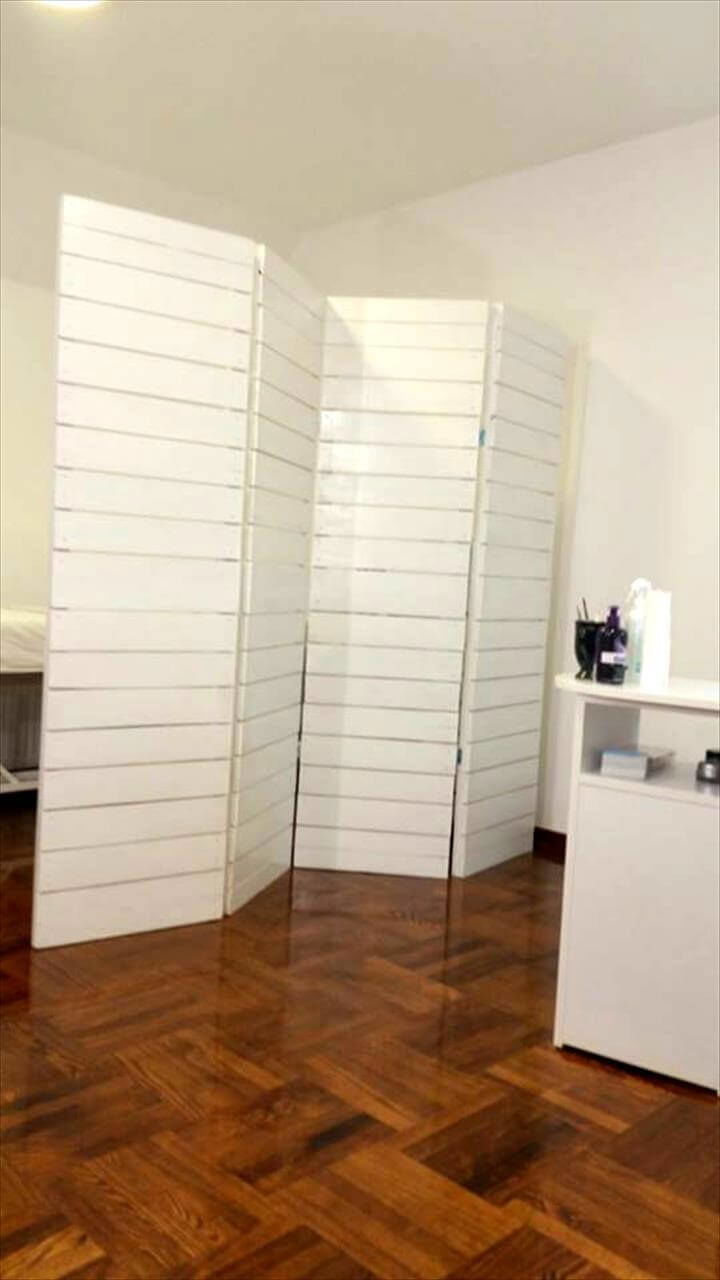 If you are thinking to furnish your clinic spaces then use these pallet ideas so that you can save a big amount of your money.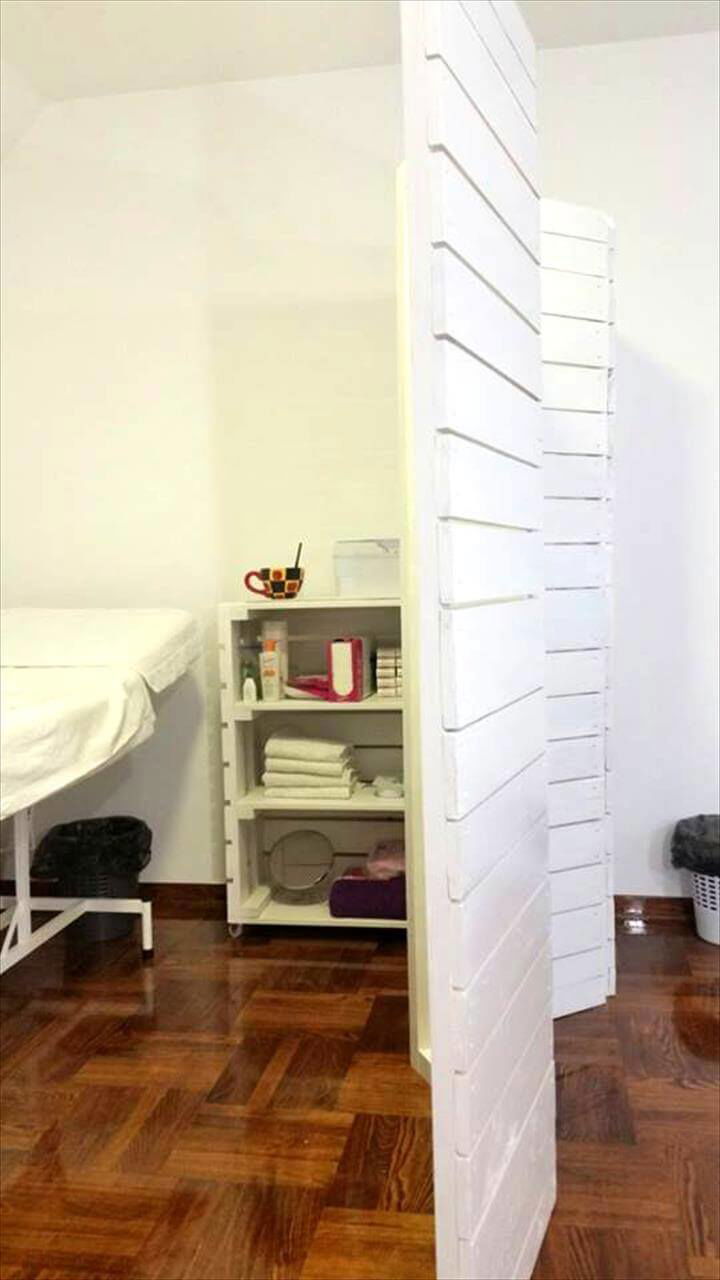 Here is one of the most essentials for the clinic the room divider and the shelf all made from the separated pallet planks.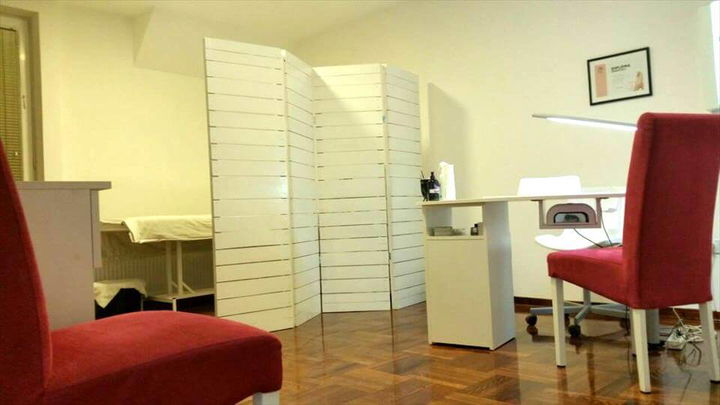 Another one of the most important furniture possession for the clinic is the desk made out of the pallet board pieces.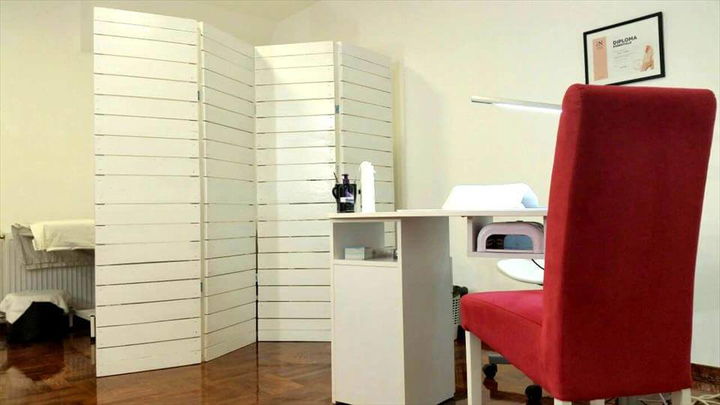 With these three pallet possessions and few chairs your can get the complete set of furniture and that too at least expenditure.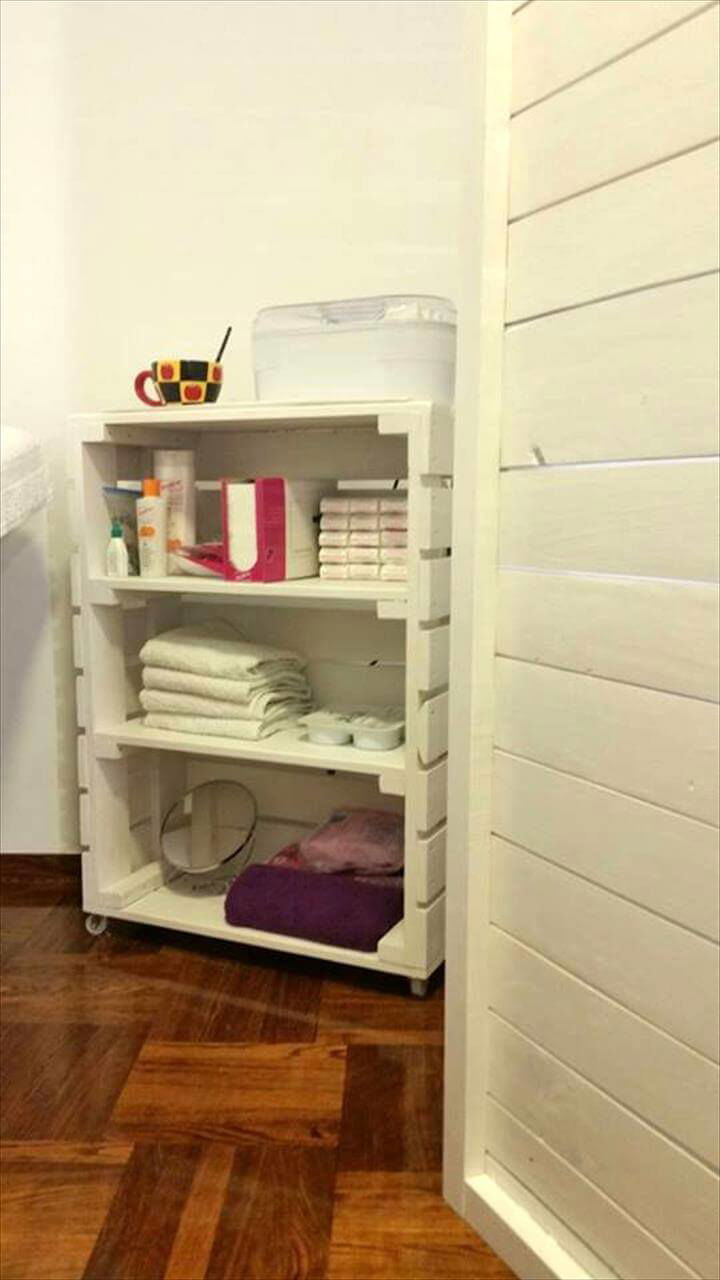 All the items have been stained in the nice white stain and look really clean and tidy adding to clinic ambiance a postive vibe.
Made by Studio 4 home decor namestaj od paleta